The "Investment Banking" Talk Continues with Authors Joshua Rosenbaum and Joshua Pearl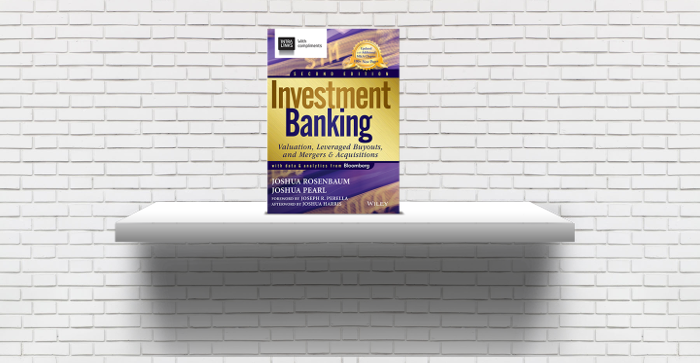 In part one of our interview with Joshua Rosenbaum and Joshua Pearl, we gave you the inside scoop into the authors' key motivations for writing Investment Banking and partnering with us on the second edition of their global best-selling book.
During our interview, we had the chance to ask the authors about their educational experiences and the difficulties they encountered breaking into investment banking professionally. Not only did Rosenbaum and Pearl feel "first-hand the disconnect between theory and practice," but they also felt "the knowledge required for the interviewing process (and eventually on the job) was not easily accessible in books or the classroom."
In this part of our interview, we'll share the authors' challenges, first-hand experiences and vital advice to help you jumpstart your investment banking careers.
Intralinks: What challenges did you face when trying to break into the investment banking world?
Rosenbaum and Pearl: We both went through the recruiting process at our respective schools and even though we were fortunate enough to land jobs, we realized that most of the knowledge required for the interviewing process (and eventually on the job) was not easily accessible in books or the classroom.
The finance books we studied in school were written by academics and centered on theory. Therefore, while these books gave us a solid foundation in finance, they lacked a practical approach and were not particularly helpful in preparing for Wall Street job interviews. Even finance classes at the top business schools, including our alma maters (Rosenbaum: Harvard College and Harvard Business School, Pearl: Indiana University- Kelley School of Business) did not teach the practical finance skills needed on Wall Street. We witnessed first-hand the disconnect between theory and practice. Universities and other finance books provide a great foundation, but lack the real-world applications that are needed to understand the highly specialized world of investment banking.
The need for a book on practical finance technical skills written by actual bankers motivated us to undertake the herculean effort to write, and recently update and add content to, our book. In short, Investment Banking is the book we wish we had when we were interviewing and starting on Wall Street—it is the ultimate Wall Street internship/job seekers guide.
Intralinks: How do you feel technology has changed investment banking?
Rosenbaum and Pearl: When we first entered investment banking, things were a lot different than they are today. Back in the early 2000s, data rooms were often just that, physical rooms at corporate law firms. People still read the Wall Street Journal, but it was the actual paper and not hourly updates on their iPhone.
Technology advancement has played a major role in how all companies do business. Investment banking is no exception. Investment bankers are using technology to increase the efficiency and even the success rate of deals. In an increasingly global, fast-moving and complex world, the speed at which you communicate with a client or close a transaction is crucial. It can mean the difference between a deal's success or failure.
Intralinks: What three pieces of advice would you give someone who is looking to jumpstart their career on Wall Street?
Rosenbaum and Pearl: The first thing you need is a solid resume in terms of strong grades, leadership experience, and/or other indicators of achievement and commitment such as sports, music, running a business, etc. This is typically necessary for securing an interview during formal recruiting but is far from sufficient in terms of ultimately getting the job offer.
Second, the best way to truly distinguish yourself from other students is to demonstrate relevant finance working experience, ideally in investment banking. This brings us to the ultimate chicken-and-egg conundrum that our book seeks to solve for student job-seekers – namely, how do you get investment banking or corporate finance experience unless you get a job on Wall Street; and, conversely, how do you get a job on Wall Street unless you get this training and experience? By teaching the key technical valuation techniques for investment banking as well as the basics of M&A and LBOs, our book gives students the knowledge of how finance is actually practiced on Wall Street.
Finally, the key differentiator for interviews is a mastery of the finance techniques used on Wall Street. Interviewers will be very impressed if a student without a prior investment banking internship experience knows the fundamentals of valuation and modeling, and is able to articulate them. Technical questions are becoming standard in interviews so students need to be fully prepared. Questions on valuation, comps, DCF, WACC, LBOs – all of them are fair game in the interviews.
Meagan Parrish
Meagan Parrish is the Senior Manager of Social Media at Intralinks. She is responsible for social media strategy development and the communications for Intralinks' online communities. Meagan has been creating social media strategies for a variety of companies across verticals for the past several years. She holds Bachelor degrees in Marketing and Finance, with a minor in English Literature.