4 Reasons Why You Need a Virtual Data Room
To overcome hurdles associated with a merger or an acquisition, here are four reasons why you need a virtual data room.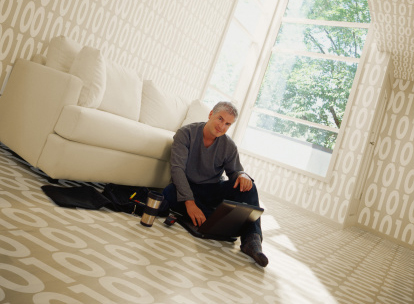 If you're involved in the next big deal, how do you plan to survive collections and distribution of sensitive documents without compromising critical information?

If you haven't found a solution, a virtual data room (VDR) could just be the answer you're looking for.

To overcome the strenuous hurdles associated with a merger or an acquisition, here are four reasons why you need a virtual data room:
Security

– How can you ensure that an important document in the endless stack of due diligence materials won't "walk away" from your office and fall into the wrong hands? With a VDR, you maintain lifetime security of all documents regardless of their physical location. You can designate permissions for your collaborators; liberating them to work freely while maintaining complete control.

Efficiency

– Think about a time when you wondered if a certain partner really "reviewed" your document. Those moments don't exist with a VDR. With a VDR, you can track who has viewed your documents (and when) to eliminate the guess work and accelerate the deal.

Convenience

– When you add someone new to your deal process, do you really want to have to resend every document you already shared with all of your other contacts? With a VDR, you can easily (and instantly) access and share folders or documents as needed, simplifying the process. Both you and your partner(s) save hours of time digging through stacks of papers, and not only that, but by using a VDR, you develop an accurate, auditable trail on your work.

Cost-effective

– Getting deals done takes time and resources. Virtual data rooms help eliminate some of the largest and unanticipated costs associated with a deal. Take travel for instance. Travel expenses can eat away at a budget, but with a VDR, your collaboration exists in the cloud, unbound from physical places like that cluttered conference room. And like I already mentioned, you'll be able to re-exchange information quickly - saving time means saving money. 

Don't allow your deal to become a 'what not to do' case study in a text book! Simplify your deal by using a virtual data room. You'll elevate your level of transparency and accelerate your deal process.
To learn more about our virtual data room solution, please visit Intralinks.