You are the Company You Keep
If you jump from groups and focus on industry, again you'll notice that some portray more dominant personality types than others - like investment banking.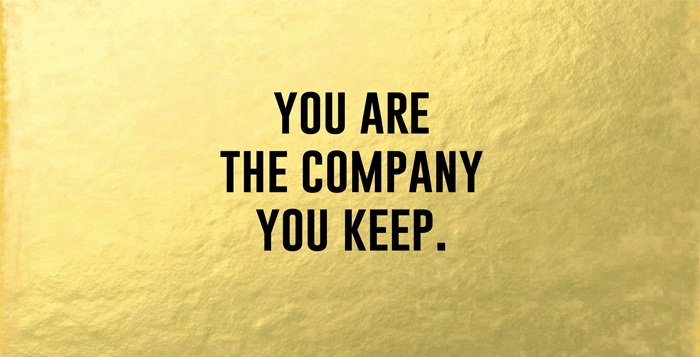 It's no secret that people tend to surround themselves with others who have similar personality traits.  If you look back at social cliques in high school you will always notice commonalities within the groups. This way of thinking can also apply to different groups within the workplace.  For example, sales and marketing teams tend to include more extroverted types of personalities since these individuals are often client-facing (somewhat of a nightmare for an introvert).
If you jump from groups within organizations and focus instead on industry, again you'll notice that some industries portray more dominant personality types than others.  Investment banking for example has the reputation for being a fast-paced industry in which employees need to be able to bounce back quickly from setbacks.  Efinancialcareers lists "resilience, tenaciousness and detail-oriented" as qualities of investment bankers. While these traits can be applicable to many different industries, the combination of the three is what you will almost always find among a group of iBankers.
Taking investment bankers' drive and dedication into account, it's no surprise that an investment banker's work/life balance can be nonexistent, which is why we want to help you be more awesome at your job (so you can hopefully get that much needed R&R time) by providing you with your one-stop shop on all things investment banking. Want to gain new insights in pre-announcement due diligence or learn what sectors are driving deals in 2014?
Then continue to follow our blog and suggest a story for us to write, so you can sit around with your team and just relax.
Meagan Parrish
Meagan Parrish is the Senior Manager of Social Media at Intralinks. She is responsible for social media strategy development and the communications for Intralinks' online communities. Meagan has been creating social media strategies for a variety of companies across verticals for the past several years. She holds Bachelor degrees in Marketing and Finance, with a minor in English Literature.