Don't Mix Apple and Enterprises
Apple entering the file sync and share market with iCloud Drive is a boon for consumers and a headache for CSOs. What's the implication for enterprise IT?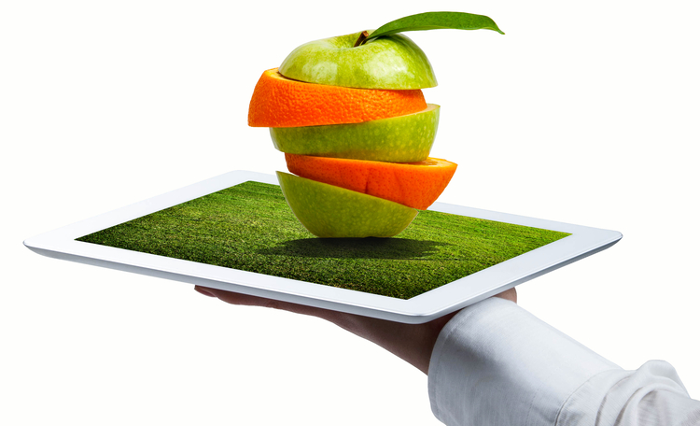 We expect a lot of fanfare and hype at an Apple® WWDC event, and this year was no exception. Much of the media coverage focused on Apple's announcement of iCloud Drive, which allows users to store files in iCloud and access then across any device, even Windows devices. Documents, folders and tags are synchronized across devices in the background. Apple also announced new pricing for iCloud to make it even more competitive with other cloud storage competitors.
Sound familiar? Forbes described the announcement as "eerily similar" to Dropbox, reminding us that Steve Jobs tried to buy Dropbox back in 2009, and when rebuffed, vowed to "bury" the company. But the reality is that the announcement is reminiscent of any number of consumer-focused file sharing applications that are on the market today. This won't stop Apple's offering from being wildly successful; there are an estimated one billion iOS devices on the market, so it will only take a small minority of the Apple acolytes to adopt iCloud Drive to make it a healthy revenue stream. And Apple's decision to provide an API in iOS 8 that allows developers to easily enable users to save data to any cloud provider is a positive step.
What's the implication for Apple and enterprise IT?
Apple's entry into the file sync and share market is a boon for consumers and another headache for CSOs: inadvertently, Apple is creating yet another avenue for data loss. Apple is replicating the "Dropbox problem".
Enterprise requirements for file sharing are numerous – security, governance, regulatory compliance and data privacy, to name a few. Forward thinking enterprise IT leaders should take Apple's announcement as another alarm call, and they should seriously consider how to offer employees a file sharing solution they can trust.
Apple is a trademark of Apple Inc., registered in the U.S. and other countries.
Ian Bruce
Ian Bruce is the VP of Corporate Communications at Intralinks. He has 20 years of international marketing experience across software, hardware, consulting, and financial services at both VC-backed start-ups and large multinationals. Prior to joining Intralinks, Ian held various marketing and communications roles at Avid Technology, HP, Novell, Systinet, and CSC.