Investment Banking Model: Smaller, Leaner, Smarter, Stronger?
After Barclays' retrenchment announcement in May, pundits popped up telling tales of dashed dreams. Is the universal investment banking model the problem?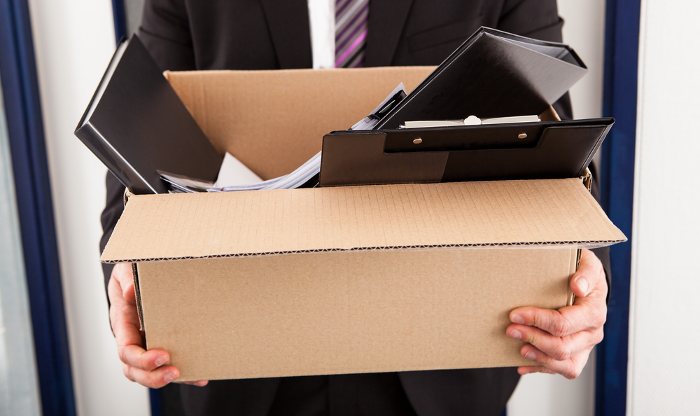 Hey, did you see that?  Did Barclays just throw in the towel, lift up its hands and surrender unconditionally?  Couldn't it quite make the investment banking grade?  Is it running scared of capital markets?  Or, have its global ambitions been crushed by post-crisis regulators and their demands?
Will ditching the Fixed Income, Currencies and Commodities (FICC) business come to be something its management and shareholders will regret? Can relying on equities and advisory work in any way fill the revenue hole left behind?  Probably not.  So most likely, they peered into the future maw of the Capital Markets and Investment Banking beast and recoiled at what they saw.  They were left with only one option - beat a smart, strategic FICC retreat, quick sharpish-like.
On the heels of their retrenchment announcement in early May, pundits popped up everywhere telling tales of dashed dreams, botched decisions and bitter recriminations.   Here, surely, was another bash to already-battered British pride.  Come to think of it, what's with so many of the Euro banks failing to hack it on the world stage?  But, hold your horses, pundits all.  Is Barclays really the problem, or is it the universal investment banking business model?  Change is roiling in the industry, and this go-round it's in a manner and to a degree never seen before.
The new normal
Barclays is in some fine company;  it's just the latest in a line of full-service investment banks which have been adjusting their business models to the new reality.  To them, it seems it's time to give up doing things the old way.  Welcome to the new normal – begat by a credit boom that begat a global financial crisis which begat QE and regulatory clampdowns.  What's missing?  None of this begat a return to the old days and the old ways.  Making decent money on capital-intensive operations has become very hard.  Return on Equity (ROE) is struggling to make a comeback to pre-crisis levels.  Why?  Revenues and margins are crimped, and FICC revenues in particular, historically the largest revenue pool, have been spluttering for years.  Some fret they're never to return to the juicy levels of yesteryear.  FICC businesses have several enemies: steeper leverage ratio requirements, benign interest rate environments, weak volatility.  Oh, and then there's the demanding customer.  More innovative products please, and while you're at it, higher service levels.  Senior Managers' focus on regulatory compliance and cost reduction has taken their eyes off the revenue ball.  All this and more makes raising ROE a herculean task.
Some have no choice but to double down.  Morgan Stanley and UBS have strong wealth management franchises, Barclays has a good credit card business to buffer the great FICC market contraction, but Deutsche Bank does not.  So, they're headed back into the market, cap in hand, looking for another 8 billion euros  to stay in the game, satisfy the regulators and keep up with Wall Street's finest.
Goldman Sachs seems set on toughing it out, taking risk, trading and keeping fixed income as a major part of its operation.  For its efforts, it posted a decline in earnings in the first quarter, largely on the back of an 11% drop in fixed-income net revenues. Compare that with Morgan Stanley's results, reaping the rewards of an earlier re-focus and retrenchment away from trading to wealth management.     Leaves some thinking how long it will be before Goldman too succumbs to the inevitable.  In their favor, their superior execution still delivers shareholders the highest ROE amongst its peers, and when and if the FICC cycle turns, they'll be one of the few left to revel in the riches those markets will once again bestow.
So what's an investment banking CEO to do?
The smart guys and gals at Boston Consulting Group might have some of the answers.  They've just published their annual report on the Capital Markets and Investment Banking Industry, "The quest for revenue growth."
It's worth taking a look at if you're interested in some deeper analysis.  They work with 6 core capital markets business models they deem viable for the industry.  There, winners will be those with an eagle-eyed focus on growing revenues and capturing market share.  In an environment where revenues will be hard to find and more fickle to grow, where implementing the new regulatory frameworks will place huge demands on revenue models, cost structures and strategic positioning,  senior managers must focus on three critical areas: their clients, their people and their commercial partnerships.  Lose the less profitable clients and get in deeper with the best.  Aim for comprehensive, durable client relationships that will be more fruitful for both client and bank alike.  Think about and define the investment banker of tomorrow; who is he or she and what's their profile?  Then, go out and search for the best and the brightest.  Find new products and markets and then buddy up with new partners and business lines to make-up for revenue losses that come with retrenchment.
Perhaps most of all, expect more downsizing in the months and years to come.  The shakedown has not yet played out.  While the regulatory framework for the new normal is now in place, complying with it is not.  There's a ways to go and perhaps Barclays will have the last laugh. Who knows?  Only time will tell.
Allan Cunningham
Allan Cunningham is a senior media executive who has spent the last 15 years of his career working for some of the world's most respected M&A and Private Equity media companies including Dow Jones's publications Private Equity Analyst and VentureWire and most recently, The Deal. He has built a number of successful digital and event content businesses, both subscription and sponsor-supported, delivering information and content-marketing services to clients in the M&A and broader deal ecosystem.