M&A Regional Snapshot: Booming Sectors in North America
The latest Intralinks Deal Flow Indicator report showed that North America-based deals reaching the due diligence stage decreased by 6% QoQ in Q1 2014.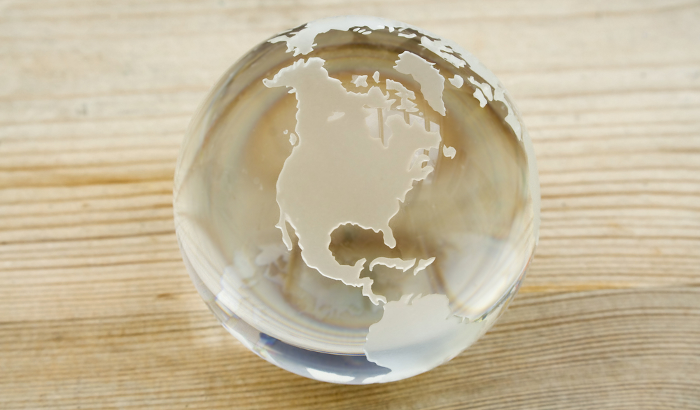 Deal activity has been off to good start in 2014. Singling out EMEA, deals in the region reaching the due diligence stage increased by 5% QoQ, and nearly 21% YoY, according to data from the latest Intralinks Deal Flow Indicator (DFI) report, which tracks global early-stage M&A (sell-side M&A mandates and deals reaching due diligence).
Conversely, one region in particular that has not seen significant growth is North America.  The latest Intralinks DFI, which predicts deal activity about six months ahead of announced deals, showed that North America-based deals reaching the due diligence stage decreased by 6% QoQ in Q1 2014 compared to Q4 2013, signifying that there may be a dip in announced deals in Q3 later this year.  While QoQ early-stage activity decreased, YoY early-stage activity in North America increased by 11%, showing that the market continues to improve compared to previous years.
Thriving Sectors in North America
In retrospect,while QoQ activity decreased, there are plenty of sectors in North America that have experienced a great start to the year.  Similar to EMEA, the consumer sector in North America saw a noteworthy increase.  Despite the quiet period following the global financial downturn, consumer deals in North America saw a strong increase in deals reaching the due diligence phase in Q1 2014.  In the biggest deal of Q1 2014, Japanese buyer Suntory Holdings announced their plan to acquire US-based Beam for US $15.4bn, making Suntory Holdings the third largest distiller in the world.
Deals in financial services had significant increases this past quarter too.  While in recent years this sector has seen limited growth due to deleveraging by banks in order to comply with new regulations around capital adequacy, activity in Q1 2014 revealed that many firms are ambitiously buying to expand their market presence.  The largest deal in the past quarter was from Switzerland's Mercuria Energy Group Holding which announced their plan to buy JP Morgan Chase's physical commodities business in the US for US$3.5bn.
Additionally, sectors like technology, media and telecommunications, manufacturing and real estate are also primed for growth in North America – the Intralinks DFI reveals that all of these sectors show high double- or even triple-digit-growth in early-stage M&A activity.
While there are still unknowns, it seems likely that there will continue to be a stable string of transactions over the next couple of quarters. For more Intralinks DFI highlights, check out the most recent report here.
Meagan Parrish
Meagan Parrish is the Senior Manager of Social Media at Intralinks. She is responsible for social media strategy development and the communications for Intralinks' online communities. Meagan has been creating social media strategies for a variety of companies across verticals for the past several years. She holds Bachelor degrees in Marketing and Finance, with a minor in English Literature.