Stanley® Adds Intralinks Dealspace™ to its Corporate Development Toolkit
Find out how The Stanley Works saved time, money, and travel – and closed better deals – by using power tool, Intralinks Dealspace™.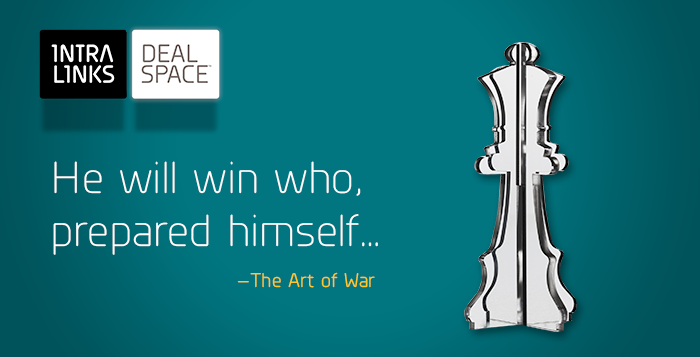 Stanley has always been a household name. As far back as I can remember, Stanley tools have been part of my everyday life, and the brand still connotes to me craftsmanship and the art of building. Stanley means tools.
So I was glad to be part of the team that was able to introduce a useful, creative tool to Stanley: Intralinks Dealspace™.
The corporate development team at The Stanley Works reviews hundreds of potential M&A deals every year, with dozens of experts in multiple locations. Until recently the corporate development team was manually searching, photocopying and mailing information — a logistical nightmare — and not particularly effective. Time and money were being wasted chasing the wrong deals, while good deals were being passed by unnoticed.
Intralinks Dealspace changed that.
By moving to a centralized electronic document management platform, Stanley was able to streamline its exchange of transaction-related information. Stanley quickly saw a 50 percent increase in time savings; a 15 percent in total cost savings on each transaction; and a 45 percent reduction in travel costs. Pretty solid numbers.
The Stanley team opted for a corporate subscription with unlimited usage — a solution that not only lets it manage active transactions, but also supports it in its daily work by storing and organizing board pitches, business unit reviews, integration reports, confidentiality agreements, financial documents, meeting minutes, and management presentations. Intralinks Dealspace added value across the organization.
"Intralinks is a one-stop shop for corporate development," said Tamara Bross, Stanley's corporate development project manager. "It provides a quick and easy way for us to keep track of all our critical information, stay aligned and streamline workflow."
In short, I was pleased to be part of the team that helped Stanley's corporate development team focus on its real work: finding good deals, and closing them.
Want to learn more? You can read the full case study here.