Young Investment Bankers Can't Get Enough of their High-Pressure Lifestyles
Doing some deals requires all night campaigns, rapid redeployment and intelligence gathering - a day in the life an investment banker.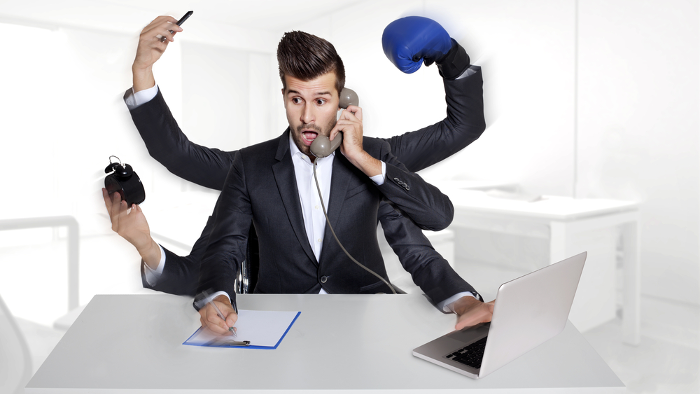 Imagine this job ad for any junior investment banking position with a large firm:
Kidding aside, the bottom rungs of the investment banking ladder are not easy to climb, as a recent Bloomberg article notes. The investment banking world is sort of like the Special Forces for Ivy League professionals. One former banker went so far as to describe the profession in military terms. She admitted that the frequent lack of sleep was a great burden, "The military will show you that sleep deprivation is a form of torture."
The Few, the Proud, the Tired and Stressed
Indeed, doing some deals requires all night campaigns, rapid redeployment and intelligence gathering. It's no wonder that the average time spent working per week ranges from 80 to 100 hours. Imagine, some people even want take one weekend off a year. The nerve…
After four years of the life, physical breakdowns frequently occur in these young bankers, says a researcher (and former Goldman Sachs alum). Often the banker faces chronic pain, insomnia, depression, low energy and endocrine disorders.
Worse, this sort of lifestyle, sadly, can lead to tragedy, as the case of Moritz Erhardt demonstrates. Erhardt, 21, worked as intern in Bank of America Corp.'s London office. To get the slot, he had to compete with over 1,500 candidates, says a touching portrait in the Guardian. As Bloomberg explains, last August, he died, "following round-the-clock work on a merger." A coroner suspected fatigue might have triggered the epileptic seizure that felled him.
The financial community is showing some sensitivity to the problem, as we have noted previously. Banks are reviewing vacation and time off policies for junior staff. Industry mainstays such as Goldman Sachs, JPMorgan Chase, Bank of America, Citigroup and Credit Suisse are even recommending analysts and associates take at least four days off a month.
Should I Stay or Should I…
So, OK, it's a rough vocation, and was never meant for the masses. But in some ways, encouraging this lifestyle might be counterproductive. Have you, with zombie brain and bleary eyes, ever wondered why you wanted to be an investment banker? If so, you aren't alone.
Many of the best and brightest recruits are detouring around Wall Street completely. Some experienced hands are jumping ship for other ports. Here are some statistics from the Bloomberg article to reinforce the point:
In 2006, 12 percent of Harvard Business School grads took investment banking, sales or trading jobs. By last year, that number was down by 7 percent.
On the other hand, in the same period, the number of those Harvard grads entering technology nearly tripled to 18 percent.
Between 2007 and 2013, there was a 19 percent drop in the number of finance and insurance employees, aged 25 to 34, in the New York metropolitan area, according to the U.S. Census Bureau.
Drinking from a Fire Hose
But there are still plenty of people who enter the field and stay, earning money they don't have time to spend. Why does one remain on the roller coaster? Well, as a Wall Streeter (quoted above) said: "It was exciting; it was drinking from a fire hose every day."
And when the thrill is over, there is the opportunity for new and interesting things. Some start their own companies, frequently filling very eclectic niches. One woman launched a bakery and private investment firm; another one-time banker produces high-end yogurts. They are sort of privileged, however. They took with them things they learned in banking — such as how to work under pressure.
As the baker-banker noted: "I couldn't have learned what I learned at any other job. It's an accelerated education."
Intralinks appreciates those who love the thrill of investment banking. We like to make your days more productive and your working lives easier. So, we have plenty of resources you can use to reduce your workload and focus on the more important tasks (like getting deals done). Want to see what's going on in the world of deals? Check out our Intralinks Deal Flow Indicator — it could help cut your research time just a bit.
Marc Songini
Marc Songini has worked in the information technology field for more than 16 years. His roles have included those of journalist, analyst, and marketing communications specialist. He admits that when he started out as a cub high tech reporter, Netscape was still rocking the industry with a wondrous new user interface called a "browser." During his 10 years with International Data Group (IDG), Marc wrote for NetworkWorld and Computerworld, both award-winning magazines. Marc specializes in cloud, enterprise apps, and figuring out the meaning of being human in an automated world.