Intralinks VIA was a finalist in the innovative technology-security category at the 2014 Mass Technology Leadership Awards Gala.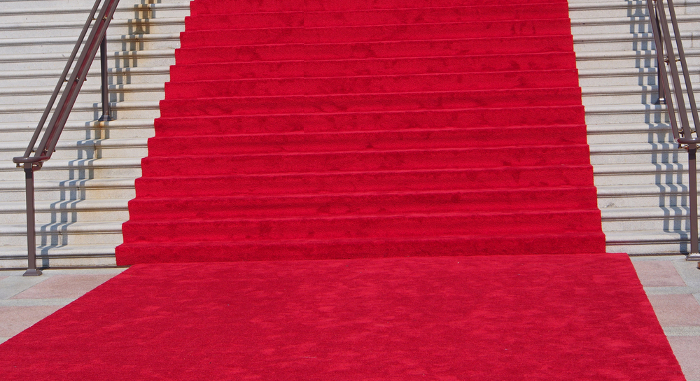 I've been in the business of high technology off and on for nearly 20 years and one of the things I enjoy about it is the glamor. Yes, it's a glamorous industry — not just speeds and feeds, as the old saying goes. It's about ideas, presentation, and competition. And about real results with actual people.
I was reminded of that fact when attending the 17th Annual Mass Technology Leadership Awards Gala Thursday night. Intralinks VIA was a finalist in the innovative technology-security category. It was exciting to be at the ritzy Westin Waterfront Hotel in Boston. It was also exciting to see so many other companies doing so many highly impactful things.
That is what gets me going — the idea of doing something useful that improves business and human lifestyle. But that's just me.
Particularly touching was the presence of Hugh Herr, who directs a biomechatronics research group at MIT. His lab is creating bionic limbs — giving amputee victims the ability to walk again unaided. He received a distinguished leadership award for his work. One couldn't argue with the crowd when it gave him a standing ovation. Sharing his work on behalf of the Boston Marathon bombing victims, and his overall vision with the audience, reinforced how technology can have a noble purpose.
I was proud to be there, and part of a company that had distinguished itself among so many worthy competitors. Congratulations to all of the finalists and winners. To see a complete list of categories and winners, check out this local press article.
Marc Songini
Marc Songini has worked in the information technology field for more than 16 years. His roles have included those of journalist, analyst, and marketing communications specialist. He admits that when he started out as a cub high tech reporter, Netscape was still rocking the industry with a wondrous new user interface called a "browser." During his 10 years with International Data Group (IDG), Marc wrote for NetworkWorld and Computerworld, both award-winning magazines. Marc specializes in cloud, enterprise apps, and figuring out the meaning of being human in an automated world.