The technology M&A sector has seen a lot of growth. The second quarter of 2014 ended with 62 completed technology transactions totaling $26.7 billion.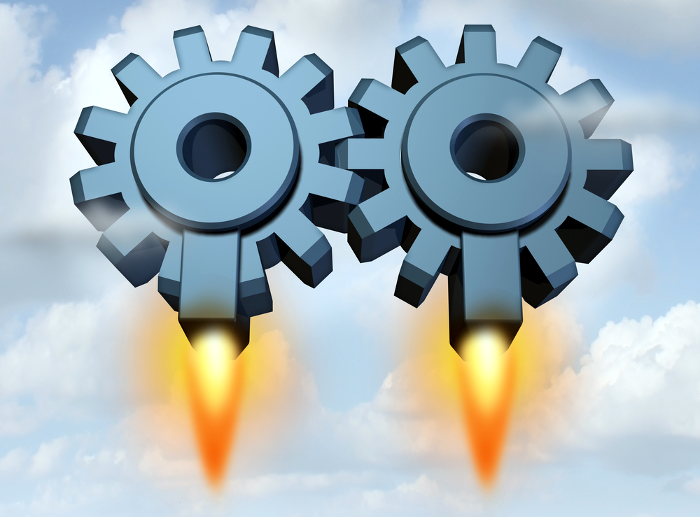 The M&A industry has been getting stronger and stronger following the economic downturn of 2007-2008. And the technology sector, in particular, has seen a lot of growth. In a recent article, eWeek's Nathan Eddy reported that the second quarter of 2014 ended with 62 completed technology transactions totaling $26.7 billion in deal value, which follows a similarly strong first quarter and second half of 2013. Four of these technology transactions that closed in the second quarter had a deal volume of $1 billion plus.
None of this should come as a surprise to folks who follow the Intralinks Deal Flow Indicator. At the beginning of this year, the Q4 2013 Intralinks DFI, which forecasts changes in M&A deal volume expected to be announced in the next six months, showed a 17 percent increase in year-on-year (YoY) early-stage global M&A activity. What was  interesting to note at that time, was that Intralinks only showed a five percent share of overall deal volume in the technology sector.
Looking to the latest Intralinks DFI, our data showed 16 percent quarter-on-quarter (QoQ) and 12 percent YoY increases. Deal volume continues to rise due to a good lending environment and high quality assets for sale. We expect to see a good number of high profile deal announcements through the end of this year, though we didn't see technology as one of the top industries.
In our latest Intralinks Global M&A Sentiment Survey, 57 percent of respondents saw signs of a tech bubble, and half of the survey respondents think more mega deals will be announced through the end of the year. It will be interesting to see how the rest of this year plays out. Will technology land on top?
Esther Hollander
Esther is a senior corporate communications manager at Intralinks. She provides content for internal and external communications activity as well as general corporate positioning in order to support overall company objectives. Esther has been creating communications materials for a variety of organizations and companies for more than 10 years. She graduated from Rutgers University with a degree in English Literature.