Five Requirements for the Enterprise Collaboration Holy Grail
Companies are on a quest for an easily adopted — but totally secure— enterprise collaboration platform. Luckily, the technologies are out there today.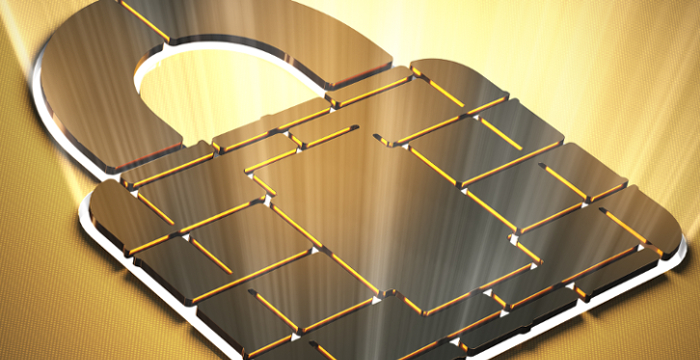 In my prior blog about the recent Gartner show, I noted how many companies are on a quest for an easily adopted — but totally secure — collaboration platform. In short, this seems a tall order — locating this technology set is akin to the mythical quest for the Holy Grail. At least it has been, up until now.
In fact, the technologies are out there and some enterprises are deploying them. But before I start to sound like a salesman, I'll keep this at a high level and let you, my readers, make your own decisions about the technologies you want.
Demand Better for Enterprise Collaboration
So, on to the Holy Grail collaboration platform … What should you be looking for? For starters, seek these capabilities and technologies:
Simple and streamlined deployment: Large enterprises cannot roll out solutions easily. That's why many of the consumer-grade products have been adopted by employees — these solutions bypass the complex controls needed in security-focused organizations. For instance, many collaboration solutions require a plug-in to be distributed to the desktop — exactly something enterprise information technology professionals recognize as a user-adoption obstacle.
Embedded security: It is easy to build a product that offers a pretty front end to look at. However, if you have been in IT longer than a year, you know creating a sound and integrated security architecture is HARD. Security must be baked into any solution from the start; it must be part of the foundation of the platform design. It's not enough to add flimsy security as an afterthought to a product that was designed to basically just be a hip-looking user interface.
Advanced authentication and data encryption: We're seeing more and more data breaches and attacks on corporate enterprises. The smart IT pros are insisting that encryption technology, such as multi-factor authentication (MFA), is baked into every collaboration solution. And feel free to add single-sign-on (SSO) or a myriad of other safeguards. In the secure collaboration world, these requirements are non-negotiable.
Customer Managed Keys (CMK): This is a hot topic for discussion, as customer-managed data encryption keys will allow documents to be secured at all times. This means actual access to the data is controlled not by the vendor or the courts — but by the enterprise itself. Your colleagues need to know that they can retain ownership and control of that data perpetually — no matter where that information is housed. That beats relying solely on a cloud service provider, partner, consultant, or vendor to do the right thing with your content after it's exited your firewall. In an attempt to reach the Holy Grail, CMK is a critical step — a key component to harden the security posture of the enterprise and uphold data privacy.
Information Rights Management (IRM): Another common request I'm hearing is that there be embedded security management that travels permanently with a file. Access and permission reside with the file, which remains encrypted wherever it's stored or travels: in the data center, at home or on mobile devices. Another way of explaining this is that the content itself provides the new enterprise security perimeter.
What Does the Enterprise Really Want for Secure Collaboration?
Although the Holy Grail of Secure Collaboration is not complete across all solutions today, some vendors are closer to the goal than others. Based on the feedback of customers and prospects I talked with at Gartner, the market wants a solution that balances usability with bank-grade security.
Such a solution can only come from a provider with years of experience — one that has been delivering and refining its security approach to meet the demands of customers. Well, I hope that this helps you in your quest for a secure, but user friendly, collaboration platform. Perhaps at next year's Gartner conference we'll hear from a few CIOs who have successfully acquired their Holy Grails.
In the meantime, for those of you interested in some further Grail discussion — I invite you to comment on this blog, or contact me directly to start the conversation. I'm looking for like minds who are interested in having a dialogue about pressing enterprise challenges.
Daren Glenister
Daren Glenister is the Field CTO for Intralinks. In his role, he acts as a customer advocate, working with enterprise organizations to evangelize data collaboration solutions and translate customer business challenges into product requirements, helping to steer Intralinks' product road map and the evolving secure collaboration market. Daren brings over 20 years of industry experience and leadership in security, compliance, secure collaboration and enterprise software having worked with many of the Fortune 1000 companies helping to turn business challenges into real world solutions.