Best Practices for Turning Around Distressed Companies: No One Likes to be Surprised
In this series, Yoav M. Cohen will share tips for how to best execute turnarounds. In this blog, you'll learn the steps for saving a distressed company.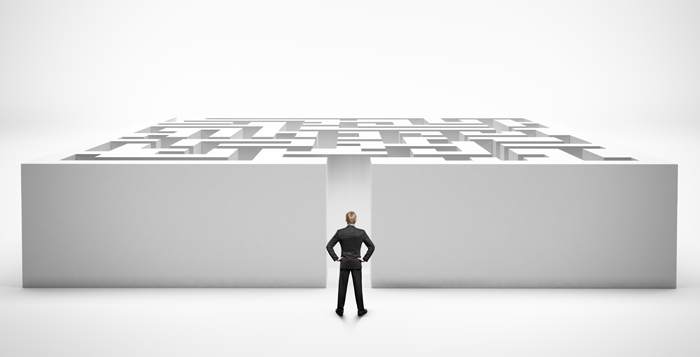 In this new series, Intralinks has partnered with Yoav M. Cohen, Managing Partner and CEO of NYC Advisors, LLC, to learn more about how to best execute turnarounds. In the first installment, Yoav discussed the importance of creating a written business plan or a roadmap, on how to quickly and decisively control costs, and how to deal with your employees. In this second installment, Yoav will introduce the next steps for saving a distressed company — how to deal with customers, vendors, bankers, and tax authorities.
It's important for all key stakeholders to be aligned, and that means talking to people outside of the company. This can be difficult to do for a variety of reasons, but swallowing your pride and having tough conversations with outsiders is crucial for a successful turnaround. Not doing so opens up your company to all types of unwanted exposure, the most dangerous of which is the control and flow of news and rumors about your organization. With that, I'll move on to how to address each external stakeholder.
Step 1: Meet with your key customers
Many times, customers get their information — or misinformation — from rumors. Key customers can get nervous and start looking for alternative suppliers. Inform your customers about your situation and tell them how you plan to correct it; be reassuring, but not deceitful. No one likes to be surprised, and customers will usually cooperate if you keep them well-informed.
Step 2: Meet with your suppliers
Your company's suppliers are also part of the rumor mill and may get anxious if they think that one of their customers is in trouble. Develop a detailed, individual payment plan for each vendor that outlines your issues and express how you plan to deal with them. Also, consider looking for new suppliers — they may be more likely to give better payment terms as they may be unaware of your current cash flow difficulties. Even if they run a credit check and ask you to pre-pay, that may still be better for your cash flow than working with your current suppliers, who may ask for Cash-On-Delivery (COD) and a payment towards your old debt. Ultimately, your vendors don't want to lose a customer so your success matters to them, and they will usually cooperate if you keep them in the loop.
Step 3: Contact tax authorities
If you can't pay your taxes, notify the authorities and work out a payment plan with them. Always pay your employees' tax withholdings — it is a criminal offense to not pay sales tax which you have collected from your employees on behalf of the government. In fact, not doing so is considered theft and is punishable with jail time. Business owners consider this option more than I would like to admit, so I cannot emphasize enough that this is not an option under any circumstances.
Step 4: Contact your bankers
When talking to your bankers, it is integral to have a face-to-face meeting. Give them the bad news as well as your action plan. Appear confident and reassuring, and be specific with your request for assistance. Bankers also have skin in the game, so they will cooperate if you are up front and honest with them.
Following these steps will help you buy time and get your stakeholders aligned with you rather than against you. Having a support network is integral to turning around a distressed business and it will keep key relationships intact through difficult times. In my next and final installment, I will review some success stories of companies that followed these steps.
Yoav M. Cohen
Yoav M. Cohen is the Managing Partner of NYC Advisors, LLC, a business advisory firm providing interim and part-time CFO services, corporate restructuring and turnarounds, and other profit enhancing services.