Private Equity in Africa: Heeding the Sub-Sahara's Siren Song
Where once South Africa was the only established private equity market, other local and global private equity firms are exploring opportunities in Africa.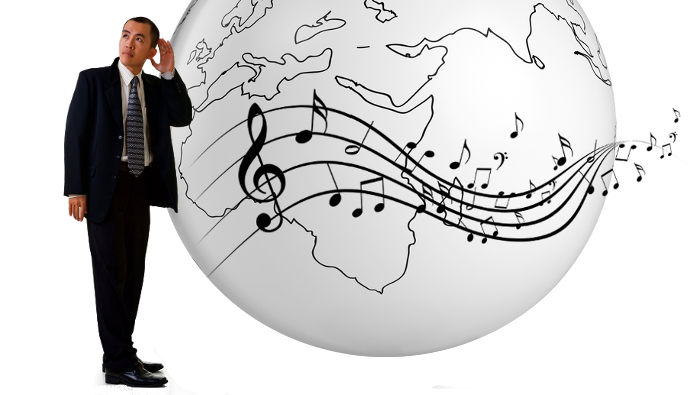 Listen carefully. Do you hear it? Africa's investment siren song?
If not, you can be forgiven. Seemingly without notice, Africa's growth story has crept up on an unsuspecting world. From a continent long-riven by warfare, famine, pestilence and corruption, there's a new investment narrative now and it seems to ring true. It's called 'Africa Rising' — in which a new Africa is emerging, and has been for some time now.
It comes as a shock to many that sub-Saharan Africa has been growing at a rate of six percent a year for 10 years now. It's already caught the attention of some of the leading private capital investors across the world. Pioneers have made significant returns. And others look set to follow. The opportunity is great. Take it from Africa's richest man, Aliko Dangote.
Neither Your Grandfather's Nor Even Your Father's Africa
For the purposes of this post, let's look at Africa's sub-Saharan region. Not that North Africa is unimportant, you understand. That's a region deserving of its very own review. Of the African continent's 54 sovereign countries, you'll find 48 of them beneath the yellow expanse of the Sahara desert on the map. And boy, have things changed there. Significant strides have been made in governance and political stability. Democracies or partial democracies hold sway in once-former dictatorships. The full-scale civil wars of old are less frequent and less widespread. And the relative peace has allowed institutions to gain a foothold and start to prosper. The continent has come a long way since the blinkered visions, unrealistic economic policies and flawed ideologies of its immediate post-colonial leaders.
Africa's enjoying the longest period of robust, sustained growth since the 1960s. Sub-Saharan Africa is now home to six of the 10 fastest growing economies in the world. Since 2000, the continent's annual GDP has quadrupled to $2 trillion. Some reckon that number could hit as much a $15 trillion within the next 30 years. The continent has always been commodity-rich, but that's no longer the sole investment driver.
It's time to study the demographics. The population is growing fast and expected to exceed India's by 2023 and China's by 2025. In 20 years, Africa will have the largest labor force in the world. According to the African Development Bank, it's estimated that Africa's middle class has grown 60 percent to 370 million over the last 10 years. This burgeoning middle class is making domestic demand a major driver of economic growth across the region. So, providing for their wants and needs may be a lucrative investment for years to come.
An Explosion in Private Equity Investment?
Attracted by these trends, private equity interest and activity has been growing on the continent. Where once South Africa was the only established private equity market, a variety of local and global private equity firms are exploring opportunities in the rest of sub-Saharan Africa. Excitement is high. At the US-Africa Business Summit held in Washington this summer, David Rubenstein of Carlyle talked of a coming explosion in private equity investment in Africa.
Domestic and regional private equity firms still dominate much of the landscape, but global private equity firms, their interest piqued by opportunities in the consumer, infrastructure and resource sectors, have been getting in on the action. In April this year, Carlyle made headlines when its first private equity fund dedicated to sub-Saharan Africa closed at $698 million, some 40 percent above target. Two months later, KKR pulled off its maiden Africa deal with a $200 million investment in Ethiopia's Afriflora. TPG recently announced the appointment of a former Goldman Sachs banker who will scout for more African opportunities for them.
Some Points to Ponder
But what about the universe of investable companies? Compared to other regions, it's currently small in terms of quantity and value. LPs fret that there'll soon be too much money chasing too few deals — goosing valuations and crimping IRRs in turn. While Africa's acquisition multiples are lower than other markets, there's still a need for boldness on the part of private equity firms to look outside the traditionally hot investment destinations of South Africa and Nigeria. There they'll find interesting opportunities and less competition.
And what about the perceived lack of exits given Africa's illiquid capital markets? Studies show that value is created and successful exits happen, but exit windows are much less predictable. And because private equity is still in a nascent stage in Africa, there's a limited number of established general partners with track records on the ground, a shallow pool of management talent in some countries and a lack of understanding of the requirements of private equity structures and owners. That all adds up to a lot more work all round.
Not Surefire, but Worth the Bet
One myth about the 'Africa Rising' narrative is it'll happen anyway and to benefit, investors just need to show up to reap the rewards. While it might be less risky for investors today than in years gone by, there's a lot that can still go wrong. The infrastructure gap is enormous and a failure to close it sufficiently will hamstring the continent's growth. Political and economic volatility is much higher than anywhere else. Accurate data and information is hard to come by, making global investors uncomfortable and unwilling to explore opportunities. To be sure there is opportunity. But to profit, private equity investors are going to need patience, nerves of steel and a long-term horizon. If the growth story is sustained, profit they will, and handsomely at that.
Allan Cunningham
Allan Cunningham is a senior media executive who has spent the last 15 years of his career working for some of the world's most respected M&A and Private Equity media companies including Dow Jones's publications Private Equity Analyst and VentureWire and most recently, The Deal. He has built a number of successful digital and event content businesses, both subscription and sponsor-supported, delivering information and content-marketing services to clients in the M&A and broader deal ecosystem.