How Lawyers Without Borders Shares Sensitive Legal Information Securely
Lawyers Without Borders has chosen Intralinks VIA® to securely share sensitive legal documents among its international team of pro bono lawyers.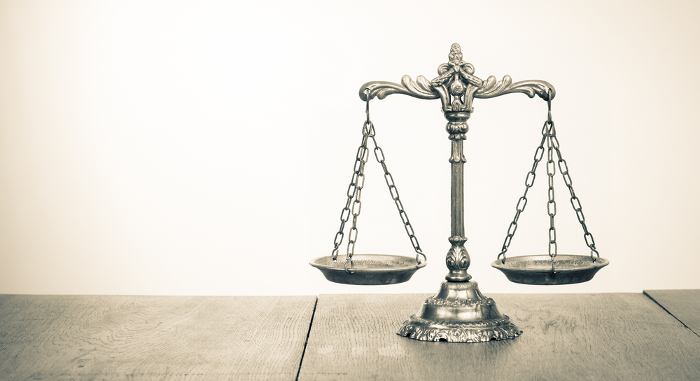 Recently we shared a series of posts about legal teams in the extended enterprise, how they have the responsibility to share information but need to find an effective collaboration platform as well as some tips, on how to maintain strong information security, control, and governance within their extended enterprise.
We're proud to announce that Lawyers Without Borders, an international non-profit organization committed to forging a solid foundation for the rule of law in some of the world's most challenging nations, has chosen Intralinks VIA® to securely share sensitive legal documents among its international team of pro bono lawyers. With Intralinks VIA, Lawyers Without Borders can leverage all the productivity benefits typically associated with file sync and share services, while maintaining the data privacy and document control required to protect the identities and legal files of the brave people working to advance human rights law in some of the most turbulent countries around the globe.
The Need for Secure Collaboration
Founded in 2000, Lawyers Without Borders activates legal professionals from around the world as volunteers, either individually or through their employers, as pro bono partners. The organization is focused on building the justice sector of developing nations and regions emerging from conflict. Additionally, Lawyers Without Borders is tasked with training individuals in these regions in criminal law, human trafficking, domestic violence, corruption, land, and human rights. Because Lawyers Without Borders is neutral, similar to the Red Cross®, it prefers to keep details regarding its work in-country private, for the safety of the lawyers, protection of in-country stakeholders, and preservation of the integrity of ongoing work.
The company's work often requires their team of lawyers to share and collaborate on highly sensitive material across remote locations. If those documents were to fall into the wrong hands, there could be dire consequences for the brave people working in-country.
Lawyers Without Borders is a prime example of a business that does not have a physical security perimeter. Its business model requires secure access by multiple stakeholders on many different devices, from numerous locations around the globe. Intralinks VIA provides the ideal privacy solution.
Esther Hollander
Esther is a senior corporate communications manager at Intralinks. She provides content for internal and external communications activity as well as general corporate positioning in order to support overall company objectives. Esther has been creating communications materials for a variety of organizations and companies for more than 10 years. She graduated from Rutgers University with a degree in English Literature.