Clouds in the 2015 Dealmaking Horizon?
Dealmakers have been on a roll in 2014, with much-boosted M&A volumes and valuations — both at their highest since 2010. Here is an M&A outlook for 2015.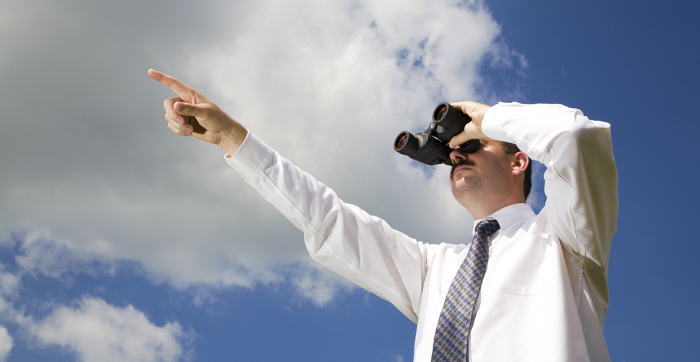 Admittedly, dealmakers have been on a great roll lately, with much-boosted M&A volumes and valuations — both at their highest levels since 2010. And as good as 2014 was, in some ways 2015 looks even better.
Our just-released Q2 2015 Intralinks Deal Flow Predictor (DFP) bears this out. In fact, the research indicates that mergers and acquisitions volumes in 1H 2015 will be 9-15 percent higher year-over-year than in the same period in 2014. (The Intralinks DFP is a unique indicator of future M&A activity — for more information about it, you can click here.)
We also released the latest Intralinks Global Sentiment Survey (which is related to the Intralinks DFP, but based on separate research). The sentiment survey indicates that 55 percent of dealmakers were optimistic about the M&A landscape for the next six months. But that is down from the 60 percent who were upbeat the previous quarter.
Regional Variation in M&A
As much as it's fun to be an M&A cheerleader when times are good, we also have to point out potential downsides. For starters, the high levels of M&A activity we're seeing aren't uniform globally. The main activity drivers have of late been in North America (NA) and Europe, Middle East and Africa (EMEA).
On the other hand, Latin America (LATAM) continues to be weak. This is largely because of the woes of the region's two largest economies, Mexico and Brazil. And the recent reelection of the Brazil Workers Party has left the future of M&A in the region unclear.
US in Tax Inversion Doldrums?
And even in regions that are performing well (EMEA and NA), there is fear, confusion, and doubt. While the U.S. has been on a great growth spurt, with an economy on the rebound, there are at least a couple of potential weak spots.
For instance, in 2014 the U.S. government enacted anti-tax inversion rules that have already put a damper on some cross-border dealmaking. For example, last fall these new regulations caused AbbVie to withdraw its $54 billion offer for Shire — basically killing 2014's biggest deal.
In themselves, the restrictions won't necessarily stifle all cross-border deals. But they will probably make deal-hungry corporations think closely through these types of transactions to make sure they are worth the effort.
EMEA's M&A Vulnerabilities
In EMEA, there are of course the ongoing political problems in the Middle East. Russia also remains a big unknown. Besides the on-and-off again troubles in the Ukraine, Russia's economy is hampered by international sanctions, the drop in demand for its fuels, and the crash in the ruble. We haven't yet seen an effect on global M&A as a result of the sanctions against Russia, but the nation's creditworthiness has tanked, and a loan default or other problems could have a spillover effect.
In summation, the M&A environment faces these prominent challenges — and no doubt a dozen lower-profile ones (such as the rumored high-tech bubble, or potential cyber-attacks on dealmaking firms). And every dealmaking boom must, sooner or later, see a slowdown. But for the foreseeable future, at least that final worry seems misplaced.