The M&A Dating Game VII: Gravel and Coal Mines Aplenty
This is the seventh article in a series about countries that have not had an announced M&A event in the past 20 years. So, here are some M&A opportunities.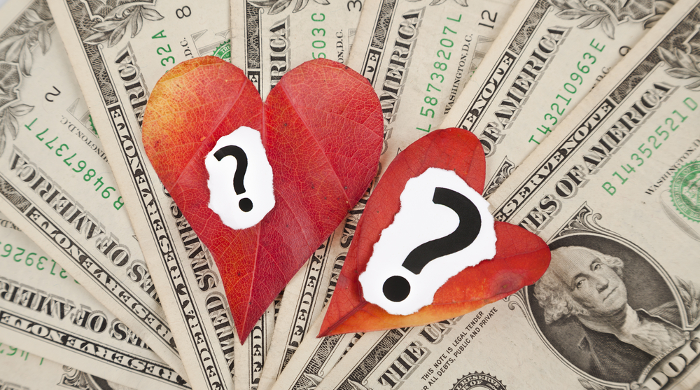 This is the seventh article in a series about countries that have not had an announced M&A event in the past 20 years. In my opinion, there's so much that these countries have to offer that it's a shame that they're being left out. Therefore, I have decided to take it upon myself to drum up some business for them.
Last time I left you with this hint: "We're going way up north. Like Arctic Circle north. So far north that even the Vikings have called this place 'cold shores.'"
If you're not caught up on your old Norse like the rest of us, I'm talking about Svalbard and Jan Mayen.

Fun Facts
Yep, that's Scandinavia you see well south of Svalbard and Jan Mayen. As I'm writing this, by the way, the weather in Svalbard is the same as New York City, and Jan Mayen is warmer. Might be time for me to move …
Prior to looking for an M&A opportunity, here are some local facts to consider:
First off, the confusing bit: Svalbard and Jan Mayen are both under Norwegian sovereignty, but they are combined only for the purposes of country classification — they are not related on an administrative basis.

 

Svalbard allows citizens and companies from any country to operate within it, become residents, and use its natural resources. About 50 percent of Svalbard's populace is made of Norwegians and the other half are Russian or Ukrainian.
Even though Jan Mayen is under Norwegian sovereignty, it only houses a Norwegian military base and weather station. Getting approval to travel to Jan Mayen as a tourist is nearly impossible, with some approvals limited to only a few hours.

The total GDP (PPP) for Svalbard is just over $6Bn, and Jan Mayen technically doesn't even have a GDP since it's just a military base. If Svalbard was on the Forbes Billionaires list, they'd come in at number 221 or so, just beating out Richard LeFrak, a real estate magnate.
The Economy
Well, as I mentioned above, Jan Mayen doesn't really have one. So there's that to begin with. It's surrounded by good fishing areas and potentially under-sea petroleum reserves, but neither are really exploited to their full effect.
Svalbard, while being far from a business hub, does have some stuff going for it. It has at least one functioning coal mine (many are depleted). It also has an airport, a small tourism industry, and several company-run towns, which range in function from research areas to mines. It's also important to note that Svalbard does not have any significant petroleum reserves, and those existing ones are restricted due to environmental reasons. That being said, in 2011, Norway announced a 20 year plan to develop oil and gas resources on Svalbard.
Opportunities for M&A
Remember when I wrote the blog post on Western Sahara? One of the main exports from there, in addition to phosphates, is actually sand. Ladies and gentlemen, we've hit upon a recurring theme. According to Wikipedia, Jan Mayen has one — and only one — exploitable natural resource: Gravel. Currently, no company exists in Jan Mayen to exploit this wondrous resource, but you can be the first. What I'm envisioning is something along the lines of the super expensive water trend (like those ridiculously priced waters that are reverse-osmosis-volcanic-ash-filtered-sourced-from-Antarctica types), except for gravel. What I'm saying is that YOU could be the first producer of high end gravel, sourced directly from volcanic rock in the Arctic Circle. You'd be exiting at a ten figure valuation in no time.
Onto more realistic plans … Have you ever wanted to own a coal mine? How about a hotel? You can have both in Svalbard!
A combined Kayak and Tripadvisor search shows at least 10 hotels on Svalbard — one of which is a 4 star hotel from the Radisson chain. Why not buy all 10 and have a monopoly on Svalbard's tourism industry?
Your lucky tourists are going to need something to see, so how about you set up some shuttle services to one of the mines you own? Store Norske has a mine set up there that has an annual output of around 2 million tons. Their latest operating income figures come in at around $150M per year, and they have a pretty diverse company base. They aren't profitable, so maybe with some creative negotiating, you can pick them up cheap. And who doesn't want to own a company with polar bears as a logo?
Now, for the next edition's hint:
Let's warm up again. Part of the Pirates of the Caribbean movie was filmed on this Caribbean island which is named after a saint and still has Queen Elizabeth II as its head of state.
Until next time …
Ronen Cohen
Ronen is a Senior Associate in Strategy and Product Marketing at Intralinks where he helps shape the direction and marketing of Intralinks Dealspace and DealNexus for the M&A community. Prior to joining Intralinks, Ronen was a management and strategy consultant for several years. Ronen has also worked in the financial sector, specifically in the venture capital and private equity fields. He graduated from New York University's Stern School of Business with a dual degree in Economics and International Business, with a specialization in Entrepreneurship.