Managing Syndicated Loans: Efficiency in CRM and Book Building
This Intralinks Debtspace™ Knowledge Series is created to help you simplify the loan syndication process throughout the primary, secondary, & agency phases.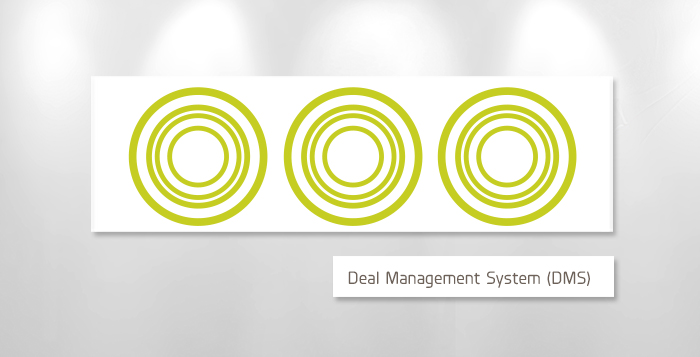 The Intralinks Debtspace™ Knowledge Series is a periodic post of topical articles authored by the Intralinks Debtspace team, created to help you accelerate and improve your loan syndication process throughout the primary, secondary, and agency phases. Installments will explore how to leverage Intralinks' end-to-end offering to support your full loan lifecycle. In this installment, Daniel McKenna, who helped drive the development of the Intralinks Debtspace Deal Management System (DMS), discusses market demand for more efficient collaboration tools around syndicated lending.
Grim News Gets Grimmer (on a Global Scale)
I hate to be the bearer of more bad news (in the first installment, my colleague reported that the U.S. syndicated loan market took a dive in March), but this month doesn't bode well for lenders, either. According to Dealogic's April report, "global corporate loan volumes declined by the largest 1Q year-on-year percentage since 1Q 2009 (41%)."
You can't control how the overall market performs. Good news is, you can control how well you execute on your own pipeline.
A Smarter, Quicker Way to Close Deals
Before joining the Intralinks Debt Capital Markets vertical, I worked on a Syndicate Desk where I was always looking for a better way to manage my pipeline. The goal was to execute more transactions in a fraction of the time, oftentimes, with the help of third-party SaaS platforms.
I joined Intralinks in 2012 to help drive the development of Deal Management System (DMS), Intralinks' customer relationship management (CRM) and book-building tool for its loan syndication platform. I was confident that the Intralinks team could deliver because their technologies had long been at the forefront of the loan market.
The DMS build-out came in response to the same customer pains that I experienced when working in banking. After evaluating the market, we found that existing solutions were too cumbersome with a lot of needless features, they were difficult to use, and they were only really being deployed after deal mandate.
Intralinks Debtspace for Deal Management
We set out to build a tool that was simple and effective, delivering only the essential functionality — including CRM, pipeline tracking, book building, and reporting. In addition, during DMS development, we worked tightly with Relationship Managers (RMs) to incorporate a pre-mandate workflow for pitch tracking and collaboration.
Keep in mind that DMS has the historical benefit of not being a first-mover. The initial release was brought to market just over two years ago, so the tool is lightweight. Feedback from RMs, Syndicate Desks, Originators, and Sales is that they benefit from:
Better insight into their pipeline, starting from the pitch phase
A smoother syndication and book-building process
Easy integration with Intralinks Virtual Data Rooms (VDRs)
I'd love to get your feedback, so feel free to shoot me an e-mail with any questions/suggestions at dmckenna@intralinks.com.