The Best Companies at M&A
We examined over 25,000 companies globally over a 20 year period. Here are insights from our M&A research into the strategies of top performing companies.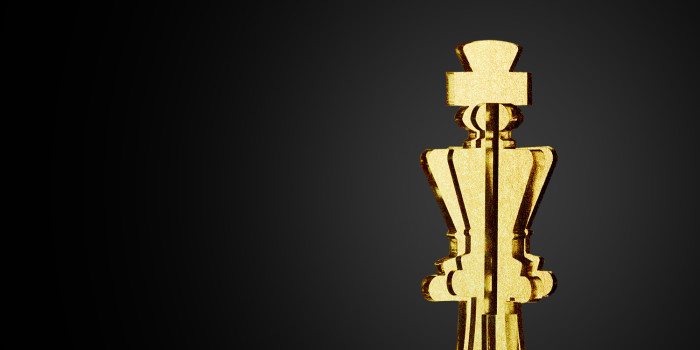 Last year, Intralinks and Cass Business School set out to answer a complex question: Which companies are the best at M&A and what do they have in common?
The conventional wisdom is that most M&A deals fail to generate shareholder value, but this is typically based on research findings that looked at the near-term returns from a single, often isolated transaction. We speculated that this was the wrong approach, and hypothesized that real value would be better measured by looking across a company's portfolio of transactions over a longer period of time. And sure enough, we have demonstrated that participating in M&A more frequently and engaging in certain activities does in fact generate superior shareholder returns.
Unprecedented Research Reveals Which M&A Activities Drive Shareholder Value
We examined over 25,000 companies globally over a 20 year period, which involved over 265,000 transactions. You can find the full results of the research — including insights into the strategies that top performing companies tend to employ — on Intralinks' website.
So, which companies are best at M&A? Perhaps surprisingly, we found that U.S. firms, despite the M&A market maturity, performed relatively weak in the results of the study, with 8% of the total number of M&A-active U.S. firms being identified as among the consistent highest performers (called Excellent Corporate Portfolio Managers, or ECPMs, in our study). This is in line with the global average, but lower than other advanced economies such as the U.K. (16%), Australia (13%), France (12%), Canada (11%) and Germany (9%), but much higher than Japan (3%).
Globally, companies in the Oil & Gas sector were found to have the highest percentage of firms identified as ECPMs, followed by the Telecommunications sector firms (see chart below).
The Top Performing Companies
So which companies made the list? A sample of the ECPM companies is listed below.
U.S.: Concho Resources, Ebay, EMC, Enterprise Products, Google, IHS, Kinder Morgan, Monsanto, Precision Castparts, Salesforce.Com, Targa Resources, Trimas, Vanguard Natural Resources
U.K.: Aberdeen Asset Management,  Advanced Computer Software Group, Capita,  Genus,  ICAP,  Intertek Group,  James Fisher & Sons,  NCC Group,  RPS Group,  Sage Group,  Synergy Health,  Telecity Group
Europe, Middle East & Africa excluding U.K.: Arkema (France),  Aros Quality Group (Sweden),  AURELIUS (Germany),  Burkhalter (Switzerland),  Econocom (Belgium),  Eurocash (Poland),  Eurofins Scientific (Luxembourg),  HEXPOL (Sweden), Jerónimo Martins (Portugal),  Kingspan (Ireland),  Seadrill (Norway),  Teva (Israel)  
Asia Pacific: Ancom Logistics (Malaysia),  Austin Engineering (Australia),  Corporate Travel Management (Australia),  Greencross (Australia),  Hinokiya Holdings (Japan), M2 group (Australia),  Maeda Kosen (Japan),  Rakuten (Japan),  Silver Lake Resources (Australia),
Americas excluding the U.S.: Alimentation Couche-Tard (Canada),  Amaya Gaming Group (Canada),  Black Diamond Group (Canada),  Constellation Software (Canada),  GoGold Resources (Canada), Mexichem (Mexico),  SECURE Energy Services (Canada),  TOTVS (Brazil),  Trinidad Drilling (Canada),  WSP Global (Canada)
To find out if your company is on the complete list of ECPMs, visit Intralinks' website.