Managing Syndicated Loans: A Buyer's Guide to Virtual Data Rooms
Before selecting a virtual data room provider for syndicated loan deals, carefully evaluate the solution. Here are a few guidelines to consider.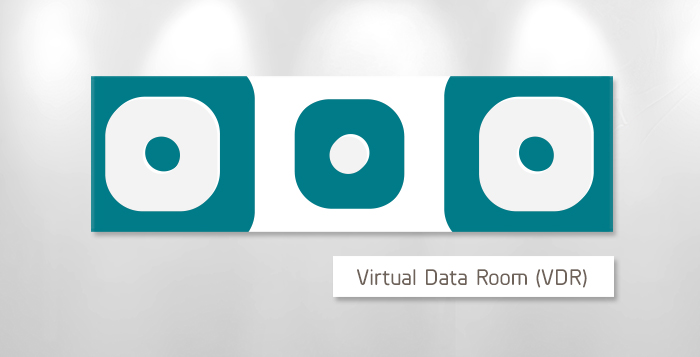 The Intralinks Debtspace™ Knowledge Series is a periodic post of topical articles authored by the Intralinks Debtspace team, created to help you accelerate and improve your loan syndication process throughout the primary, secondary, and agency phases. Installments will explore how to leverage Intralinks' end-to-end offering to support your full loan lifecycle. In this installment, Kylie Horner of the Intralinks Product Marketing team shows how the Virtual Data Room (VDR) is key to productive interaction with your investor community, and she drafts a blueprint for the ideal VDR.
When it comes to operational purchases in the syndicated loan space, a VDR for document distribution is often an afterthought. Considered to be an add-on to a loan platform suite, where customer relationship management (CRM) tools are key to winning a product evaluation, VDRs are seeing a decrease in focused R&D.
But if investor buy-in is key to your decision-making process, then it shouldn't be limited to CRM functionality alone. First and foremost, when selecting a potential provider, it is important that the solution demonstrates a commitment to usability — and that means having the latest productivity features in document sharing so that your investor community can easily and reliably access information.
Investor Adoption is Key
One investor I spoke with last month at Thomson Reuters LPC Middle Market Loan Conference in New York mentioned that he interfaces with three or four different VDRs daily — all of which have "varying bells and whistles" that either help or hinder his workflow. We drew out his ideal VDR scenario in the chart below. You can use the chart as a quick reference guide when selecting a best-of-breed VDR for syndicated loan deals.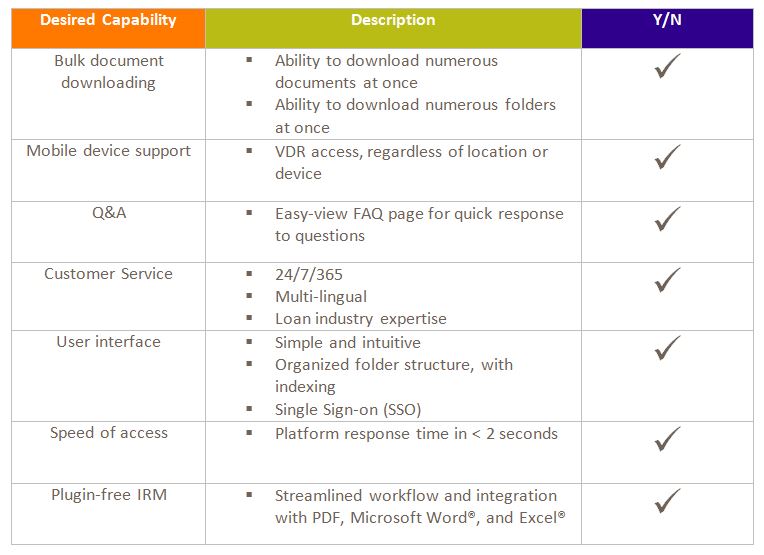 Selecting the Right Solution 
Speak with the buy side before making a purchase. In a recent survey of loan market professionals, 97% of buy side respondents list Intralinks as their first or second vendor of choice because of superior user interface and functionality.
Make sure file sharing is a primary area of focus. Intralinks pioneered the VDR in 1997; documents are in our DNA. As such, Intralinks Debtspace continues to provides forward-thinking document distribution tools as part of our unique syndicated lending suite.
Kylie Horner
Kylie Horner is an Associate in Strategy and Product Marketing at Intralinks. She is part of the team responsible for determining go-to-market strategies for the debt capital markets and alternative investment businesses. Prior to joining Intralinks, Kylie worked in marketing and communications at ACTIV Financial, a financial information technology firm. She graduated from the University of Colorado at Boulder with a degree in Journalism, and a specialization in global media.