Secure Document Sharing: Accelerating the Sales Cycle
With the help of a secure content collaboration solution, all document sharing processes related to the sales cycle can be streamlined and accelerated.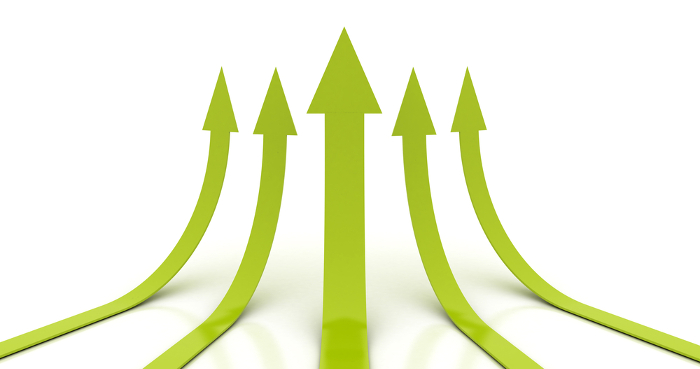 By Britany DiCicco and Elisabeth Holle

Let's state the obvious: Deals are important for business. The harsh reality: Without a consistent pipeline of opportunity, organizations can fail.

The sales force is critical to the business lifecycle, and they have a lot on their plate, but sales teams can accelerate their processes, and likewise, the sales cycle.

Areas for Improvement

In addition to selling a product or solution, individuals in sales are tasked with managing critical material that needs to be securely accessed, shared, and collaborated on during the sales cycle, and need to have instant access to the latest proposals, marketing materials, product specifications, and pricing information to make on-the-spot decisions and recommendations. With various documents being worked on by multiple team members spanning across the organization and potentially, other locations, an easy deal to close in reality may take longer than expected to execute — due to hold ups in various processes and difficulty finding or accessing the right information.

Speeding Up Sales Processes

Ultimately, to accelerate the sales cycle, sales teams need a mechanism and solution for getting the right information, fast.

As we shared above, there are numerous documents that need to be collaborated on by various team members throughout the organization. While sales representatives are on calls or traveling to different meeting locations, other internal teams are simultaneously updating information and producing new sales tools. Sales teams need to be alerted about any updates to collateral they use and likewise, should be able to access the content instantly, from any location. Sending these updates through e-mail is not always the best medium. Documents may become lost or buried amongst the high volume of e-mails from clients, managers, and internal teams. If a client asks for a certain document, sales teams should avoid digging through old e-mails and non-updated systems to find it. Being able to instantly find and pull up the document on their mobile device, tablet, or from a secure desktop application is much more efficient, and extremely valuable.

To access and securely share documents quickly, sales teams need a single repository where they, along with their colleagues, can achieve any given initiative. In a single platform, internal teams from marketing, legal, and client services can collaborate on a RFP, for example, while maintaining version control, being notified about updates, and making sure that this sensitive content is permissioned to only the right, relevant people.

As sales representatives are frequently on-the-go and may not always have internet access, they should have access to their content on any device, from any location. Whether on a train or a plane, or during a client meeting, sales individuals should be able to access all relevant content from any device — period. And yes, with the right enterprise collaboration solution, this is possible.

Solution: Secure Sharing the Right Way

With the help of a secure content collaboration solution, all documents related to the sales cycle can be securely shared, instantly accessed, and collaborated on by all colleagues involved in the process. With such a solution, the sales team can have confidence that the sales cycle will run smoothly and that the most efficient processes are in place — thus, accelerating the sales cycle. To learn more about secure content collaboration or see how our solution can help, check out Intralinks VIA.
Britany DiCicco
Britany DiCicco supports the enterprise product marketing team at Intralinks focusing on market analysis, positioning, messaging and go-to-market initiatives. Britany's previous experience at Intralinks included analyst relations, competitive intelligence, and marketing. She graduated from Northeastern University with a degree in Economics.