Industry Analysts Nominate Intralinks VIA® a Leader in Product, Innovation, and Overall Strength for Secure Information Sharing
Intralinks is pleased to be called a leader by the data security analyst firm KuppingerCole in its 2015, Leadership Compass for Secure Information Sharing.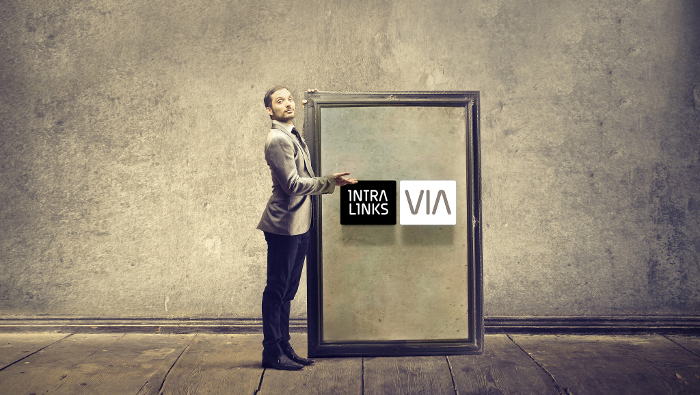 In
survey after survey
, security always comes to the top of the list of concerns for companies selecting an enterprise collaboration and secure file sharing solution.
For this reason, we're especially pleased to be singled out as a Leader by the information security analyst firm KuppingerCole in its new report, Leadership Compass for Secure Information Sharing.
With a growing need for organizations to share information both internally and externally, file sharing and collaboration solutions help improve efficiency, productivity, security, and resources. To fully support business processes, these solutions must adhere to an organization's cybersecurity requirements worldwide to prevent data breaches and loss of intellectual property.
On July 22, KuppingerCole, a leading Europe-based analyst company, released its 2015 Leadership Compass report analyzing a wide range of security and cloud-based file sharing solutions. For the report, KuppingerCole evaluated specific vendors and rated their solutions based on strengths in five categories: security, functionality, integration, interoperability, and usability. These categories are important for evaluating secure information sharing; considering that "lack of excellence in any or all of these areas will lead to inevitable identity and security breakdowns and weak infrastructure," states KuppingerCole in its Leadership Compass for Secure Information Sharing report.
Only nineteen vendors made the cut and have been included in KuppingerCole's report. We're pleased to have been named a "Leader" in product, innovation, and overall strength. As a leader in the secure enterprise collaboration market, it is especially rewarding to be called out for our strong focus on information rights management and encryption.
Organizations committed to using information management solutions to mitigate their company's risk are able to take a multi-layered approach to secure file sharing that includes one or more of the following: information rights management (IRM), customer managed encryption keys (CMK), and distributed content nodes (DCN). Our secure enterprise collaboration and file sharing solution, Intralinks VIA®, is designed to make information sharing safe and easy across the enterprise, while providing the document controls and management capabilities that are necessary for complying with stringent security policies and regulations.
Thank you to KuppingerCole for including Intralinks as a leader in its Leadership Compass for Secure Information Sharing. To get a complimentary copy of KuppingerCole's full report, click here.
KuppingerCole Source:
KuppingerCole, Leadership Compass for Secure Information Sharing, 2015, August 2015, 72014
Ian Bruce
Ian Bruce is the VP of Corporate Communications at Intralinks. He has 20 years of international marketing experience across software, hardware, consulting, and financial services at both VC-backed start-ups and large multinationals. Prior to joining Intralinks, Ian held various marketing and communications roles at Avid Technology, HP, Novell, Systinet, and CSC.