Secure Technology for Clinical Trials
What type of technologies are used in the clinical research industry? Here are a list of secure solutions that are HIPAA or FDA CFR Part 11 compliant.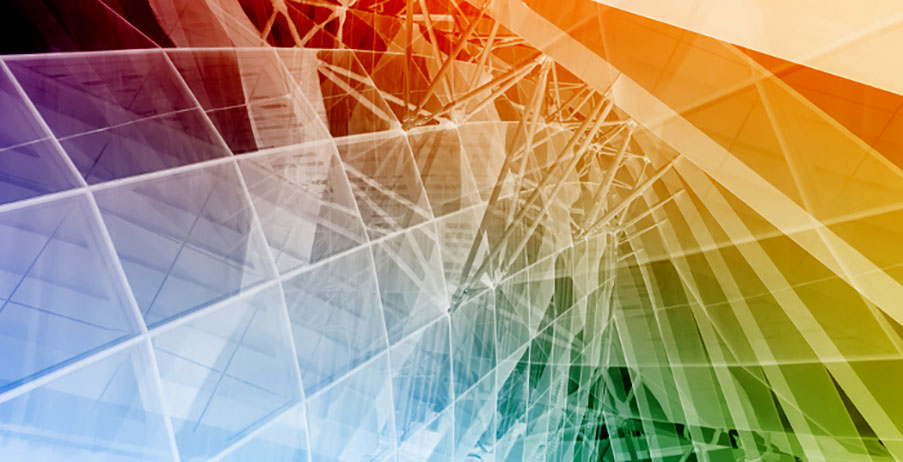 After being asked by a blog follower what type of technologies are used in the clinical research industry, I began to look back at my research clinic startup days in 2005. With an off-the-shelf program called "My Mail List" that I purchased from Staples to keep track of patient contact information, I guess it's safe to say I had a rough start. Always having the philosophy of bootstrapping, and finding bare minimum solutions to get the job done doesn't usually guarantee Health Insurance Portability and Accountability Act (HIPAA) or FDA CFR Part 11 compliance. Fast forward to present day 2015 and plenty of free and inexpensive solutions are now available.

The following that I'll describe are must have and easy to use technologies that anyone at either a clinical research site, site management organization, or contract research organization can start using right away with little to no previous experience. In addition, I will highlight some features of present day electronic data capture (EDC) systems out there in this blog. However, I will have a separate blog post on just this topic at a future time.

Secure and Compliant Technology 

In order to manage study payments a solid accounting protocol should be used — including account receivables and payables as well as cash flow and revenue projections. Programs that fit the bill for me are QuickBooks, Microsoft Excel (the standard for negotiating contracts and accounts), and Google Calendar (in order to schedule and keep track of study visits). Please note that none of these tools are FDA CFR Part 11 certified, much less HIPAA compliant, but to use them internally and with de-identified subject information is a good place to start.

To get to the more sophisticated and custom made technologies tailored specifically for this industry, I personally use Intralinks VIA® to manage protocols and store source documents and patient medical histories (and essentially any documents I might need for the management of my multiple clinics). A great feature of the tool is the ability to scan documents and place them on a secure HIPAA-compliant online server that can be accessed by those who you deem appropriate. I store my study participant contact information on Intralinks VIA because it is HIPAA compliant and also complies with Sponsors' disaster readiness protocols (i.e. what to do if all of your physical records are destroyed in a fire or flood). Also it has the feature to be accessible to your team, including from mobile devices, which makes it an excellent collaboration tool while keeping compliant with FDA regulations; specifically CFR Part 11 regarding electronic records and signatures as well as other industry standards.

Having collaborative workspaces where you can create separate folders based on tasks or protocols and grant access to these folders to only those who should specifically see the information is one of my favorite features of Intralinks VIA. For example, let's say you are working on the startup regulatory documents for a new study. You can upload all the templates such as 1572 and financial disclosure forms, have the appropriate individuals download and print them, obtain the necessary signatures and then re-upload them to the workspace. Here is where it gets interesting. Instead of scanning or faxing these documents to your monitor, you can now grant recipients access to this folder and whether they will be able to view, download, edit, re-upload (with version control), print or comment on its contents without seeing any of the other workspace folders you might have (say other studies or budgets, etc.). The workspace also gives you an incredible amount of control as to who sees what, who downloaded which document or edited a document, etc.

Long gone are the days of the 'oops' moment when you realize the wrong file just left your email outbox or when a monitor claims he/she never received a document from you — the workspace will track the exact date and time that a folder was accessed. As we are entering the era of remote monitoring, this technology will be pivotal to the success of running any study protocol, especially the ability to control document access such that patient information can be shared without needing redaction or de-identification … but that's for another blog post.

One more technology that many research clinics have already become accustomed to are web-based interactive web response systems (IWRS) systems that allow individuals at research sites to register study participants into a trial by giving them a de-identified and unique study number. Other IWRS features include: the ability to assign double blinded or open label investigational product to study participants at their study visits, change participants' IP dose, or withdraw participants from a study.

Similar to IWRS, EDC systems have been used in this industry since I started in 2005. Sponsors previously utilized paper-based case report forms (CRF) where the data from the source document would be transferred over to these forms in order for the Sponsor to collect, analyze and present the data to the FDA during their submissions. In a rather laborious, inefficient process, monitors would literally rip the carbon copy pink CRFs and FedEx them to the Sponsor for review while keeping the original copy onsite for the clinic. These days, the source data verification is done electronically with algorithms issuing queries for values that are outside of the normal ranges while monitors issue queries remotely that require human reasoning.

Just as the shift from paper based to electronic CRF's occurred in the mid 2000's, I believe we are seeing a new revolution in the shift from physical workspaces to electronic workspaces, and Intralinks is at the forefront of this movement. My blog today is a general overview of just some of the technologies that exist in the clinical research industry, namely storing study documents, collaborating in virtual workspaces, EDC systems, IWRS systems, and essential bare-bones bookkeeping and calendar tools. I look forward to writing about each one of these in greater detail in my upcoming articles.
Dan Sfera
Dan Sfera is the CEO and President of The Clinical Trials Guru, LLC and DSCS Sweat Equity & Investments, LLC. Through these two companies Dan assists Sponsors and CRO's with Site Selection, Research Staff Training, Recruitment, Contract and Budget Negotiations and Business Development. Dan is also owner, partner and advisor for dozens of clinical research sites across the United States as well as Internationally. With a focus on marketing, finance and operations, he and his team have helped successfully launch many research organizations in the past 10 years.