Hack on! Intralinks to Sponsor HackDartmouth II
As a company that prides itself on secure collaboration, Intralinks is thrilled to sponsor the 2015 HackDartmouth II hackathon event.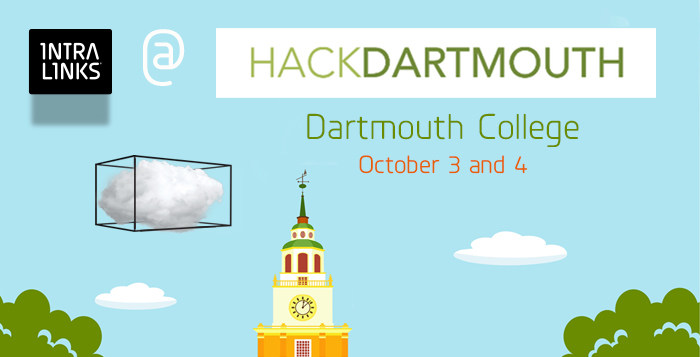 It's that time of year again — time for all the tech-loving students to put their coding skills to the ultimate test in one of the leading hackathon events — HackDartmouth. And this year, promises to be "bigger, badder, and rad-er" than the previous year! Are you ready?!
From October 3-4, 2015, Dartmouth College will sponsor its innovative hackathon event, HackDartmouth, which brings together hundreds of students from all over the United States to collaborate for 24 hours and develop ground-breaking projects and ideas.
As a company that prides itself on secure collaboration, Intralinks is thrilled to sponsor the 2015 HackDartmouth II event alongside other sponsors including Microsoft, Facebook, Google and more. Our team will be there front and center overseeing students during their hack sessions, offering mentorship and providing technical expertise throughout the two-day event. We'll also have a booth setup for students to stop by and learn about our career and internship opportunities. Any student competitors who come by our booth at HackDartmouth can enter for a chance to win a quadcopter drone.
Dartmouth held its first-ever hackathon last spring, which turned out to be a huge success. Continuing the tradition, students are gearing up for some friendly competition and lots of time-crunched coding this time around. Both undergraduate and graduate students from all over the United States will rack their brains to develop a cutting-edge project of their own, such as a website or app — from scratch, in only 24 hours. A panel of judges made up of Dartmouth professors and corporate professionals in the industry will award winners based on design, creativity, usage, technology, and community impact — how the hack will positively affect people's lives.
Can't wait until day one? Check out some of the projects from last year on HackDartmouth's website to hold you over. Filled with food, fun, prizes and shared learning — this will surely be a hackathon event you won't want to miss.
Best of luck to all of the competitors! Keep reading our blog and follow us on Twitter for highlights of the competition. And don't forget to mark your calendars for October 3-4, 2015, and hack on!
Meagan Parrish
Meagan Parrish is the Senior Manager of Social Media at Intralinks. She is responsible for social media strategy development and the communications for Intralinks' online communities. Meagan has been creating social media strategies for a variety of companies across verticals for the past several years. She holds Bachelor degrees in Marketing and Finance, with a minor in English Literature.