Avoiding Headlines and Fines: Best Practices in an Age of AML and BSA
Compliance with regulations that include Title III of the Patriot Act, the Money Laundering Control Act and the Bank Secrecy Act depend on: communication.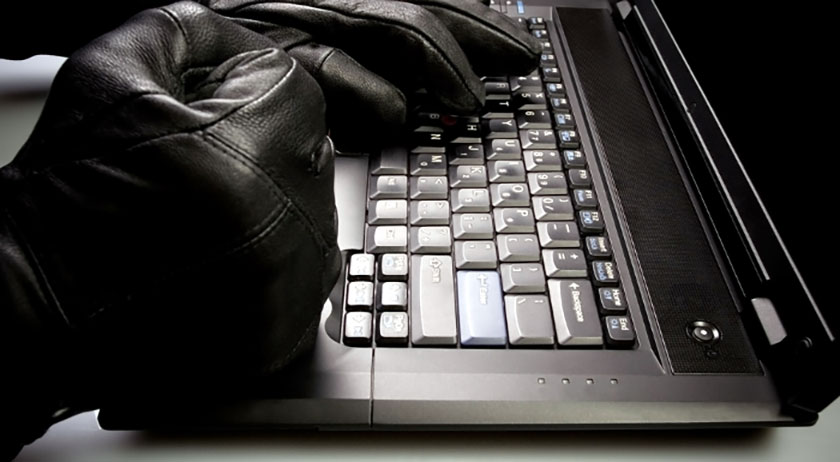 The sophistication and complexity of money-laundering has escalated in recent years — creating a global footprint that extends to every corner of the Earth. Terrorism, the drug trade and other illicit activities are big businesses that rely on the ability to move money around the world to finance their illegal enterprises. Technology has enhanced their ability to operate remotely, often without detection. In response, the past 15-20 years have seen a proliferation of enforcement agencies and more aggressive investigations of financial crimes within the international community.

The catalyst for enforcement is a trigger — an alert that indicates a pattern of illegal or at least questionable behavior. Once the alarm has sounded, it is imperative for the affected banks and Financial Intelligence Units (FIUs) to be able to efficiently gather information to support an investigation. The depth of information can be daunting, and the timeframes relentless. To be successful in their war against financial crimes, all of the agencies must have trustworthy tools to manage the collaboration and communication necessary to build a case against a terrorist organization, drug cartel or other illegal enterprise.

Once an investigation has begun, communication among investigators within financial institutions and external agencies is critical: it must be comprehensive and highly secure. The sensitivity of the information they are dealing with requires the utmost care in sharing data. Secure collaboration and communication among the international financial crimes investigators is the key to making these entities successful in their missions.

To say there is a lot at stake is an understatement. In addition to the fines that may be imposed, the negative ramifications of a financial crimes investigation impact a firm's global reputation, which affects stock value, retention of current customers and future business. The need to resolve financial investigations quickly and completely is paramount, as institutions seek to satisfy the intense information requirements, prevent their firm from becoming front page news, and minimize or otherwise avoid paying astronomical fines.

The need for coordinated communication has become greater now that The Financial Crimes Enforcement Network (FinCEN) has filed a notice of proposed rulemaking to prescribe minimum standards for anti-money laundering (AML) programs to be established by certain investment advisers and to require them to report suspicious activity to FinCEN pursuant to the Bank Secrecy Act (BSA). FinCEN Director Jennifer Shasky Calvery was quoted in the announcement of the proposal: "Investment advisers are on the front lines of a multi-trillion dollar sector of our financial system. If a client is trying to move or stash dirty money, we need investment advisers to be vigilant in protecting the integrity of their sector."

Communication can be used as a weapon to prevent financial crimes from occurring, as well as in investigating a situation once a crime is suspected. Here are some tips for using communication to prevent and combat financial crimes:
Know your stakeholders. Have a clear picture of your organization, so your investigation team knows who to go to, to gather the specific information necessary to support the investigation. Identifying the players and sources of information before there is an incident will make the investigation easier and faster after an incident has occurred. Set up regular lines of communication with these stakeholders, to create relationships that will accelerate investigation and resolution.
Enforce workflows that create transparency. Maintain tight controls within your bank or financial institution to prevent money-laundering from occurring — essentially, create a transparent environment where funds whose source or destinations are unaccounted for will immediately send up a "red flag."
Use technology to accelerate investigations, secure communication and create clean audit trails. FinCEN's self-described motto is "follow the money" — it is much easier to follow the money trails using technology that provides hard data and can scale as needed. Technology that facilitates secure data-gathering, internal and external collaboration, while providing clear, auditable trails is necessary in an age where terrorists, drug traffickers and cyber criminals themselves use sophisticated technology to perpetrate their crimes.
Use technology to share information and facilitate timely reporting. The Egmont Group of FIUs was established in 1995 to combat financial crimes within the global financial system. To be successful, this international group of FIUs must share information in a coordinated way, to stop criminals from being able to change their base of operations in response to investigations. Operating as a cohesive unit requires the ability to share information in real-time in a highly secure environment. Technology that enables all members to be informed simultaneously greatly increases the effectiveness of the group as a whole. Further, the ability to report on investigative progress enables individual FIUs to be compliant with local, federal and international regulations.

As bankers (and perhaps soon, investment advisors), compliance with regulations that include Title III of the Patriot Act (2001), the Money Laundering Control Act of 1986 and the Bank Secrecy Act of 1970 depend on one thing: communication. This is the key to maintaining the integrity of the international financial system while keeping your firm out of the headlines that accompany financial fraud, avoiding fines and penalties and preventing erosion of customer trust.
Mark Kalen
Mark Kalen is worldwide director of product strategy and marketing for financial services at Intralinks. Mark received his MBA from Boston University and has worked over 15 years in financial services as executive and consultant specializing serving in a variety of roles including Sr. Director Risk and Compliance, VP Operations, and VP Product. His experience includes tenure at JP Morgan, Deloitte & Touche, State Street Bank, Wolters Kluwer, and Fidelity Investments.