On Fifth Anniversary Intralinks DealNexus Celebrates with 50% Increase in Year-Over-Year Deal Volume
Online deal sourcing platform, Intralinks Dealnexus, recently celebrated its five year anniversary and eclipsed the 7,000 firms and 13,000 members marks.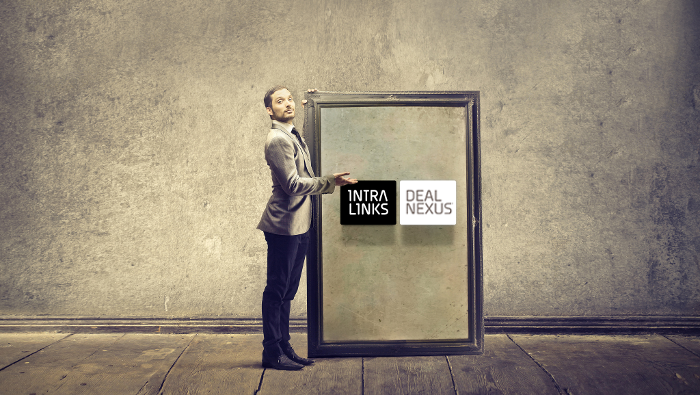 On Thursday, October 15, I had the honor and pleasure of celebrating a milestone that, only a few years ago, seemed a distant pipe dream: The five year anniversary launch of Intralinks Dealnexus®.
The timing of our Intralinks Dealnexus five year anniversary celebration event could not have been better, with the Intralinks Dealnexus network recently eclipsing the 7,000 firms and 13,000 members marks a couple of weeks earlier. And as we announced last week, year-over-year deal volume on the Intralinks Dealnexus platform is up more than 50% in H1 2015 versus the same period last year. Furthermore, over 500 live, actionable M&A opportunities are being taken to market on Intralinks Dealnexus every month.
Joining us in the revelry were 70 of our Intralinks Dealnexus members, the majority of whom were early adopters dating back to 2010, and instrumental in propelling Intralinks Dealnexus from a young startup to its status today as the world's largest global online deal sourcing network for M&A professionals.
The setting for the celebration was the entire lower level of New York City's fashionable and fun Vermillion restaurant. With the walls and mood lighting decked out in Intralinks Dealnexus regalia, the DJ spinning a melodic medley of deal-inducing discussion, passed hors d'oeuvres, and some outstanding raffle prizes, the ambiance was perfect for reflection, celebration and, above all else, recognition. Check out our photos of the event here.
By recognition, however, I am in no way referring to the Intralinks Dealnexus team — though, truth be told, they too merit a round of applause for the passion, energy, and commitment that they bring to their jobs each and every day. Who I am referring to is our clients, our members, and our champions. For, at the end of the day, Intralinks Dealnexus is a community. And, by definition, a community cannot exist without people who willingly identify as, partake in, and take pride in, said community. So, in that most real of regards, last night was about our members, their support of our vision, and their trust in Intralinks. It was about saying thank you.
Along that vein, in addition to raffling off an Apple iWatch, a Hoverboard, and a Parrot AR Drone, we also presented two of our longest-running and most active members with Intralinks Dealnexus Dealmaker Awards. The Dealmaker Award recognizes excellence in online deal sourcing, as well as dealmaking success in doing so. Both winners — one from the sell-side, the other from the buy-side — have recently closed a deal which was facilitated by Intralinks Dealnexus. Both are also avid fans of the platform and the team, and have, over the years, become more like partners to us than merely customers. The awards went to:
Buy-Side Award: Rob Hagerty, Associate of Farragut Capital Partners, was recognized with our buy-side award for a mezzanine and growth capital investment in a niche manufacturer and distributor of Mexican cooking sauces and canned goods. Rob Hagerty sourced the opportunity through Intralinks Dealnexus in late July of 2015, and closed on it a mere two months later, in September 2015.
In the end, the five-year anniversary celebration was a smash hit, exceeding even our own inflated expectations. Already, more in-person events are in the works for next year and beyond, as Intralinks Dealnexus expands from a pure online community, to a physical one as well. I look forward to sharing more information on that program as it becomes available.
In the interim, I can share my personal favorite part of the evening. At one point, a corporate development professional asked me: "Do you feel sentimental about hitting five years of Intralinks Dealnexus?" Having not really thought about that at all, I hesitated for a moment before the answer became abundantly clear: "Not at all", I replied. "This is a great and important milestone, yes, but there is still a lot to do. Ask me again in five years."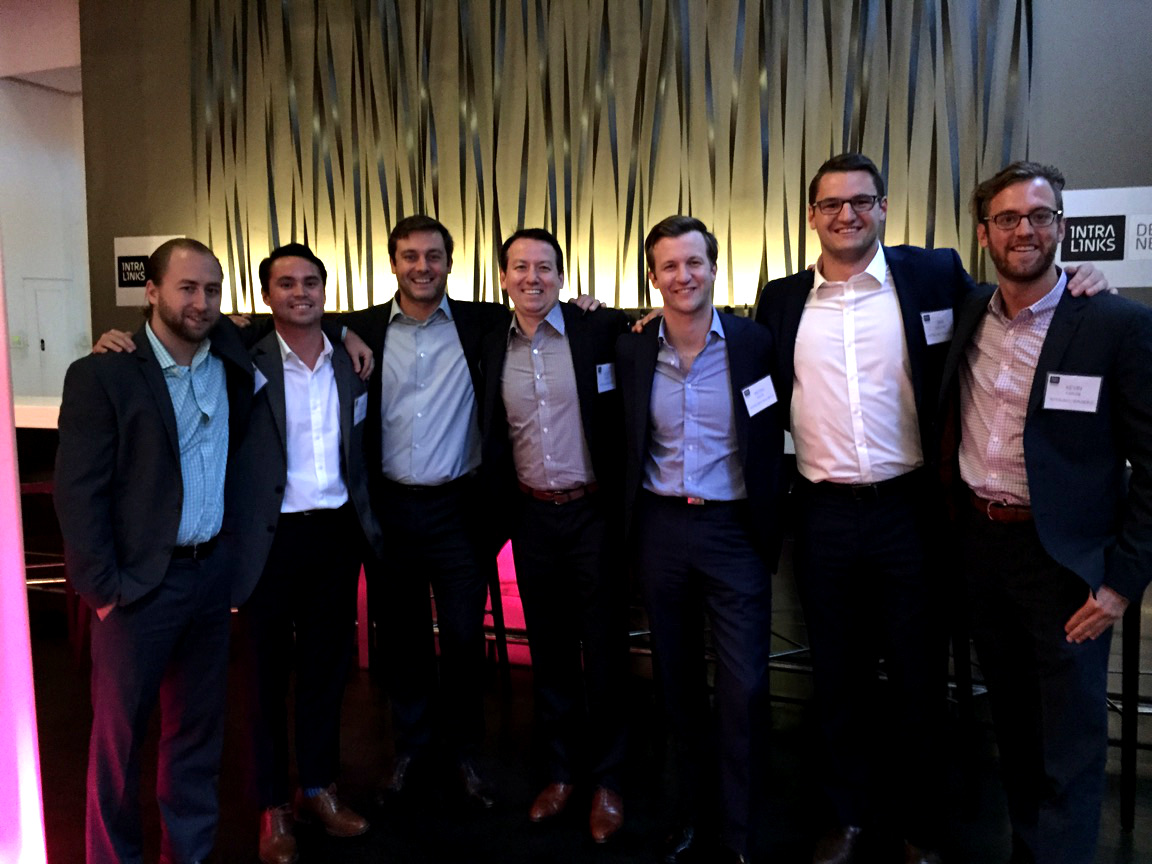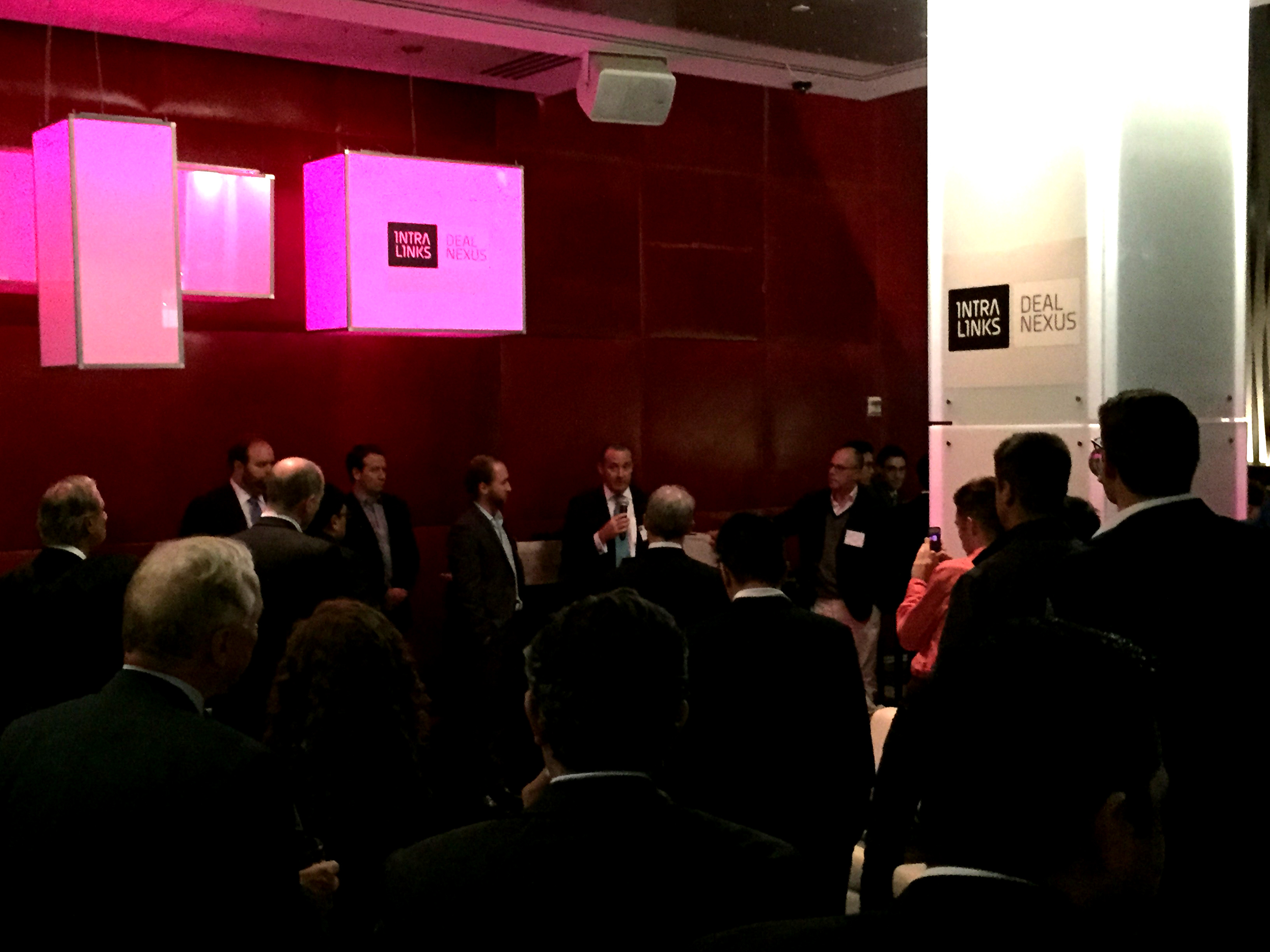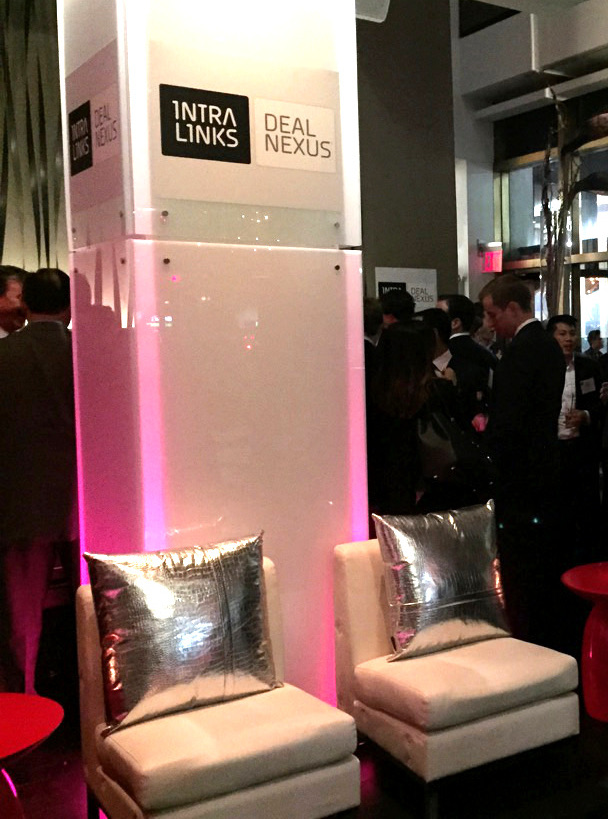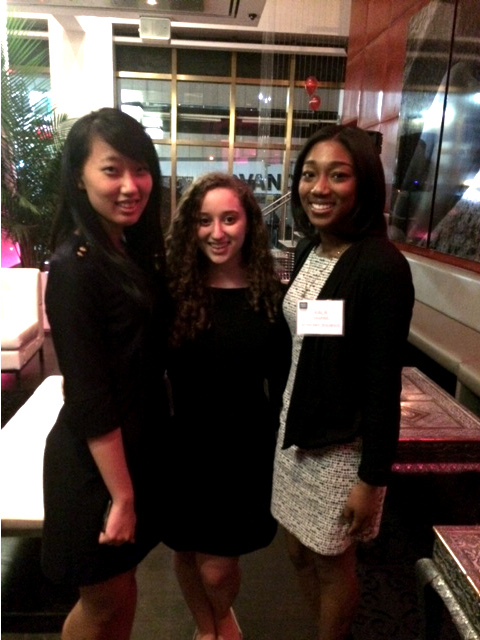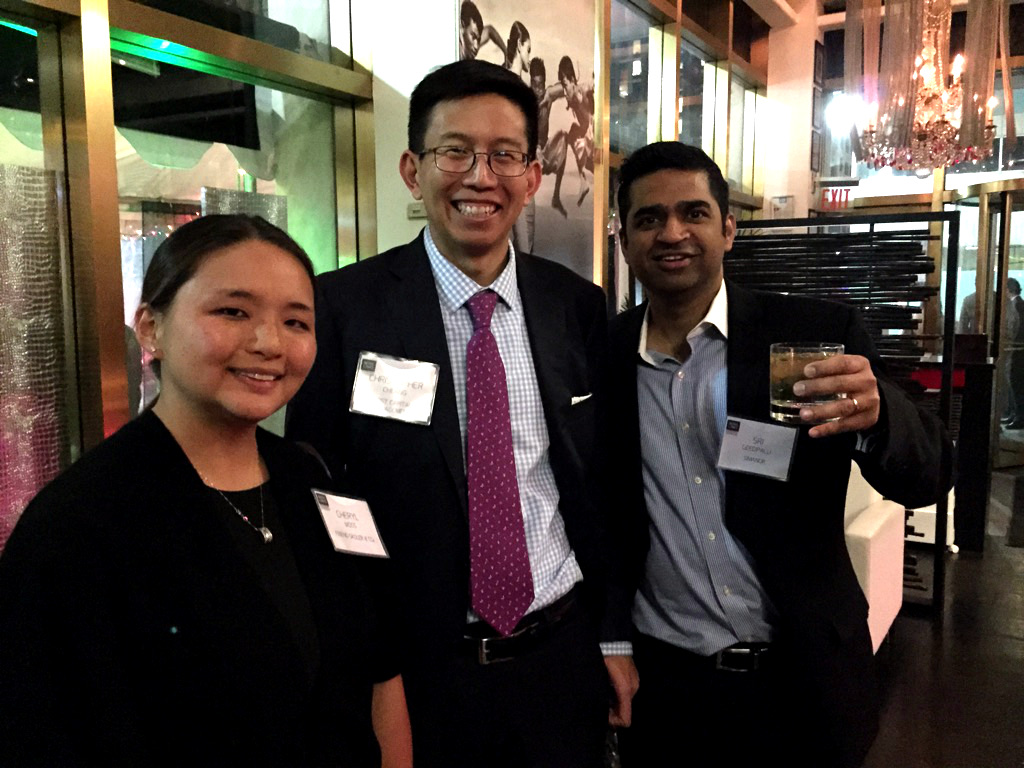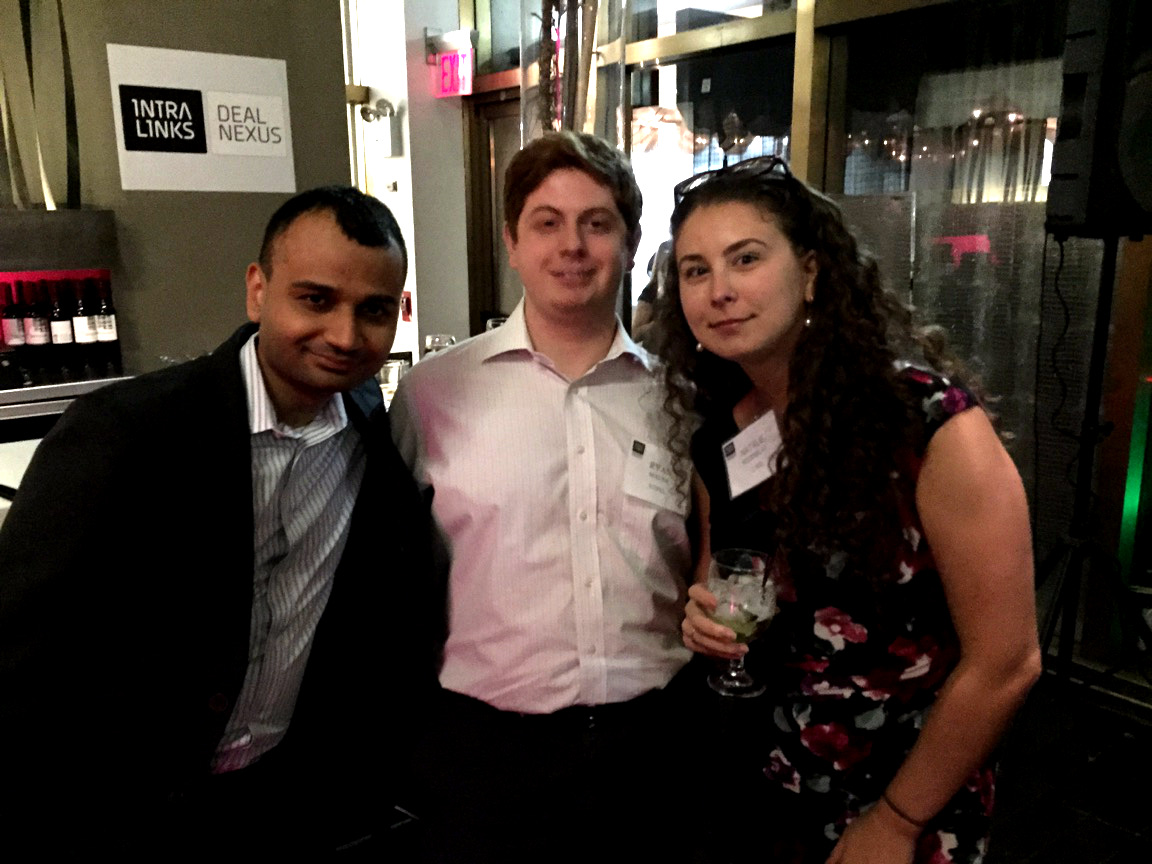 Tony Hill
Tony Hill is the Director of Intralinks Dealnexus. Prior to its acquisition by Intralinks in early 2013 along with MergerID, Tony was the CEO and co-founder of PE-Nexus, the leading private market network for mergers & acquisitions professionals. The two platforms have been combined to form the largest global deal marketplace and professional network for qualified M&A professionals.