Globally, M&A Deal Leaks Are at A Six-Year Low
Research by Intralinks and the Cass Business School found that in 2014 the percentage of leaked M&A deals fell to its lowest level in six years.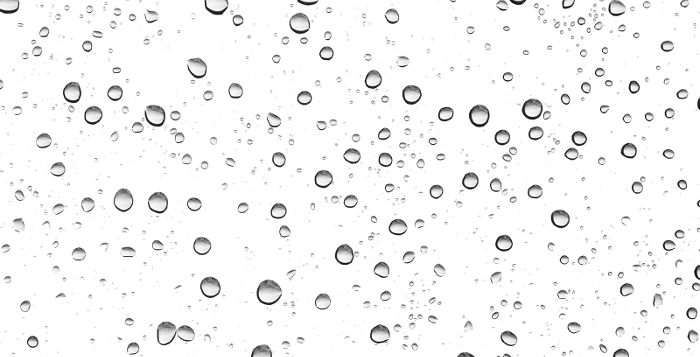 As the old saying goes, "A small leak can sink a great ship." However in terms of M&A, globally, there appears to be a declining trend in the percentage of leaked deals over the past six years.

A new study that examined 4,475 M&A transactions from 2009 through 2014 for evidence of information leakage about the deals prior to their public announcement, reveals that dealmakers are in fact leaking less deals.

Commissioned by Intralinks and conducted by the M&A Research Centre at City University London's Cass Business School, "The Intralinks M&A Leaks Report" found that in 2014 the percentage of leaked M&A deals fell to its lowest level in six years. Intralinks and Cass Business School believe this trend is due to stronger regulatory enforcement, tighter internal governance, and the increased risks to the transaction when leaking a deal.

With regulators clamping down on market abuse, the Intralinks M&A Leaks Report sheds light on the risk and rewards associated with leaking a deal and how global regulatory enforcement is impacting the incidence of deal leaks. You can download the full report on Intralinks' website. Here are the key findings from the research:
Deal leaks have decreased: Deal leaks fell globally to a six-year low in 2014. Six percent of all deals in 2014 involved a leak prior to public announcement, compared to 8.8 percent in 2013, and an average of 7.4 percent over the six-year period.
Historically, EMEA leads all other regions in leaked deals: Deals in Europe, the Middle East and Africa (EMEA) showed the highest six-year average percentage of leaked deals at 9.2%, whereas North American deals showed the lowest six-year average percentage of leaks at 6.3%. However, in 2014 deal leaks in EMEA fell to their lowest percentage for the period, at 3.8%, and EMEA had the lowest percentage of deal leaks of the four global regions. View our infographic below for highlights.
The top three leakiest locations are Hong Kong, India and the U.K.: Looking at countries with active M&A markets, a geographical breakdown for the average percentage of deal leaks over the entire six-year period showed the top three locations for leaked deals were Hong Kong (18.6 percent), India (15.2 percent) and the U.K. (14.1 percent). Australia had the lowest average percentage of deal leaks over the period, at 3.5%, while the U.S., at 6.6%, had the median percentage of leaked deals.
Leaked deals that close have higher takeover premiums: Over the entire time period, the median takeover premium for targets in completed leaked deals was 51.2% compared to 29.2% for non-leaked deals, a difference of 22 percentage points. This may be due to leaked deals having a higher tendency of attracting rival bids. Over the same time period, 7.3% of leaked deals attracted a rival bid compared to 6.1% of non-leaked deals.
Except in North America, leaked deals have a longer time to completion, sometimes significantly so: Leaking a deal appears to significantly increase the period between announcement and completion or closing of the deal. Globally, on average, the median time between announcement and completion increased by six days in the case of a deal leak. In EMEA, the difference was 30 days. Aside from the potential reputational damage for parties involved in a deal leak, leaking a deal may result in increased scrutiny from the media and unwanted attention from regulators; all of which can cause completion times to be extended and thereby increase the risks to the transaction.

As the research details, sellers and their advisers are taking the issue of pre-announcement deal confidentiality much more seriously. Regulatory enforcement and internal governance are having a noticeable effect on the number of leaked deals in our opinion. The years following the global financial crisis have seen a significant rise in enforcement actions and fines for market abuse, with the average size of a fine in major economies such as the U.S. and Europe increasing by 18 times over the past five years. There has also been a growing focus on penalising individuals and executives as opposed to simply fining firms. For example, the U.K.'s Financial Conduct Authority (FCA) announced a new accountability regime earlier this year, and in the U.S., the Securities and Exchange Commission (SEC) announced a 7% increase in the total number of enforcement actions in the fiscal year 2015 compared to 2014.  

In the future, we may see regulators shift towards a greater use of data and quantitative analytics to uncover market abuse and criminal activity such as insider trading. Irregular share price activity is now easier to detect and investigate. As regulators get more sophisticated in the way they use technology, we expect deal leaks to continue to drop.

One of the co-authors of this research, Professor Scott Moeller, director of the M&A Research Centre at Cass Business School, concluded: "Various market abuse scandals have caused reputational damage and resulted in significant corporate fines and even convictions of individuals over the last few years. Combined with an increasing regulatory enforcement environment, the risks associated with leaking a deal now far outweigh the perceived benefits."

Will deal leaking become a thing of the past? Share what you think of the study in the comments below and check out our infographic for data highlights. To get your copy of the research entitled, "The Intralinks M&A Leaks Report" click here.




Embed this Infographic On Your Site