D'oh! Human Error/Careless Sharing Still a Top Cause of Data Breaches
While many assume the top causes of data breaches can be attributed to cyber thieves, the leading causes are actually due to "miscellaneous errors."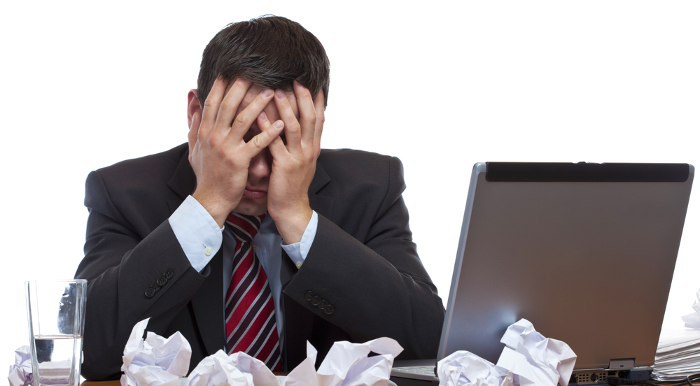 Over the years, the annual Verizon Data Breach Investigation Report (DBIR) has become an authoritative source of information on the root causes of data breaches. The 2015 report had 70 contributing organizations that were involved in investigating almost 80,000 security incidents and more than 2,100 confirmed breaches. For people and companies that want to understand how breaches happen and what can be done to prevent future incidents, the information from this report can be extremely helpful.

Starting with the production of the 2003 DBIR, the report authors have been categorizing the majority of incidents into a select group of attack patterns. Ninety-six percent of the data analyzed for the 2015 DBIR fell into the categories shown in the chart below.

[caption id="attachment_3667" align="alignnone" width="683"]
Source: Verizon 2015 Data Breach Investigations Report[/caption]

While many people assume the top causes of data breaches can be attributed to cyber thieves, Verizon has shown the leading cause to be "miscellaneous errors." Just simple mistakes, the kind anyone can make.

Looking further into what kind of mistakes led to the reported security incidents, Verizon further broke them down as follows.

[caption id="attachment_3670" align="alignnone" width="545"]
Source: Verizon 2015 Data Breach Investigations Report[/caption]

Three of the top four sub-categories on the previous chart can often be attributed to user behavior. In very technical terms, Verizon explains what this means:
"D'oh": Sensitive information reaching incorrect recipients (30% of incidents)
"My bad!": Publishing nonpublic data to public web servers (17% of incidents)
"Oops!": Insecure disposal of personal and medical data (12% of incidents)

So if we read this right, one of the main reasons for security incidents that lead to confirmed data breaches is that people accidently send sensitive information to the wrong recipients. D'oh!

Protecting Data from Human Error

Human error, careless sharing, and inadequate security around sensitive information continues to cause a majority of leaks. Enabling users to readily share information, either through email or consumer-grade file sync and share services will only enable the D'oh factor.

If security is embedded at the document level from the outset and stored on a secure collaboration platform, only authorized individuals would have access to these files with set restrictions from the document owner. Technology like Information Rights Management (IRM) protects sensitive information by embedding encryption and user permissions directly into the file containing the information. This is different from most other security technologies that build protections around sensitive files. If information is 'accidentally' shared with the wrong party, access to the data could be revoked at any point by the document owner, and the information would be safe. Organizations can be spared the embarrassing (but legally mandated) notifications and other costs of cleaning up from a serious data breach if they put the proper security measures, processes, and technologies in place now.
Daren Glenister
Daren Glenister is the Field CTO for Intralinks. In his role, he acts as a customer advocate, working with enterprise organizations to evangelize data collaboration solutions and translate customer business challenges into product requirements, helping to steer Intralinks' product road map and the evolving secure collaboration market. Daren brings over 20 years of industry experience and leadership in security, compliance, secure collaboration and enterprise software having worked with many of the Fortune 1000 companies helping to turn business challenges into real world solutions.