4 Impressive Stats about the Importance of Brand Value
Understanding the value of your brand, and how it impacts your business, is essential. Here are four impressive stats about brand value to keep in mind.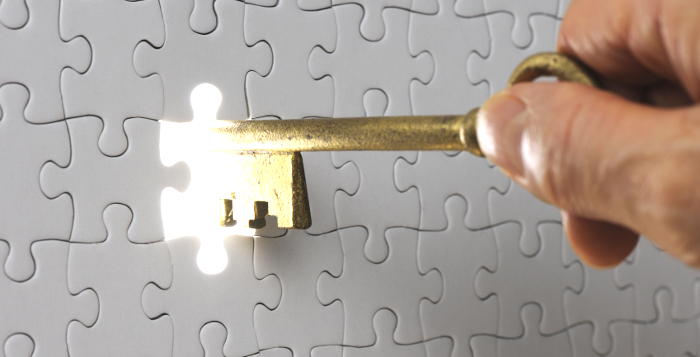 Brand value. Most of us have heard of it. And all too often, we forget about it. However, brand value can impact our business performance more than we think — and sometimes we may not leverage this strength enough.
Brands have an effect on revenue and margins, as well as key stakeholders such as employees, investors and regulators. That's why understanding the value of your brand, and how it impacts your business, is essential to gaining a competitive advantage.
To put this into perspective, here are four impressive stats and positive business outcomes to keep firmly in mind when building your brand.
The BrandZ™ Top 100 Most Valuable Global Brands 2014 added $310 billion to reach $2.9 trillion in brand value — a 12% increase from the previous year. Additionally, BrandZ found that the share price of the Top 100 brands significantly outperformed the S&P market index, at 81.1% compared to 44.7%. (BrandZ, 2014)
In a Pitchbook survey about sourcing private equity deal flow, 82% of respondents see brand strength as becoming increasingly important for key stakeholders, including investors, CEOs of target companies, lenders, the media, and potential employees. (Reuters, 2014)
Reinforcing your brand across all digital channels is important. According to a study by social media branding firm, BRANDfog, 82% of buyers say they trust a company more if it has a presence on social media. (eMarketer, 2012)
Two years after the 2010 Gulf oil spill, a Forbes blogger reported that BP's business is "booming". In fact, by leveraging its brand platform to put out positive messaging at a time of disaster, BP managed to improve its reputation, rising 350 spots to 19th place in the 2012 Forbes Global 2000 survey. (Forbes, 2012)
So what do all these statistics mean for you? If your brand is strong enough, it should boost your financial value, instill confidence in your investors, build market credibility, and even mitigate potentially disastrous reputational risks.
How Technology Enables Brands to Communicate Better with Stakeholders
At Intralinks we know that delivering a seamless brand experience is a key requirement for many of our clients. Being consistent is the cornerstone of a comprehensive brand strategy. Ultimately, consistency across all digital assets contributes to brand recognition, which fuels increased customer awareness and loyalty. Even within financial services, we are seeing companies that want every element of their marketing to work harmoniously together.
For instance, fund managers, bond issuers, and teams with investor relations responsibilities are all leveraging online reporting tools with customized "private labeling" so they can present investor communications under their firm's own brand. TVM Capital — a German venture capital firm that manages six funds and €1.3 billion in AUM — was able to further promote its brand to investors by leveraging Intralinks' Private Label Service (PLS). This feature enabled them to customize an Intralinks investor portal with their own corporate logo and colors.
[caption id="attachment_3193" align="alignnone" width="1431"]
Example of an Intralinks investor portal with branded user interface[/caption]
Your Brand + Our Technology = Real Results
Here at Intralinks, we don't just talk about "brand value" — we place it at the heart of our solutions.
Over the years, we've helped a whole host of clients take advantage of our communication platform while keeping their own corporate name and branding. This includes everyone from Clyde Blowers Capital, a private equity firm specializing in oil and gas, to Marlin & Associates, the global financial and strategic advisory firm and investment bank. So we understand just how valuable your brand is to you.
Learn more about how our Private Label Service for bond reporting could benefit your business.
Kylie Horner
Kylie Horner is an Associate in Strategy and Product Marketing at Intralinks. She is part of the team responsible for determining go-to-market strategies for the debt capital markets and alternative investment businesses. Prior to joining Intralinks, Kylie worked in marketing and communications at ACTIV Financial, a financial information technology firm. She graduated from the University of Colorado at Boulder with a degree in Journalism, and a specialization in global media.