What Rapid Regulation Means for You
The future promises more legislation regarding data privacy, designed to protect citizens and national security. What does this mean for your organization?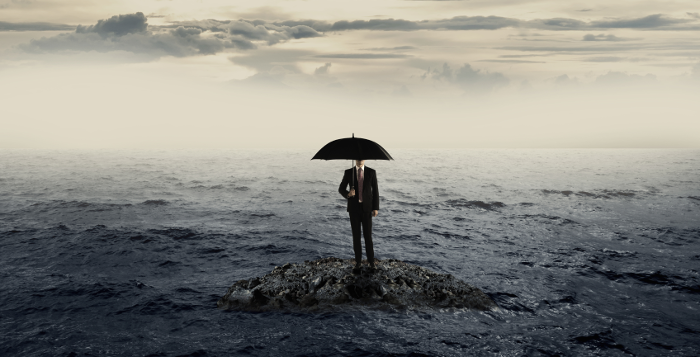 The future is regulated. The future promises more and more legislation regarding data privacy, designed to protect citizens, national security, and local businesses. But what does all this mean for the future of your organization?

To find the answers, we recently met with Patrick Gray of Risky Business for an interview podcast. We discussed just how important and complex cross-border privacy regulations are becoming — and how seriously to take them. You can listen to the podcast below.

[embed]https://www.intralinks.com/sites/default/files/rb_3_-_cut.mp3[/embed]
From Hong Kong to Brazil to Russia, the international community is tightening restrictions on how data can be gathered, stored, and transferred. The EU is also making strides in this field with its General Data Protection Regulation (GDPR) which will affect all global businesses handling European personal data. And while these restrictions are being imposed, organizations are becoming more global — and employees more mobile — fueling a migration to cloud-based IT systems that may well have difficulties grappling with the new laws.

$Billion Fines for Violations

The GDPR promises to be a big deal for global businesses. The idea is to bring in tighter rules and restrictions to ensure that personal data is handled correctly and — more worryingly — the fines for data breaches are set to be around 2% of global revenue, should there be any violations. This could mean billions for international organizations, as well as lasting reputational damage.

Because the climate is changing so very rapidly, Intralinks conducted some research with market-leading analyst house Ovum. We asked 366 IT decision makers from companies around the world to share their views on the impact of global data privacy regulations, such as the GDPR, on their businesses. And these results in particular were a real eye opener. Some results:
More than 70% of global companies surveyed expect their IT budgets to rise
83% believe future regulations will require additional hires into their Compliance, Legal, and IT departments

The consensus was that companies must invest in resources now — or risk serious fines and reputational damage in the near future.

Roles and Regulations

So, you might want to ask yourself the following … Who should handle data privacy in my organization? Should I hire a new expert from an IT background? Or would a lawyer know more about the latest regulations? And where in my organization should they sit?

Whatever you decide, it's worth making your mind up sooner rather than later, considering the rapidly changing data privacy landscape.

Keep up to Speed

Is your business making the transition to the cloud? Want to understand the regulatory requirements? Check out this new study from Forrester Consulting to get a clearer picture of the emerging Data Sovereignty landscape, and how to navigate through it and gain an early advantage.

And as always, stay tuned to our blog for more information on best practices in data privacy and security.
Daren Glenister
Daren Glenister is the Field CTO for Intralinks. In his role, he acts as a customer advocate, working with enterprise organizations to evangelize data collaboration solutions and translate customer business challenges into product requirements, helping to steer Intralinks' product road map and the evolving secure collaboration market. Daren brings over 20 years of industry experience and leadership in security, compliance, secure collaboration and enterprise software having worked with many of the Fortune 1000 companies helping to turn business challenges into real world solutions.