M&A Deal Volume Falls Flat: No Growth Predicted for First Nine Months of 2016
The Intralinks Deal Flow Predictor forecasts nominally flat growth in the number of M&A deals to be announced through the first nine months of 2016 YoY.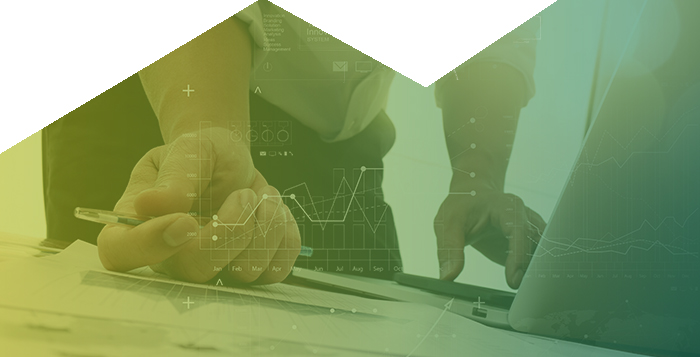 The next edition of our Intralinks Deal Flow Predictor, an independently verified indicator of future mergers and acquisitions (M&A) announcements, through Q3 2016 is here; and to dealmakers' surprise, the results forecast nominally flat growth, with an upper tier of 1.2 percent and a lower tier of -1.2 percent in the total number of M&A deals to be announced globally through the first nine months of 2016 on a year-over-year basis (YoY).

Global early-stage deal activity in Q1 2016 decreased by 0.8 percent YoY, a sharp reversal from the 7.9 percent growth seen in Q4 2015. This was the first quarter since Q3 2009 that global early-stage M&A activity has shown a YoY decline.

Deal Volume and Market Trends Through Q3 2016

While global growth remains stagnant, with contributing declines in Latin America (LATAM) and North America (NA) by 8 percent and 9 percent respectively, regionally both Asia Pacific (APAC) and Europe, the Middle East & Africa (EMEA) saw growth in early-stage M&A activity by nearly 10 percent and 8 percent, respectively.

In NA, a combination of factors such as market volatility, declining business confidence, the uncertainty of rate movements, and uncertainty over the outcome of the U.S. presidential election contributed to expected weakness in reported Q1 earnings of U.S. companies. While in LATAM, the severe economic and political turmoil in Brazil, mainly from the slump in commodity and oil prices, combined with a growing political crisis, continues to cause severe market disruption.

On the other hand, dealmaking confidence is more positive in EMEA and APAC with the notable exceptions of Germany and Australia, where early-stage M&A activity declined due to the affected economic slowdown in China. In the UK, as the EU membership referendum date approaches, political divisions may be causing a dampening effect on dealmaking confidence — UK early-stage M&A activity increased by a slower rate of growth of 3 percent. APAC, overall is continuing to show healthy growth in early-stage M&A activity, especially in Japan due to Japanese corporates' speed of deal execution and the high premiums they are willing to pay.

Dealmakers Optimism — A Mixed Bag

Polling 1,500 M&A professionals, the results of the latest Intralinks quarterly Global M&A Sentiment Survey conducted in April 2016 found that many dealmakers are concerned about a global economic slowdown having an impact on M&A activity in their region over the next six months.

Some highlights from the survey include:
Two-thirds of M&A banking professionals worldwide believe that M&A activity would be negatively impacted if U.S. presidential candidate and current Republican primary frontrunner Donald Trump were to become president.
LATAM dealmakers expect that commodity and energy prices and monetary policy will have the most significant impact on M&A activity in their region.
In EMEA, 87% of dealmakers believe that if the UK were to leave the EU, it would have an impact on M&A activity in the UK and/or Europe, and of those, 83% think it will have a negative impact overall.

Due to the predicted flat growth in global early-stage M&A activity through Q3 2016, it's quite possible that, without an major uptick in the second quarter, full year deal volume will fall significantly short of 2015 numbers. For more M&A predictions and sentiment survey results, download your free copy of the Intralinks' Deal Flow Predictor here.