The Art of Partnering: Alliance Management
Companies are not often built just to sell, but formed around partnerships, assets, or a program that brings value. Here are tips for alliance management.
A couple of weeks ago I had the privilege to moderate a panel discussion in Silicon Valley on 'Best Practices in Alliance Management'. The international law firm, Hogan Lovells, provided the stunning setting in their Menlo Park offices for the event organized by Intralinks and the California Life Sciences Association (CLSA).
Our audience included biopharma strategists, VPs, CEOs, general counsel, alliance managers and business development managers — with a healthy mix of CLSA members and new faces.
Our Panelists: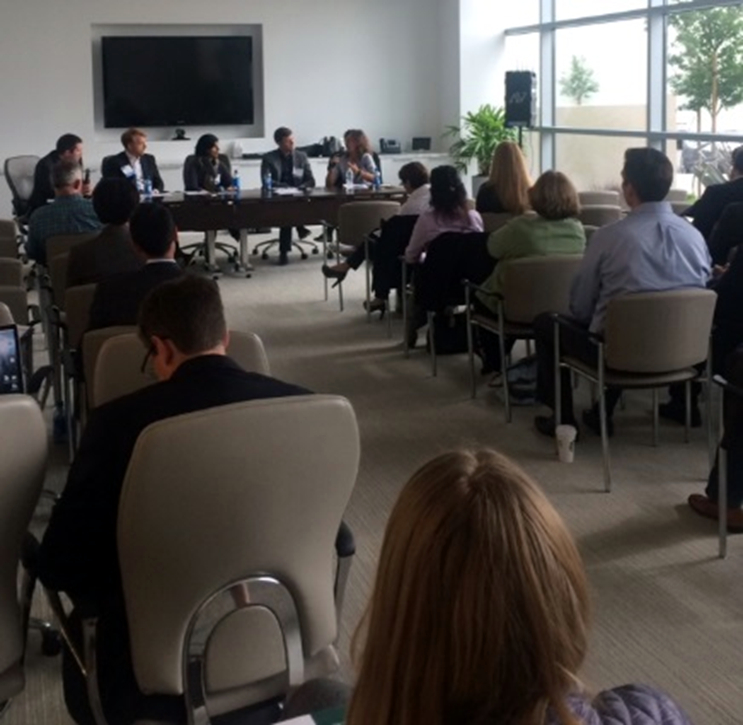 Jeremy Bender, Chief Operating Officer, Tizona Therapeutics
Jeff Jonker, President, NGM Biopharmaceuticals
Rekha Hemrajani, Chief Operating Officer, FLX Bio (formerly Chief Financial Officer, SVP of Business and Financial Operations, 3-V Biosciences)
Monica Viziano, Senior Director, Alliance Management, Corporate Development, Gilead Sciences
Below you'll find some highlights from the discussion.
Partnering needs to be purposeful. 
Companies are not often built just to sell, but formed around partnerships and core assets, or a program that brings value funded by a particular approach. There are many reasons why a company will invest in a partnership: experience, capability, desire to learn a different platform, or disease area.
Alliances can be used as a way to bring in technology, build optionality, and validate input. Use the alliance as an entry into a market you don't know well. For example, an alliance could be formed to penetrate a region with which you are not familiar, such as a foreign market. Even if you'd ultimately want your own operations in that region, an alliance may be far less risky and you'd likely be more successful working with an organization who knows the local conditions.
Equity is secondary to the goals of the transaction. 
If both sides have the same goal, there's potential for equity to play a valuable role. For a small company, equity is useful to ensure the partner has some skin in the game — but remember to keep a balance. The aspirational number for total deal value is sometimes at odds, and equity can be a useful gap filler for the larger partner.
Equity can be used to reduce the risk — essentially spread betting (instead of all in on one compound). It's key to find a balance of downside protection so you don't give the partner too much upside.
Business development and alliance management are complementary. 
The process has evolved. The business development team no longer just hands off a partnership deal to the alliance management team to garner the relationship. The alliance management team is brought in much earlier, sometimes before the term sheet is even signed. A panelist summed it up the difference between the teams quite simply: "Business Development is like planning a wedding, Alliance Management is like raising children together — for a very long time!"
Typically the way alliance partners conduct themselves during negotiations will be a key indicator of how they'll operate during the partnership. The alliance management team understands how successful partnerships function, so they'll be able to sensibly identify warning signs. At times, sensing the priority of a deal within larger companies can be challenging. Promises are often made on the deal side, and alliance management has to honor them, so it's best for both groups to understand the intentions and motivations from the start.
M&A can't come down to just the dollars. The underlying motivation has to be clear and a good fit for both companies. Hence, why both parties should be upfront with each other about the strategic importance of a deal.
Champions are key. Science is king. 
Have as many champions within the partner organization as possible. The more relationships within the company, the better the likelihood for a successful alliance.
To end the discussion, one panelist remarked, "There's no secret sauce to success. Beyond basic hygiene and good human relationships, it really comes down to the product and the science — if the program works, the alliance will work."
Good lessons to live by!