The Election and its Potential Impact on M&A
Intralinks recently surveyed M&A professionals from around the world to gauge their sentiment about the election's potential impact on M&A.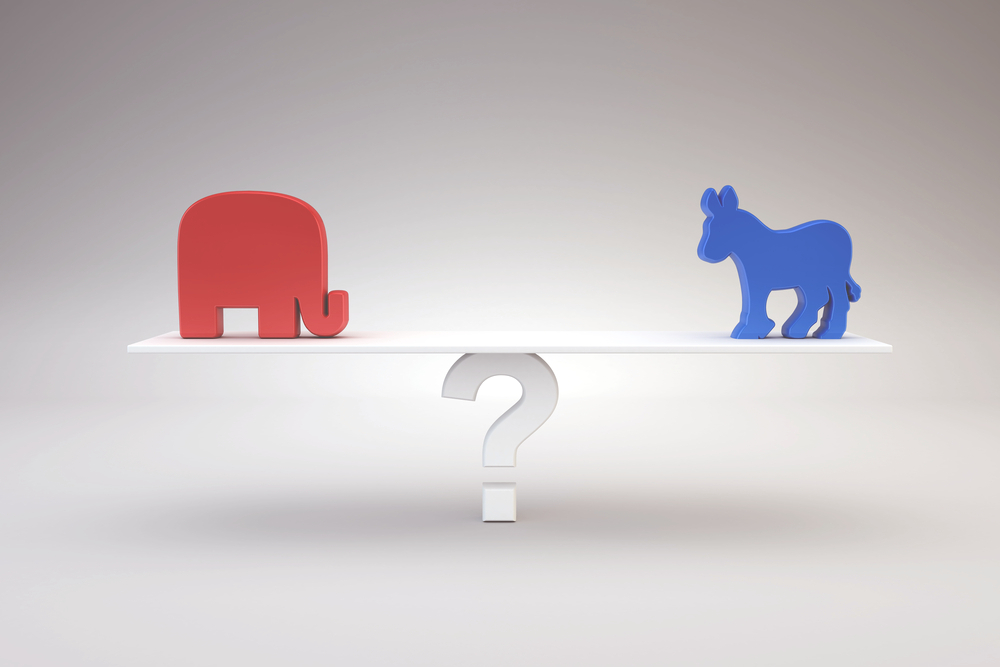 According to a recent Intralinks survey of more than 1,700 M&A professionals, 52 percent of dealmakers think a Donald Trump presidency would be negative for the M&A market. This is somewhat surprising given that Wall Street traditionally tends to lean Republican, and it assumed that Donald Trump is pro-business. But dealmakers do not like unpredictability and some worry that "President" Trump's fiery, off-the-cuff rhetoric could negatively impact regulatory and diplomatic confidence in U.S. economic strategy.

So are dealmakers leaning more left this election?

It would seem so as only 22% of respondents believe a Clinton presidency would have a negative impact on the M&A markets. Clinton is generally viewed as more consistent, with a clearly discernible track record that provides a measure of predictability that dealmakers value.

Read more on this topic in my Forbes column.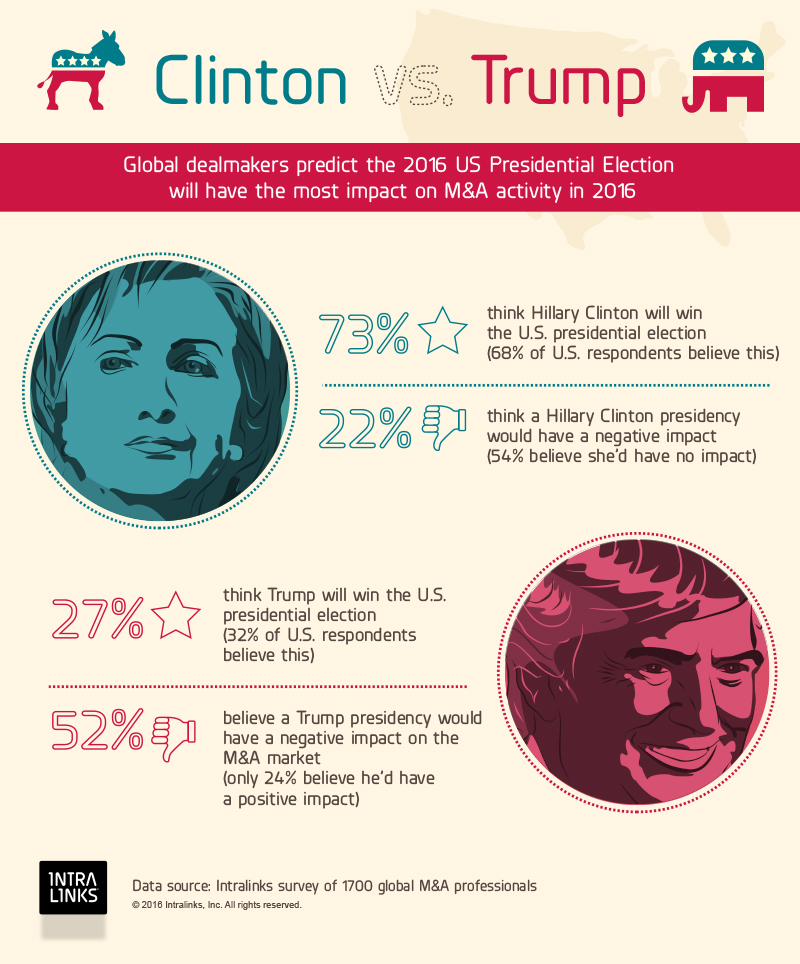 Matthew Porzio
Matt Porzio joined Intralinks in 2003. As SVP Marketing & Strategic Business Development, he is responsible for managing and driving the strategic direction for Intralinks Dealspace including virtual data room and full deal lifecycle solutions for the M&A, Private Equity, Advisory, Corporate Development and Restructuring communities. Before joining Intralinks, he was a senior associate at Metzler, a German advisory firm, focused on cross-border M&A transactions.