Q1 2018 M&A regional snapshot: Asia Pacific drives global growth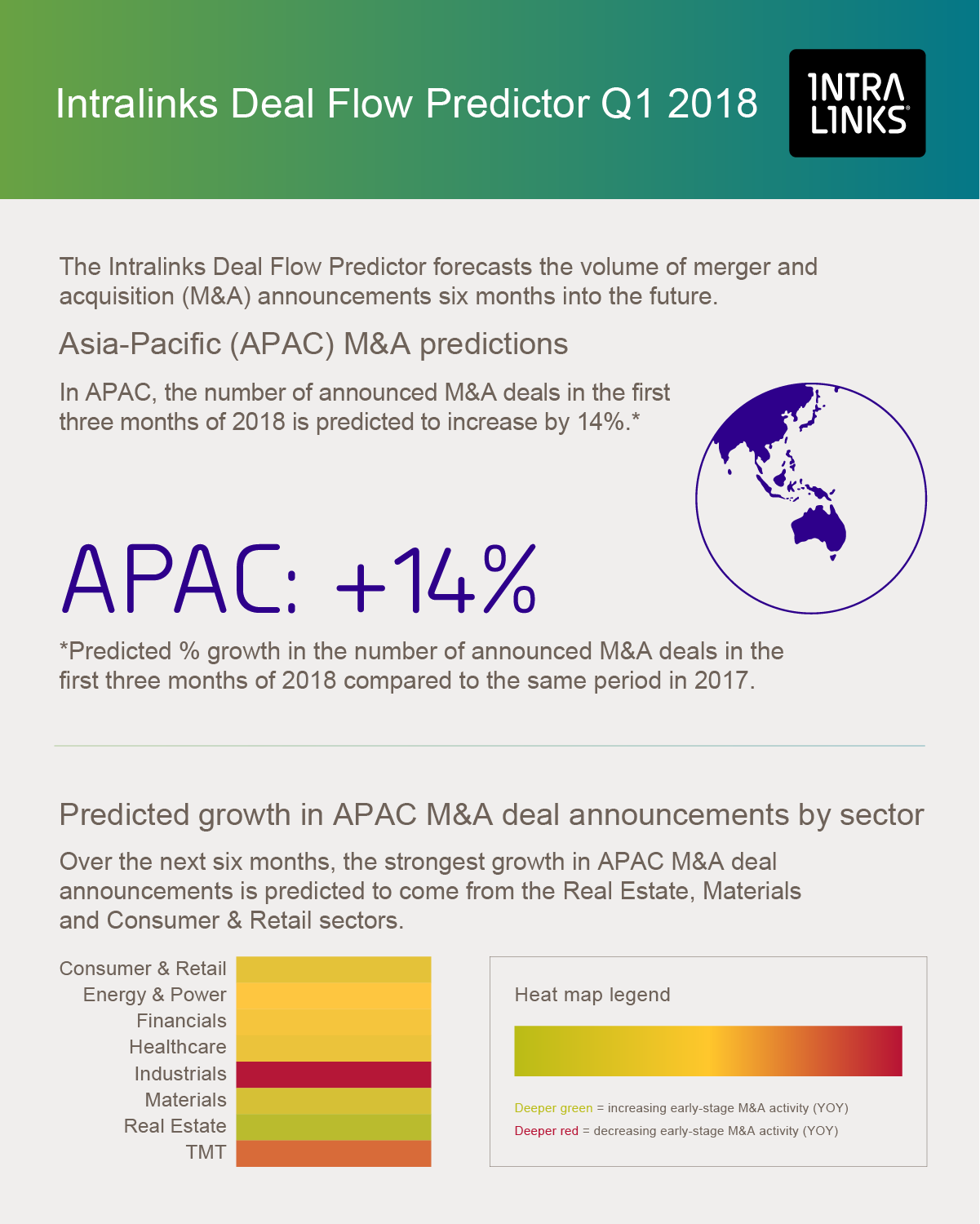 The APAC region is forecast to lead the growth in global M&A announcements in Q1 2018, according to the latest edition of the Intralinks Deal Flow Predictor report.

In APAC, according to our data, early-stage M&A activity in Q3 2017 increased by 26 percent year-over-year (YOY). At the same time, according to data from Thomson Reuters and Intralinks' own analysis, the number of announced M&A deals in APAC in Q3 2017 rose by 12 percent YOY. Based on this data, our independently verified predictive model forecasts that the number of announced M&A deals in APAC in Q1 2018 is expected to increase by around 14 percent YOY.

All regions within APAC are showing increasing volumes of early-stage M&A activity, with Southeast Asia, India and North Asia (China, Hong Kong and South Korea) making the strongest contributions to APAC's growth. Japan recorded its first quarter of increasing early-stage M&A activity since Q4 2016, with the number of early-stage deals rising by 6 percent YOY. Despite political instability on the Korean peninsula and in Myanmar, for most of the APAC region, strengthening global economic demand and supportive fiscal and monetary policy actions are driving vigorous economic growth and increasing dealmaking confidence.
Philip Whitchelo
Philip Whitchelo is Intralinks' Vice President of Strategic Business & Corporate Development