Dealmaker Spotlight: Kunal Doshi's Journey From M&A to Impact Investing
Philanthropist Kunal Doshi and a virtual team of Millennials run Brighter Children to support education around the world.
It's rare to meet a person who can pinpoint a single, pivotal moment that had life-changing impact. But Kunal Doshi can. And that moment would lead him to create Brighter Children, an organization that educates children in impoverished communities worldwide.
At age 17, sitting by his ailing grandfather's bed, Kunal received the following advice: "In the last five minutes of your life, everything flashes in front of you. Just make sure it's worth watching." His grandfather passed away soon thereafter.
I had a choice. I could continue the futile grind or I could strive to make a difference and give back in a meaningful way.
Driven by those words, Kunal excelled in his college studies and landed a position as a generalist mergers & acquisitions banker for one of the top bulge bracket banks in New York – certainly enough of an accomplishment to make his family proud.
"My career started off in investment banking," recalls Kunal. "New York has a very fast-paced life. Like most professionals on Wall Street, I was driven to keep working harder. I distinctly remember sitting in the office working until 2:00 am and feeling lost because my life had no purpose."
His grandfather's words kept resonating, however, and Kunal wondered whether his life would be worth watching. 
"I realized I was living a self-centered and uncharitable life. However, I had a choice. I could continue the futile grind or I could strive to make a difference and give back in a meaningful way."
He started making career moves that more closely aligned him with businesses tackling social and environmental challenges. He joined a boutique investment bank focused on green technology and sustainability. Today he works as a venture capitalist making investments in the technology impact sector to fund breakthrough commercial solutions to the world's most pressing problems.
Each move was gratifying, but for-profit startups can't operate where there isn't potential for ROI. To reach underserved communities, Kunal founded Brighter Children, a for-purpose philanthropic organization that educates children worldwide. Education is widely believed to be the best tool we have to break the cycle of poverty.
"Philanthropic organizations have to step in where markets don't exist," he says. "Brighter Children provides annual scholarships and access to quality education to children who are at risk of dropping out of school."
Similar to venture capital's investing strategy, Brighter Children has screened and invested in four local schools and non-profits in Colombia, Honduras, India, and Kenya by funding teachers' salaries, daily meals, textbooks, uniforms and basic healthcare – all the tools that make learning possible.
Last year alone, Brighter Children sponsored the education of 500 children – giving these children the opportunity to follow a better path and positively affect their communities.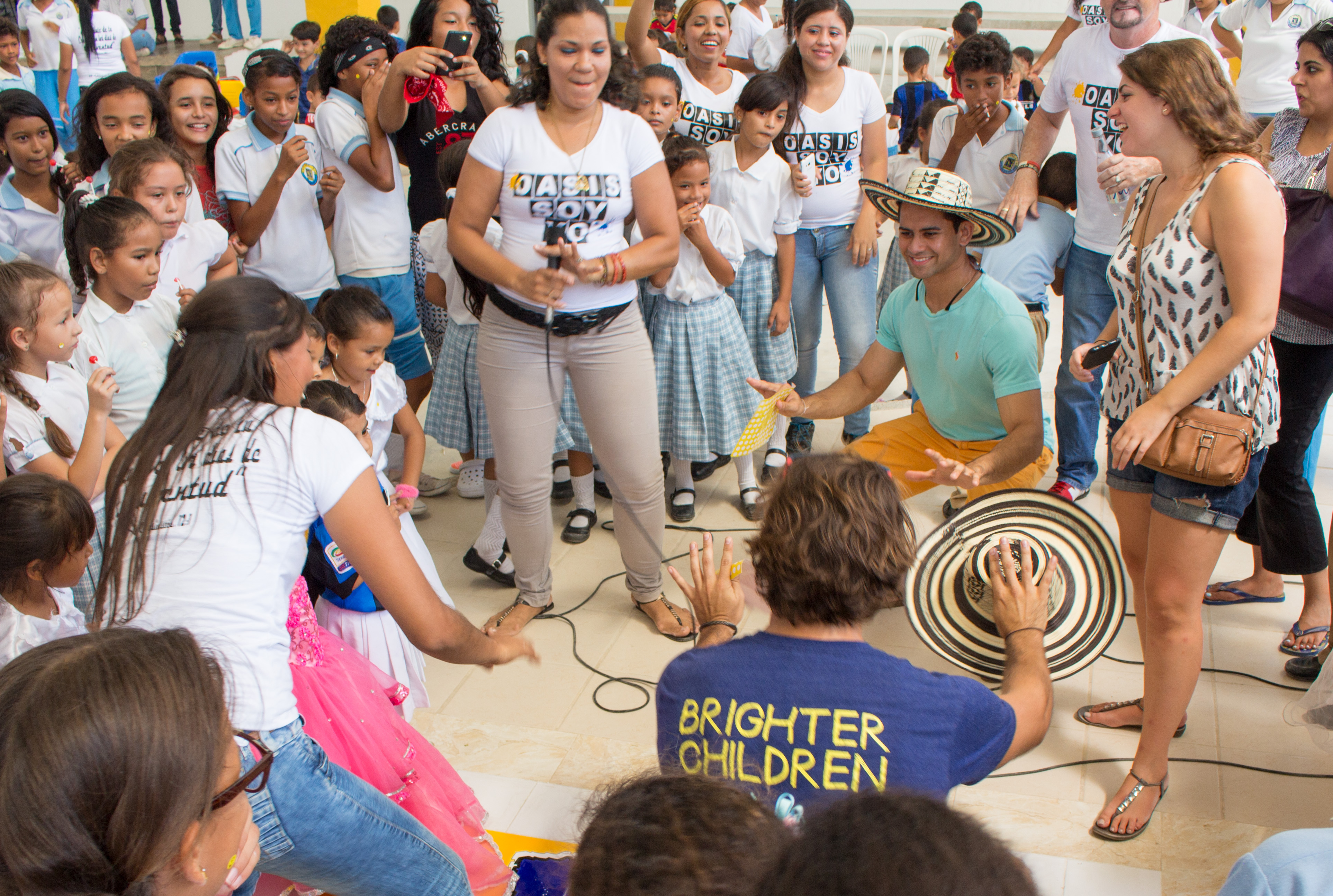 "There are a lot of schools and small non-profits that exist all over the world doing incredible work. The challenge they face is that they don't have the stability or funding to scale."
As Brighter Children continues to grow, Kunal and his team of volunteers are looking to recruit passionate board members and hire full-time staff by 2020. Like any startup, Brighter Children is working to raise the required capital for capacity building.
Brighter Children tackles its key decisions with a standing Saturday morning video conference call – five years running. All the key team members hold other day jobs and manage the organization in additional hours, working together across time zones and dedicating evenings and weekend time. One-hundred percent of donations directly fund the education of children in need – operating costs are raised independently. This lean and transparent approach helps the team assure donors that their contributions are being used as efficiently as possible.
Juggling a demanding day job and the needs of a philanthropic organization isn't easy. But the value of the work itself keeps Kunal motivated. "I believe fundamentally that the organizations I work with are capable of driving real impact," he says. "I have a seat in defining the role these organizations play in solving the world's most pressing problems."
Kunal has never forgotten his grandfather's words, or the value the older man had placed on education – it was his grandfather who'd made Kunal's own college attendance possible. Today, Kunal is creating impact by funding mission-driven startups and simultaneously creating opportunities for children in need of schooling.
If you're interested in sharing the message, donating or getting involved yourself, visit www.brighterchildren.org.