3 Key Ingredients for Post-Merger Integration Success
Is there a magic recipe for navigating a successful integration, post-merger?
It's a critical question given a current contextual backdrop in which mergers & acquisitions (M&A) synergy attainment (not just identification) is more critical than ever before. Indeed, while 2018 saw record high deal volumes and valuations, studies suggest that a significant percent of deals fail to create their intended value. Given that disconnect between acquisition appetite and success, what are companies doing to de-risk the deal process?
This was among the many questions a group of executives from Silicon Valley's most acquisitive companies (Cisco, Symantec, VMWare, Palo Alto Networks, Microsoft, and Google among them) gathered to debate early last month. Given their first-hand knowledge of the unique challenges of merger integration, we asked these executives at the epicenter of M&A activity: How are you positioning your organizations and teams for post-deal success?
Internal relationship building and deal team structures
Most agreed that connectivity between diligence and post-merger integration teams was valuable; however, there was a nearly universal view that personalities vary across corporate development and integration teams. One participant noted that individuals in corporate development roles are typically motivated by the transactional nature of deal work, while integration teams tend to be more operationally focused. These different orientations can create inefficiencies in the deal cycle and post-close process. What are companies doing to manage this dynamic?
Todd Tatum, who works in acquisition integration at Cisco, shared how relationship building with Cisco's Corporate Development team helps him influence strategy and gain early visibility into future projects. Sal Vora, who works in Commercial Strategy and Operations at Symantec, pointed out how they recently restructured so that deal teams can be actively involved across all stages of a deal cycle, from strategic planning, to diligence and through post-merger integration.
At another company, the Corporate Development and Integration teams sit in the same room and work collaboratively during the deal cycle. Working in close proximity enables the teams to immediately address red flags that emerge during the diligence process. Priority is given to any issue that might negatively impact revenue.
At VMWare, Linda Brennan, head of M&A Finance and Integration, is responsible for end-to-end finance success related to M&A activity. A challenge she faced was managing an ever-growing list of acquired companies with ongoing integration needs, while still maintaining focus on new opportunities. VMWare addressed this issue by creating an M&A controller function to enable a more finite late-stage integration handoff. This structure gave Linda the best of both worlds, allowing her team to stay connected from diligence through integration, while also providing a clean transition point.
One point of discussion was when to build a dedicated integration team. Such teams usually start with an integration manager and individuals from human resources (HR) and finance, and then members from other key functions are added. Attendees from Palo Alto Networks and Microsoft agreed that if inorganic growth is part of the company's strategy and a deal pipeline exists, then a dedicated team is a worthwhile investment. Palo Alto Networks now has seven acquisitions under its belt and with the recent purchase of Redlock, there's plenty of integration work to be done.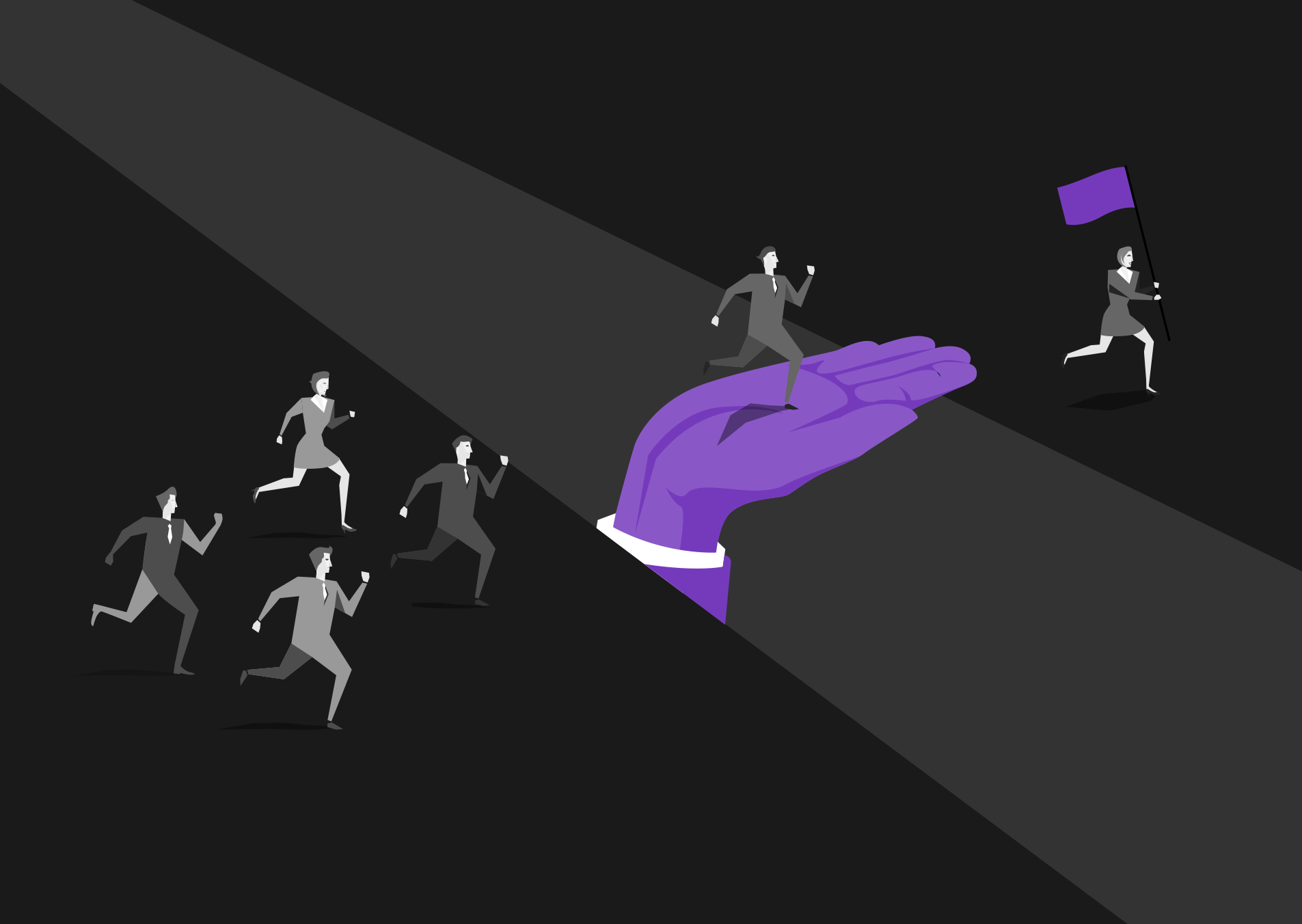 Capturing revenue synergies and the importance of culture 
Where revenue synergies are an important part of the deal thesis, a well-considered integration can be critical to the success of a transaction. For many companies this means that if the acquisition target has a sales team and active revenue, the integration team will work closely to ensure there is a smooth transition, post close. Any danger to value erosion is addressed by the deal team. Risk-to-revenue synergies are flagged early in the diligence process by both the deal and integration teams.
Revenue synergies involving sales teams can be tricky to navigate, from a human resources perspective. Cisco has faced the challenge of integrating subscription-based sales culture and compensation models into its enterprise sales model, which includes more hardware and larger unit sales. A New York Times article on Cisco's acquisitions of IronPort provided a perspective on this challenge and its approach to managing it:
A 12-person Cisco team began working on integration plans. Graeme Wood, who oversees acquisition and integration for Cisco's business-development group, split efforts into two tracks. Employees in non-sales areas such as marketing, product development and finance would be integrated within a month. But Mr. Wood figured Cisco should take up to two years to fully integrate IronPort's sales team, in order to give more time to study IronPort's subscription-based sales model.
Cisco also believes a well-structured communication plan is critical to navigating these challenges and has created a buddy system to ensure any member of any company it acquires knows who to contact during the early days of integration. As John Chambers, Cisco's former CEO, has said, "Communicate early, often and honestly."
In deals where the primary focus is speed and valuation, the concept of managing a cultural transition can often be overshadowed. That's a mistake: When people are involved in synergy attainment, understanding the importance of culture is imperative. For large transactions, programmatic solutions like the ones implemented by Cisco can add tremendous value. But, when managing a cultural transition, even small things can also go a long way. Maybe there's a cause that the acquired company supports which can be folded into the larger company's Corporate Social Responsibility (CSR) strategy? Or an award or tradition that people value which can be recognized and preserved in the new environment? Demonstrating an understanding of a company's identity can humanize the acquisition process, which is an important component of the change management process.
Leveraging new and innovative technologies 
Among the many insights gathered over the course of our discussion, perhaps the most unlikely was a lesson on trends in kitchen appliances: Apparently, once you use an air fryer you'll never go back, and that those with time who crave easy perfection should try a sous vide cooker. And, if you only have one smart kitchen appliance, you must have an Instapot.
What do culinary innovations have to do with facilitating better integration? Surprisingly, there are parallels. 
Take the Instapot, for example. A tool the New York Times describes it as a "true viral phenomenon," part pressure cooker, part crockpot, a device that ingeniously makes delicious healthy meals in a fraction of the time it would otherwise take. Here is an example of applying technology to make a decades-old process faster and better. The Instapot helps the busy cook do more in less time. When you're cooking up a deal, isn't the goal to achieve the best possible outcome at a fraction of the time it would otherwise take? The right approach can provide a competitive edge, and that's something both Intralinks and Axiom know a thing or two about.
Intralinks works with companies to ensure they can share sensitive information securely with added insight and speed. These are crucial components to any successful strategic transaction. In an ever-competitive and fast-paced global M&A environment companies need to not only work in an accelerated fashion but must also be smart about it. Data might be king if it is structured, accessible and used appropriately. Being able to leverage the integrated Axiom-Intralinks M&A tools adds intelligence and speed to any process.
For decades, traditional contract diligence has been a barrier to extracting the optimal value from M&A deals. Manual and expensive processes that yield unactionable data and poor business and legal insights have been the accepted industry standard. Sure, there's been a push for innovation, but most agree we're at the beginning of the legal industry transformation. The application of artificial intelligence (AI) in areas like contract diligence holds significant promise. However, today's technology is best used as a tool, and falls short of providing a full solution. The problem with leveraging technology as a tool in areas like contract diligence is that it requires a process orientation and in many cases willingness to conform to a unified set of standards. In the legal industry, where law firms differentiate based on expertise, the concept of standardization can be tough to sell and even harder to implement. 
Enter Axiom's digital contract solutions. Take a healthy portion of technology, add a handful of process, combine it with the optimal amount of people, and you have the recipe for an innovative solution that provides actionable insights into contracts. Clicking through a dashboard populated with high quality data versus sorting through unstructured diligence memos … while calling this a "true viral phenomenon" might be a stretch, it is transforming the deal process. 
It comes as no surprise that in Silicon Valley – the epicenter of technology innovation – many companies are among the early adopters of legal technologies. Jithin Baskar shared how the cross-functional use of structured contract data was accelerating the M&A diligence process for Google, most notably for its legal team. And while the initial application of contract insights was on the diligence process, he foresees it being leveraged for value capture in merger integrations.
Not everyone was ready to transition contract diligence away from law firms. Some questioned whether solutions offered by non-law firms were of sufficient quality to provide the risk mitigation their companies required. I predict that. As the use of technology and alternative legal service providers becomes more prevalent in deal-related work, it won't come down to a choice between using a law firm or an alternative solution for contract diligence. Rather, emerging innovation will be adopted by companies and law firms alike, providing comprehensive deal solutions that play to each provider's strengths. 
The Magic Recipe
While there may never be a universally adopted recipe for successful post-merger integration, there is consensus on the essential ingredients: 
Open, secure channels of communication across deal teams
A thoughtful approach to employee communication
Emerging technologies used to provide a competitive edge
What do you think?
What are your thoughts on best practices for successful post-merger integration? What ways do you use diligence to PMI-related work? Are there ways your company is using technology to better navigate the deal process? Add your comments below or share with us on Twitter @Intralinks.
Learn more about our partners here. Special thanks to Intralinks' Torben Rankine for his assistance with this article.
Kelly Griswold
Kelly Griswold is Vice President of Partnerships & Alliances at Axiom, a recognized leader in the business of law, which provides tech-enabled legal, contracts, and compliance solutions for large enterprises. Kelly has led due-diligence processes and post-merger integrations in the Renewable Energy and Financial Services industries. Prior to joining Axiom she was the Senior Vice President of Business Development at Sungevity, and started her career at UBS where she worked in Group M&A.