7 Predictions for Data in the Cloud and Cloud Platforms in 2019
With the end of the year fast approaching, and most banks and finance organizations planning for the new year, it's a good time to reflect on the trends that are driving some of those decisions. We asked our sales engineers and consultants, who have daily interactions with customers, about trends they're seeing customers planning to deal with in 2019.
Prediction: Adoption of Robotic Process Automation (RPA) to lower costs and drive productivity

Maziko Mbvundula, Senior Sales Engineer (EMEA)
Banks will focus on automating manual processes at a rapid rate, as artificial intelligence (AI) technology becomes more trusted in the sector, with the technology helping to cut costs without impeding compliance. Banks traditionally have relied on large staffs to review documents and perform data entry and operations activities. This results in extended processing times, avoidable data errors and, ultimately, poor job satisfaction. Using optical character recognition and robotics technology, banks will automate the review of documents and send them automatically to the bank's transaction processing systems. This will lead to improvements in data accuracy, processing and transaction times, and will give staff more time to perform value-adding activities.
Adopting RPA will be important for banks next year as the traditional banks strive for competitive edge due to the rise of leaner, more efficient "challenger banks."
Prediction: Edge computing speeds up data access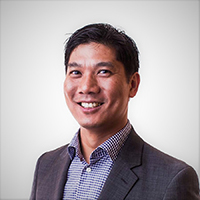 Frank Pokras, Senior Systems Engineer (NA)
In recent years, the growth of data produced from the internet of things (IoT) devices has led to the need for edge computing. Edge computing keeps processing and analysis of data near where they're created rather than sending across long routes to data centers or clouds. By shortening the distance between devices and the cloud resources that serve them, edge computing mitigates the bandwidth and latency issues, filters and analyzes important data in near real-time, and improves performance and reliability of applications and services while reducing operating cost. This is an organizational need across many industries with large data streams, such as manufacturing, healthcare, telecommunications and finance.  
The edge computing transformation changes the way data are collected, processed and stored, which gives rise to opportunities across vendors at all levels of the technology stack – standards, networking, compute, storage, applications and services. Additionally, issues surrounding infrastructure management, data security, privacy and governance will become increasingly more important than they are today. Investments in edge computing will escalate in the coming year to speed up transformation projects. 
Prediction: Hedge funds will need to take a page out of traditional private equity when it comes to digital transformation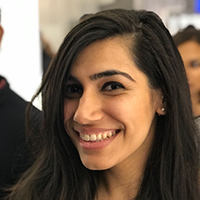 Rekha Depala, Systems Engineer (NA)
What we can confirm as a society is that some fundamentals are timeless — the need to invest in people and business infrastructure, for example, and the value of growing your relationships with your clients, the funds' investors. With an upward trend of investors applying pressure and requirements around transparency and the construction of a sustainable business, there is an opportunity for emerging hedge funds to start embracing automation, security and data analysis tools to elevate their position with investors and to compete for increasing institutional allocations.
While communication and transparency are key, the underlying issue is not the frequency of the updates they are receiving; the frustration is more around how much time do investors spend assimilating information while being bombarded by emails and calls. That also confirms, while security and technology used to be at the bottom of due diligence questionnaires, that shift has now entirely reversed. With digital transformation, emerging hedge funds have always had both capital and adoption constraints (unlike that of traditional private equity), but with the emergence of virtual data rooms and investor portals, hedge funds can and should look to externalize and consolidate their content – for the sanity of both investors and investor relations.
To succeed, an emerging hedge fund needs more than a winning investment strategy. Once these investors have come on board, it takes more than regular reports and healthy returns to keep them; it takes digital transformation.  
Prediction: Integrating complex system environments – A decoupled approach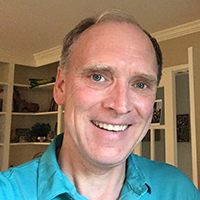 Paul Loefstedt, Senior Solutions Consultant (NA)
Driven by a demand for more intuitive and comprehensive customer-facing solutions, banks in particular have been embarking on ambitious projects which include integrating a constellation of systems, such as CRMs, ECMs, EFSSs and others. Competitive threats from newer ventures engineered from the ground up to offer user-friendly web-facing solutions are creating an imperative in legacy financial services organizations to meet these competitive challenges sooner rather than later.  
Integrating such systems has led companies to work extensively with systems integrators (SIs) with system-specific expertise, and the vendors of those systems who tout point-to-point integrations with other bank systems. However, the use of middleware to facilitate such integration is increasingly seen as a more robust and cost-effective approach than the use of point solutions. By focusing on data transformation rather than API integrations, middleware is more adaptable to the specific requirements of disparate projects and facilitates a shorter time-to-market than traditional approaches. Middleware allows companies to maximize the use of existing staff, reducing the need for SI involvement, lowering the cost of development and speeding up digital transformations, and has resulted in how the task becomes increasingly about data transformation and less about mastery of system-specific APIs. The increasing pressure to transform business' online experience will continue to drive the trend toward adoption of approaches which reduce the complexity of project development and shorten the time-to-market of these solutions.
Prediction: Regulations will drive vendor risk management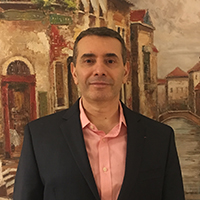 Allen Seirafi, Senior Systems Engineer (NA)
ISO 31000 defines risk management as the process of identification, evaluation and prioritization of risks. Once identified, the goal of risk management is to coordinate resources to minimize, monitor and control possibilities of negative events and to maximize positive opportunities. As a result, third-party risk management (TPRM) is now a part of each bank's requirement. Banks are required to obtain the audit and evidence of how vendors and partners are being managed.  
In recent years, we have seen an exponential increase of banks leveraging more third-party vendors. Additionally, digital transformation of banks means that banks are collaborating more electronically with their vendors today than ever before. Financial institutions face new cyber threats daily, but only 27 percent of them believe they have appropriate processes to keep up with the change (The Compliance Journey: Boosting Value in a Changing Climate, KPMG, July 2017). The interagency regulatory guidance (The Federal Reserve Board, OCC, FFIEC and CFPB) describes that a bank cannot outsource the responsibility for managing risk to a third-party especially when additional risks are created. In other words, banks are penalized if their third-party vendor fails security procedures. 
Today, most banks still capture information (metadata or documents) from their third-party vendors by spreadsheets, PowerPoints and other documents over email. These tools, though necessary for appropriate use cases, are highly prone to error when it comes to vendor management. Vendor management tools are required to securely capture information from vendors, be "a single version of the truth" for documents, provide a KRI (Key Risk Indicator), manage regulatory compliance, and be auditable. Therefore, due to increases in digital transformation, a surge in third-party vendor outsourcing by banks, and new regulations put in place, there's an urgency for banks to properly manage vendors in 2019 and beyond. 
Prediction: Everything as a service (EaaS) to speed up digital transformation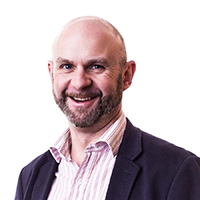 Adam Preedy, Value Engineer, Banking and Securities (EMEA)
As large banks and financial services companies move from building to buying technology to reduce reliance on legacy core systems, how they consume cloud services will become an important challenge. Senior IT execs face significant challenges to reduce costs, increase efficiencies and deliver new services quickly and seamlessly that also compliment legacy systems. Ideally, they need to have the ability to scale these services quickly (up and down), depending on the requirements of the business. 
Most banks struggle with this given legacy functionality (systems designed to do one particular thing such as mortgages that don't talk up and across the organization), which cannot by their nature meet this challenge. As trends move toward EaaS, banks are taking a more a la carte view of IT services depending on their needs. This approach allows for a scalable approach, cutting edge/latest technology (without the big cost) and a more agile approach (no more internal delays and huge costs!). This will also reduce the procurement overhead. 
They are investing dollars now as the benefits are so significant; cost reductions, efficiency generation, rationalization of services, speed to market and simply, because the combination of these will make life better for staff and customers. Delivering better services more quickly to customers is the key business driver, as are the points mentioned above. This will be addressed by IT, sourcing and external vendors. I think this could play into our sweet spot(s) given our ability to throttle the service (and charge accordingly when we get the billing bit right (!)), cost savings, speed to market and also share across the organization with additional bank-proven custom solutions. 
Prediction: Blockchain will drive the deal lifecycle


Daren Glenister, Field CTO (NA)
Blockchain has been central to every industry prediction for the past two years. In 2019, we will see blockchain starting to come of age with practical applications becoming more commonplace in all aspects of banking and finance. One area where blockchain will have an impact is in the deal lifecycle during mergers and acquisitions (M&A). 
With so much manual effort and associated cost involved in the due diligence process, along with the legal impacts of compliance, there will be significant interest in speeding up the diligence process and reducing the manual processes around the compliance and regulatory requirements of a deal. 
By building compliance into the blockchain proactively, the time required by the diligence team and the regulatory team in inspecting documents will be reduced substantially. Early interest is showing that the automation of the diligence process will have quicker payoffs for investors and will allow them to make buy decisions with more certainty. Include the capabilities of adding shareholder information to the blockchain and suddenly the speed and accuracy that deal can be assessed starts to transform the M&A space. Additional use cases will be identified throughout the coming year.