4 Essential New Data Room Features to Help Dealmakers Accelerate Their Next M&A Deal
Enhancements to Intralinks' Insights Dashboard, Workflow and mobile app keep users on top of their deals now more than ever.
Every transaction contains multiple moving parts. In a virtual data room (VDR) certain parties need to monitor activity, publish content, or change access levels as the deal progresses. What's universal is that everyone who's a part of the deal is racing against the clock to get it done ASAP within increasingly compressed periods of time. 
The latest Intralinks product enhancements take speed to the next level while enhancing security, empowering customers with the tools they need to execute their deal quickly: 
Improved "View As": Managers can view the VDR as another user to ensure they've correctly permissioned content. 
Insights Dashboard: See actionable buyer activity at both the group and user level on an easy-to-read dashboard to quickly measure, analyze and interpret data to gauge your most active and engaged parties. 
Document Approval Updates: Documents can now be automatically published and permissioned once they have been approved to be added to the VDR. 
Mobile: Intralinks mobile app users have access to their files on the go like before, but they can now also access data analytics and activities within the VDR. Todd Partridge, VP, product marketing & strategy at Intralinks, says that perhaps the only constant in M&A has been the prioritization of speed. And as the stakes get higher for closing megadeals and mergers, customers value speed in the dealmaking process now more than ever.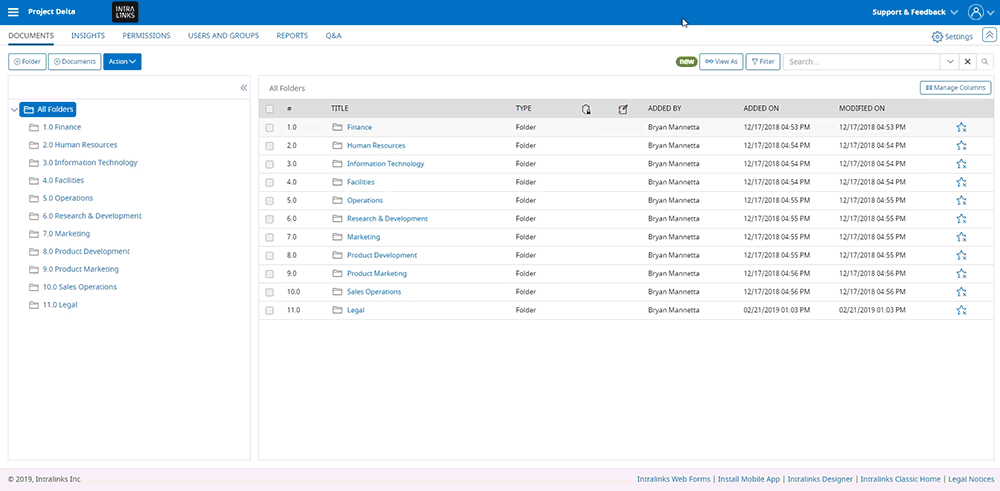 "If there's been one constant in M&A due diligence over the last 20 years, it's been customers' desires to do deals faster," Partridge explains. "In our most recent release, we're proud to talk about enhancements to our Data Insights Dashboard, M&A Workflow, and our existing Intralinks mobile app.  
"Customers can count on us to continue to iterate on our solutions so that we can offer them best-in-class product offerings. As always, we keep customers top of mind as we develop new features and enhancements to our current offerings." 
Watch the video below to learn about these new product enhancements designed to help you accelerate your next M&A deal.
Stay IN the know: Sign up for our INsights newsletter for must-read market analysis and thought leadership, delivered right to your inbox.
Aiko Suyemoto
Aiko Suyemoto is Intralinks' Senior Associate on the Product Marketing team, supporting the M&A, Banking and Securities and Alternative Investments lines of business. She also has experience in corporate communications and business consulting.