ALTSLA 2019 Was an Alternative Investments Conference for the Ages
Los Angeles was the site of a two-day gathering to discuss the future of alternative investments. It did not disappoint.
Last month I had the opportunity to attend ALTSLA, an investor-centric conference geared toward inspiring continued development of the alternative investment industry. The day-long event featured presentations from industry leaders including CFA Society Los Angeles, CAIA Association, CalALTs and Markets Group. I was privy to insights about the future of venture capital, cryptocurrency, artificial intelligence (AI) and real-asset investing.
During the panel "Alternative Industry Outlook" moderated by ETFMG CFO and Founder Samuel Masucci, which featured panelists Deepak Narula, Founder and Managing Partner at Metacapital Management, and John P. Calamos, Sr., Founder, Chairman and Global Chief Investment Officer at Calamos Investments, the panelists discussed how money is shifting from hedge funds to private equity (PE), triggered by the high fees matched with underperformance. The panel also touched on the 300 percent increase in front-office use of AI and machine learning, with data analytics driving decision makers within hedge funds. Given this trend, the expectations are for PE to follow suit.
"We're drowning in information and thirsting for knowledge," said Mark Yusko, CEO/CIO at Morgan Creek Capital Management, in another talk about fintech.
He went on to suggest that until now it's been difficult to bridge the gap of massive amounts of data that's internal and external to funds and convert them in an actionable and profitable manner.
Jonathan Grabel, CIO of the Los Angeles County Employees Retirement Association, advised during the "Global Private Market Investing" panel, moderated by Bruce Richards (pictured above), chairman and CEO of Marathon Asset Management: "Always look for the most liquid and least expensive way to invest. The older I get the less I'm concerned about finance, accounting, strategy and more about the people…[that we] do a better job of 'do we have the right CEO, the right management?'"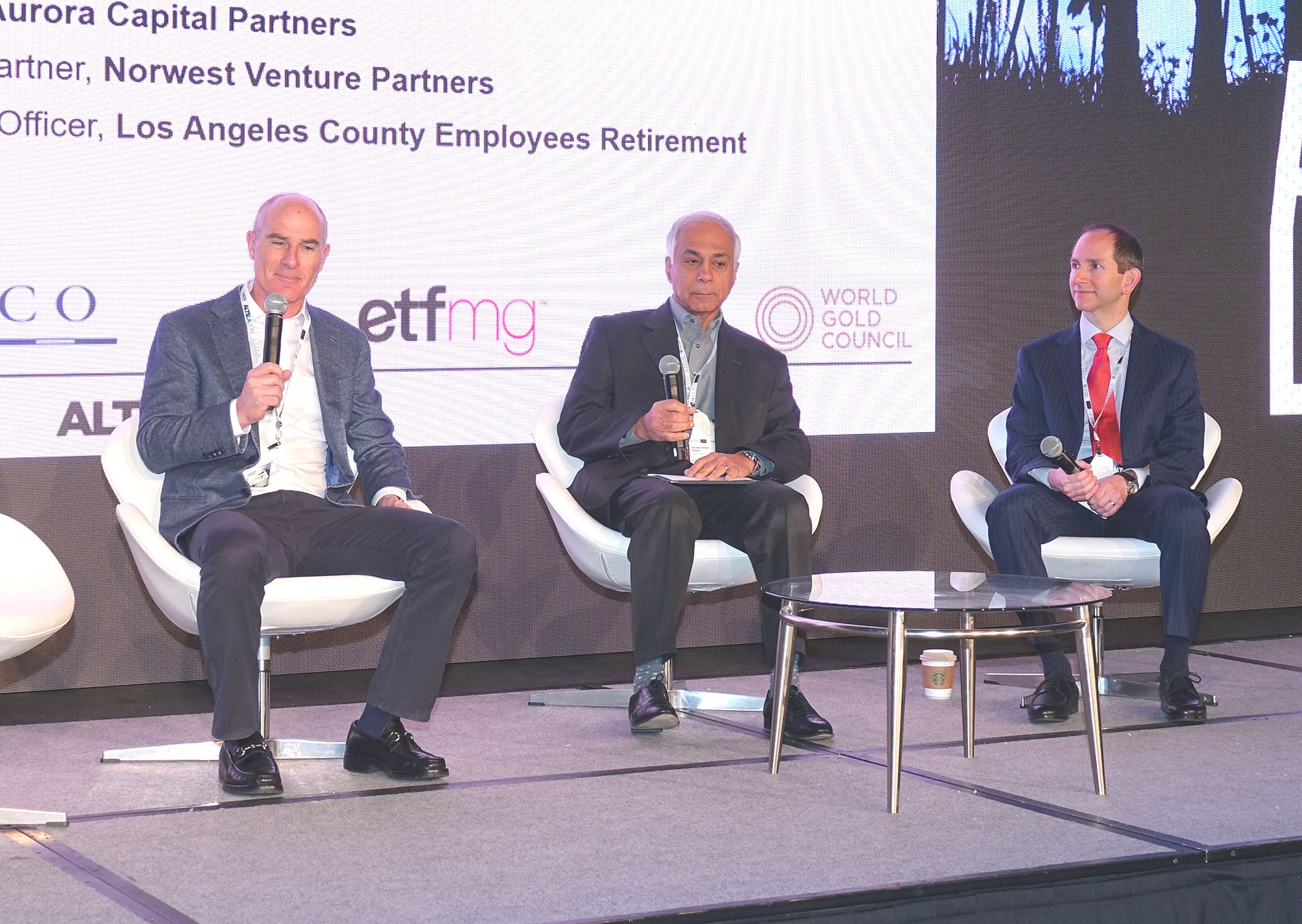 (Above L-R) "Global Private Market Investing" panelists John T. Mapes of Aurora Capital Partners, Promod Haque of Norwest Venture Partners and Jonathan Grabel of Los Angeles County Employees Retirement.
The increasing adaptation of technology/software/AI to digest data and leverage information was top of mind during the day. It dovetailed with our solutions that enhance capital raising, dealmaking, portfolio management and the investor communications processes.
With a successful L.A. event in the books, the traveling alternative investments event series heads to the Windy City. I invite you to stop by and meet the SS&C Intralinks team at ALTSCHI in Chicago on June 11. We look forward to seeing you.
Stay IN the know: Sign up for our INsights newsletter for must-read market analysis and thought leadership, delivered right to your inbox.