5 Predictions for Banking and Securities in 2020
What does the future hold for the capital markets in 2020? We asked our banking and securities account executives about the trends they're expecting in the new year.
Prediction: Private and direct lending activity will compete with banks and syndicated market – Turner Hopkins, Senior Account Executive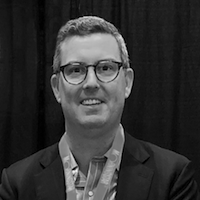 This past year we witnessed continued massive inflows into private debt funds, which will likely exceed more than USD 100 billion globally by the end of 2019. Recent estimates say that the private debt market has grown to USD 787 billion, with family offices contributing to this expansion. In 2020 and beyond I expect these direct lenders, which include private equity (PE) firms and business development companies (BDCs), to play an increasingly important role in the debt capital markets and even potentially become formidable competition for investment banks and the syndicated lending space. Banks are wary of the risky and low-rated corporate debt, especially faced with a potential economic downturn and leveraged lending restrictions and regulations. Meanwhile, direct lenders are flush with cash, hungry for returns, not subject to the same leverage restrictions as banks, and seeking to diversify their funding sources.
Some high-profile direct lending deals from 2019 to note: Golub Capital funded Blue River PetCare's buyout, which displaced a Bank of America syndicated loan; direct lenders participated in a loan for Cooper's Hawk Winery; Ares financed U.K. tech firm Daisy; GSO participated in Advent's Euro3BN buyout of chemicals firm Evonik. A recession could disrupt this frenzy, but it will be interesting to see how both direct lending and investment banks fare in the debt capital markets in 2020.
Prediction: Underperformance and volatility in energy sector will open up interesting opportunities in debt investing – David Wilson, Senior Account Executive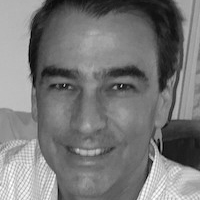 Persistently low oil and natural gas prices drove the underperformance in the energy sector in 2019. We could see this trend continue into 2020, as more energy companies will need to restructure their balance sheets/debt as a result. For example, Chevron wrote down USD11B in assets this month and Chesapeake Energy recently announced a USD 1.5 billion debt restructuring. Energy market analysts warn that many users of midstream services will struggle and/or fail in the next two to three years. The top 40 U.S. shale oil producers have to finance debt maturities of close to USD100 billion, and recent bankruptcies this year included some major names (Halcon Resources Corp, Sanchez, Energy Corp, and Alta Mesa Resources). M&A activity in the energy sector should continue into 2020 including leveraged buyouts of the smaller players.
Prediction: CRE CLOs will continue to gain traction as investors become comfortable with their structures – Sean Stack, Account Executive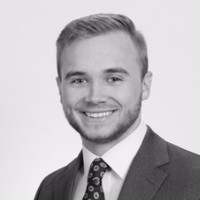 This flourishing sub-sector – commercial real estate collateralized loan obligations (CRE CLOs) – has been a contributor to the CLO market's overall growth in the last three years. FY 2019 issuance is expected to exceed USD 19 billion, which is 40 percent above 2018's USD 13.9 billion. Reasons why we should expect even more CRE CLO deals in the coming year: increased liquidity in the space, investor appetite for yield, favorable pricing/terms for issuers (versus other vehicles), flexibility for short-term borrowers, U.S. Fed's 2019 rate cuts. However, we'll need to keep an eye on macro factors that could affect CRE CLO momentum: U.S./China trade talks, U.S. political landscape (impeachment inquiry, elections), uncertain global growth/potential recession, and challenging competition within this segment.
Prediction: Email will be practically banned as a means of sharing PII and other sensitive information – Alexa Ogilvie, Account Executive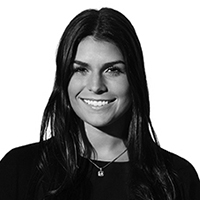 2019 was unfortunately a banner year for cybercrime. A study reports that in the first half of the year, data breaches were already up 54 percent compared to the same period in 2018, and emails are the main culprit, accounting for 70 percent of the data compromised. With the California Consumer Protection Act (CCPA) coming into effect in the new year, and governments and regulators around the world scrutinizing big banks, big tech, and other big corporations' use of customer information, we predict that email will be short of being outlawed as a vehicle for PII transmission. Banks and any other institution that handles consumer information will need to employ secure technology (increasing spending here as well – see "banks will increase spending" prediction), implement strict processes to lock down PII and ensure sensitive info is accessible only when absolutely necessary.
Prediction: Banks and loan issuers of all sizes will ramp up their transition out of LIBOR – Alif Alam, Account Executive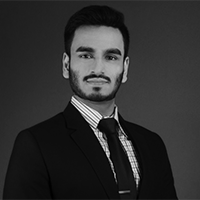 With only about two years to go and increased pressure/reminders/warnings from regulators this past year, banks are going to step up their LIBOR transition preparations. A recent survey around readiness for the end of LIBOR found that large investment banks are somewhat more prepared than smaller lenders, so these firms (hedge funds, BDCs, regional banks) have a lot of catching up to do in terms of identifying and reviewing loan contracts, and incorporating recommended fallback language that kicks in once LIBOR is obsolete. Banks – big and small – along with their legal, tax, accounting partners have much work to do around remediating contracts. One million contracts are not out of the ordinary for a large bank. They're going to need more than email correspondence and human effort to get the job done. (Read more on LIBOR transition challenges and solutions for banks at  intralinks.com/libor).