6 Fintech Predictions for Data in the Cloud and Cloud Platforms in the Next 12 Months and New Decade
The adoption of new technologies continues to impact and transform banking and finance. Our sales engineers and consultants, who interact daily with banks and financial services institutions, forecast which fintech trends will influence the financial space in the next 12 months and beyond.
Prediction: CRMs and investor portals will become more tightly integrated - Paul Loefstedt, senior solutions consultant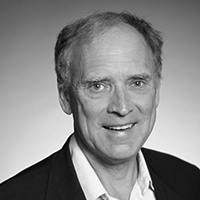 The need to improve efficiency and accuracy will lead general partners (GPs) and fund administrators to prioritize the integration of CRMs with their and Systems of Interaction (SOI) for fund reporting and fund raising. The manual process of tracking investors and their investment choices in two systems results in excessive time being spent in low-value activities and an unacceptable level of inconsistency between systems. Fund reporting and fund raising systems, in particular, are mission-critical business activities. Time spent manually synchronizing investor permissions on reporting systems with a CRM is a time-consuming, low-value task ideal for automation.
Rather than tying system versions tightly together with API-level integrations, companies will focus on data transformation and ingestion, with CRMs being the master and SOIs being the target of update operations. Exporting investor investment relationship data through automated report generation from a CRM can be easily transformed into a format required in a fundraise or fund reporting portal and updated through event-driven middleware solutions that can update the appropriate entities on those portals. Such an approach is quicker to develop, easier to maintain and more resistant to change than direct API integrations. In addition, quick wins on investor synching can set the stage for deeper integrations that surface activity and other insights from the reporting or fundraising portal.
Prediction: The Alternative Investment landscape will digitize beyond data exchange into artificial intelligence – Rekha Depala, senior solutions engineer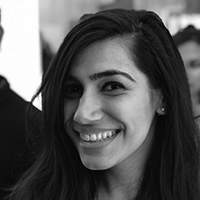 The era of digital transformation may have made unquantifiable amounts of information available to GPs and LPs, but how do LPs manage and qualify all the data being exchanged? In today's competitive landscape, there is no event whereby investors will ask for less data or a simple quarterly report.
Investors are becoming more proactive, drilling down deeper into the data. That's why the new decade will demand superior and more sophisticated analysis tools that can bring more factual reasoning into the decision-making process for investors, including the ability for an LP to source true value creation of their GPs both at the asset level down to the individual partner level. For this, they'll need to have the ability to combine multiple granular data sets using technology such as artificial intelligence and Natural Language Processing (NLP). Enabling LPs to factually measure and assess opportunities will only drive more investors into alternative investments. Such technologies have already been possible in other areas of the financial services sector, namely banking and retail.
Advances in what we can do with an LP's data will represent the next wave in innovation and competition within the private market. We should all be excited about what this can bring to an already competitive and ever-evolving landscape.
Prediction: Blockchain: Ready, steady, SLOW – Daren Glenister, VP, technical sales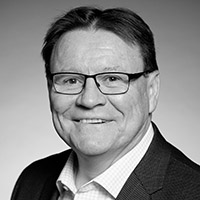 Blockchain, blockchain, blockchain. This has been the chant of a technology that for the past three years has promised to change industries including banking and finance. Yet the reality has been somewhat less promising than the hype. Some industries such as Transportation, Supply Chain and Telco are fast adopters; however, banking and finance are far from early adopters.
Although many companies are in the process of adopting blockchain, many are looking to other technologies such as Internet of Things (IoT) to drive the real value of blockchain. Gartner recently indicated that 75 percent of survey respondents have either implemented or plan to implement blockchain in 2020.
That said, many of those implementations (86 percent) have been in conjunction with IoT technologies. If IoT is driving the adoption, it is no surprise that certain industries would be leaders and other laggards. Companies such as FedEx and Walmart are further down the path of combining supply chain and payment systems using blockchain.
One of the major drawbacks in the adoption of blockchain is the lack of industry and international standards. It is evident that to speed up the adoption of blockchain either federal regulators or the banks themselves will need to standardize on internationally agreed industry benchmarks. We are already seeing early movement to open banking. If the banking industry fails to set standards, other companies will take the lead. Facebook recently announced they were planning to launch a blockchain capability for payments and card transactions; that could be a game-changer. Without standards being published, I expect 2020 to be the year that non-banking companies disrupt the norm and set the standard that others need to follow.
As the new decade starts, 2020 will be a breakthrough year for blockchain in banking. However, it may not be the banks that write the playbook.
Prediction: Digital disruption will influence the future of banking – Adam Preedy, manager, sales engineering, EMEA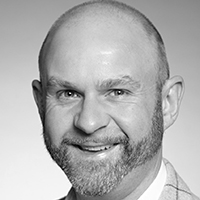 Since the 2008 global financial crisis, banks have experienced a challenging operating environment in the wake of more agile challengers, increased regulations and higher capital requirements. However, further, and arguably with more potential to genuinely disrupt the banking industry, is PSD2 (Second Payment Services Directive) and open banking. These regulations require banks to open up their customer data. While this hasn't fully been scaled yet, it is surely only a matter of time before smaller fintechs, tech giants and newcomers assert themselves against traditional big bank dominance.
Increasingly tech-savvy customers now demand greater flexibility and easy-to-use services coupled with more transparency around things like fees and corporate social responsibility. Customers now have a far clearer understanding of what they expect a bank to do for them. Put simply, some big players have failed to fully embrace the digital transformation and are overly reliant on outdated business models. These banks are vulnerable to disruption and ultimately irrelevance if they don't act. Customer inertia is rapidly declining as perceptions around the difficulty of moving banks changes.
Banks need to become more innovative, fully embrace the cloud and come up with new strategies that make service-based technology a key differentiator. This will only increase as techs and fintechs make the jump into the banking world. Their knowledge around managing (and analyzing) large volumes of data quickly and AI & ML capabilities will present a real challenge to traditional banks. We are seeing banks either creating their own digital banks such as Bó at RBS, or increasing joint ventures with startups and fintechs to challenge themselves and the new challengers. Traditional banks are also focusing on strengthening relationships with existing customers in the hope of ensuring they don't switch elsewhere.
Ultimately, the winner should be the customer as focus increases on experience and lifecycle. Banking is still about people and relationships. Those that succeed in creating a personal, seamless and enhanced user experience will be well placed to meet the demands of the future.
Prediction: Traditional financial services firms will invest heavily in XR and move beyond brick and mortar and web – Ayush Bhatia, solutions architect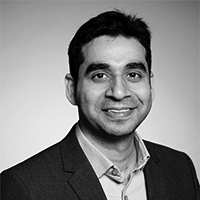 Extended reality (XR), an umbrella term for augmented reality (AR), virtual reality (VR) and mixed reality (MR), will see adoption beyond the gaming and e-commerce industry in 2020. Some interesting use cases include bringing the bank to your living room, interacting with an AR/VR assistant, improving the payment experience, stock trading and a holographic workstation for visualizing data.
As open banking becomes more widely accepted, it will see the emergence of new regulations, compliance, infrastructure, data governance, policies and safeguards. Open banking enables customers to share their personal financial data with trusted third parties and fintech firms that use APIs for controlled access to the bank's data. Also, opening the data outside of the bank will result in new financial products and services.
Some use cases that will see adoption in 2020 are personal and business finances, consumer payments, lending and brokerage. I strongly believe we will see a convergence of XR with open banking leading to innovative solutions. For example, a user might utilize an app for AR/VR to find properties, do a quick virtual tour and get pre-qualified or find the best interest rate based on the aggregated data from different financial institutions supporting open banking API, thus reducing the time and enhancing the experience.
Prediction: Savvy banks will apply eDiscovery AI and search learnings for LIBOR transition – Dominic Brown, director, sales engineering, North America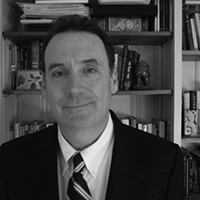 As the December 2021 deadline for LIBOR transition draws near, savvy banks will apply eDiscovery* AI and search learnings from the 2006 eDiscovery deadline to LIBOR transition. Initial eDiscovery data sets – hundreds of TBs – were too large to be digested by AI (artificial intelligence) tools. It required too much computing power to be practical. So usually a first pass metadata search was applied to winnow down the data. Even after this first pass, the data set was still too large for AI. At this stage, traditional search methods – wild card, Boolean, proximity, regular expression – were employed to further cull the data before AI was applied. Although the data sets for LIBOR are not as large, a first pass metadata search to quickly rule out non-LIBOR exposed contracts, followed by conventional search methods, potentially using regular expressions to identify maturity dates, makes good sense for LIBOR transition as well. The more data culled upfront, the less money spent on AI vendors and lawyers later in the process. This equates to millions in savings and faster LIBOR Transition. Then, for both eDiscovery and LIBOR transition, AI takes place on the culled data set. A team of attorneys find sample documents and then feed those documents to the AI tool for training purposes. In many cases, legal reviewers will rank the AI results to further refine the AI training. For LIBOR transition, no need to reinvent the wheel; simply apply eDiscovery learnings for a more efficient transition.
* eDiscovery refers to the duty to preserve, collect and produce ESI (electronically stored information) in response to litigation. The Federal Rules of Civil Procedure, the rules for how civil and criminal trials are conducted, were amended in December 2006 to include ESI.