2 minutes
SS&C Intralinks for Deal Marketing Solution Recognized by Business Intelligence Group with BIG Innovation Award
26 February 2020
We won a BIG award.
SS&C Intralinks for Deal Marketing, a solution that streamlines the painstaking deal marketing process during an M&A transaction and gives users the ability to market deals faster and with fewer mistakes, has been garnering rave reviews from dealmakers and organizations alike.
Now we're proud to announce the solution is the recipient of a prestigious Innovation Award from the Business Intelligence Group.
The annual BIG Innovation Awards "recognize organizations, products and people that are bringing new ideas to life in innovative ways." Every year the Business Intelligence Group selects a product "whose innovative approach or product has caused market or customer disruption."
RELATED WHITE PAPER: SS&C Intralinks® Survey of M&A Dealmakers: Buy-Side Due Diligence Pain Points
Nominations are judged individually by a panel of industry experts hand-picked by the organization's advisory panel and staff.
"We are investing heavily to continually innovate and modernize global dealmaking," said Ken Bisconti, EVP at SS&C Intralinks. "The Deal Marketing platform is the latest example of our commitment to deliver market-leading applications that improve how deals get done. The new platform takes manual and time-consuming pre-diligence workflows and deal marketing and puts them into a data-rich dashboard that provides additional insight into buyer interests and trends."
Big thanks to the folks at BIG for the honor.
To learn more about SS&C Intralinks for Deal Marketing, click here.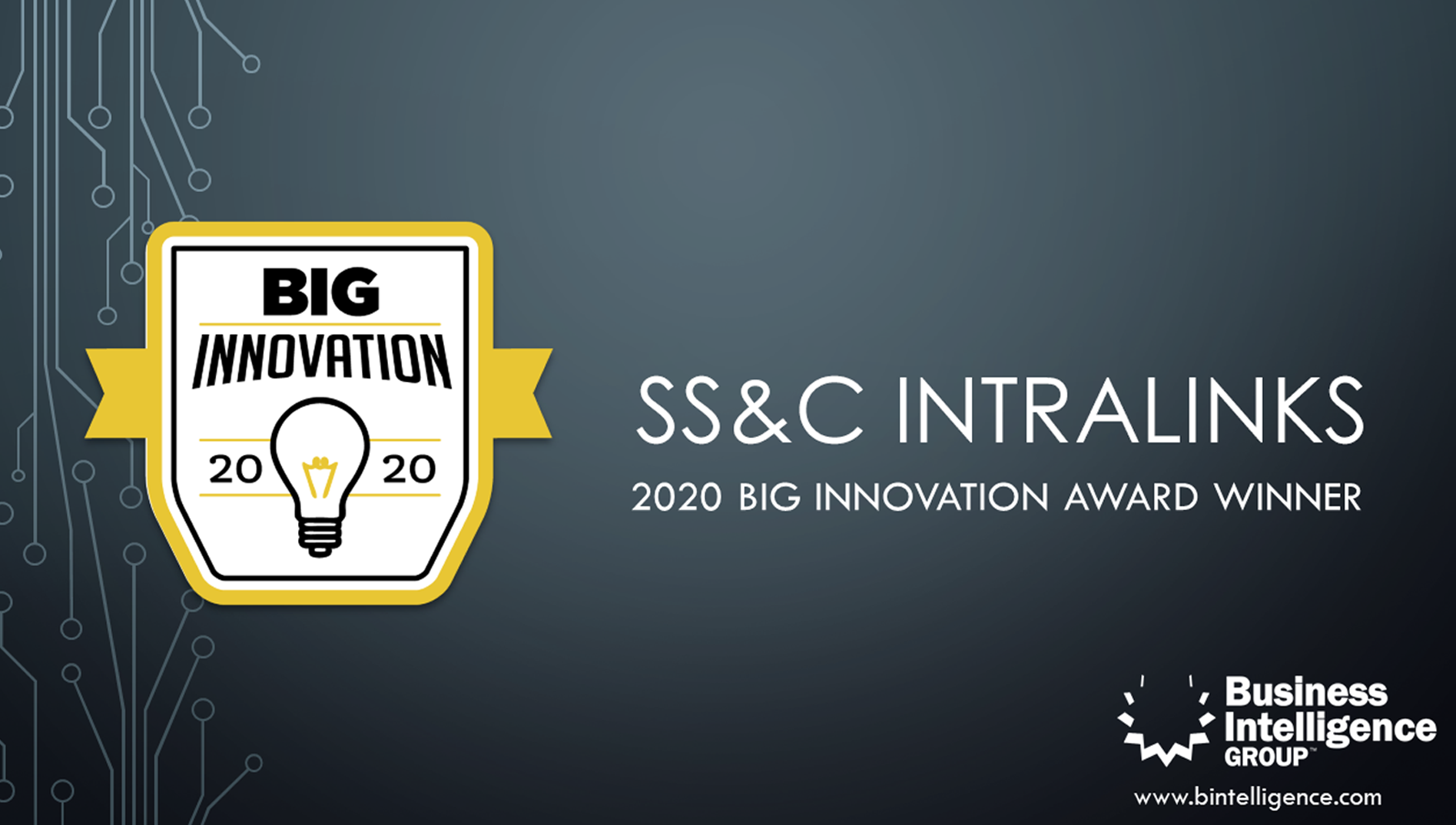 Aiko Suyemoto
Senior Associate, Product Marketing
Aiko Suyemoto is Intralinks' Senior Associate on the Product Marketing team, supporting the M&A, Banking and Securities and Alternative Investments lines of business. She also has experience in corporate communications and business consulting.
Sign up for our newsletter for must-read market analysis and thought leadership, delivered right to your inbox.