Spain Lawyer Discusses 5 Private Equity Client Concerns in the Wake of COVID-19
As the country grapples to recover from the pandemic and market volatility, General Partners (GPs) are working to maintain the value of their portfolio companies and rethink the way forward.
With over 247,000 confirmed cases of coronavirus and more than 28,000 deaths, Spain, particularly the Madrid region and Catalonia, has been hardest hit by the COVID-19 pandemic. In mid-May, the government began to loosen the nationwide lockdown – one of the world's strictest – imposed to slow the outbreak in March, but Prime Minister Sánchez wants Parliament to extend the current state of emergency until July.
Right now, M&A dealmakers, limited partners (LPs) and general partners (GPs) alike are navigating uncharted waters amid a whirlwind of disruption and uncertainty.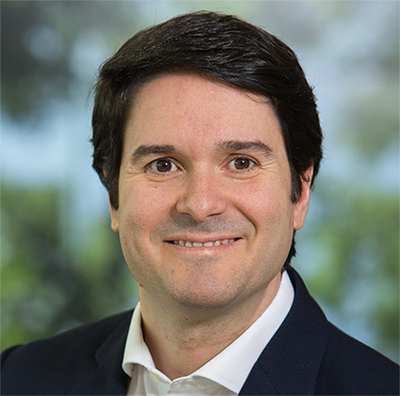 To get a better understanding of how Spanish firms are managing through the crisis, I spoke with Juanjo Corral, a team leader in the corporate and M&A department at international law firm Baker McKenzie in Madrid. A specialist advisor to private equity firms in the region, Juanjo spoke with me about the concerns PE companies in the region are wrestling with and how his firm is helping clients.
How are you holding up, Juanjo? What have you been doing to cope with the situation?
Juanjo Corral: Much better since the news about the dire situations in many of our hospitals and care homes during the pandemic has improved. Thankfully, within the whole firm, our colleagues are all okay. Overall, as of today, we are still able to continue with what we consider to be the best decisions during this difficult time: being with our people and being close to our clients.
Needless to say, these are unprecedented times. We are certainly learning to adapt to a new way of working and living – learning to change even faster. But, frankly speaking, M&A lawyers coming together with a whole team of colleagues under intense pressure is what we are good at. I have no doubt this shall give us a stronger position as a team.
The 'three Rs' (being Resilient, focusing on Recovery and preparing for Renewal) that Baker McKenzie is following during these days is key to our success and the best help we can offer to our clients.
Resilience: All businesses were expecting much stronger growth this year and, no matter the cost base of each one, everyone shall inevitably see a negative impact on the overall profitability of their business – taking into account that the outlook for the remainder of 2020 is highly uncertain. It is key to stay strong and positive in a situation like this.
Recovery: Analysts are no longer predicting a V-shaped recovery but rather one that resembles the Nike swoosh, or even (for the most optimistic minds) an asymmetrical U-shaped recovery, depending on the sector one is looking at.
Renewal: There will be a need to adopt global best practices and health and safety guidelines as businesses prepare to eventually reopen. The world has turned upside down, but this crisis must be a catalyst for positive change and law firms will be a part of this by experimenting with new technology and new service lines, becoming more agile, more collaborative, and more tech- and process-enabled.
I understand that Spain's lockdown was particularly tight. How challenging has it been for you and your colleagues to work during this time?
It is already challenging, but we have been working, as a team and a firm, closer than ever during this period – even with colleagues in other jurisdictions. Thanks to the firm's ongoing investment in digitalization and innovation, the full remote working policy that we had in place, and the fact that everyone at Baker was used to working from home, we have been able to serve and advise our clients without any setbacks.
Within this context, we have had a high acceptance of home-office work among our people. Many of our people would actually prefer to continue working from home, not only for COVID-19-related health and safety reasons but also because it saves them travel time. On some assignments, they may be more effective at home than in a busy office environment. Now is the time to develop and offer alternative pricing arrangements, use access capacities in building a strong knowledge base, and invest in our offerings around sustainability. Crises are times to build trust – both with our clients and our people. We can only come through this stronger if we pull together and show the courage, the creativity and the commitment of each one of us.
McKinsey published a report on the COVID-19-related implications for law firms and the lessons learned from previous downturns to guide the tackling of the current crisis. In summary, the report acknowledges that law firms tend to weather downturns better than the overall economy. This is, in part, because of the wide spectrum of demands from countercyclical practice areas. I truly believe that Baker McKenzie is already making sure that we will be positioned among the more successful firms! Our full-service approach, and our broad geographical spread, help us to level out the hits some offices and practices will take.
"The focus now needs to be on the following series of challenges (no matter whether they are considered as short- and/or long-term): (i) tax political measures; (ii) a pension system that is unsustainable; (iii) an unemployment rate that is still very high; and (iv) productivity, which is still low."
Many of us went into 2020 expecting certain challenges, but nothing like what happened. COVID-19 changed everyone's playbooks. In terms of the role you play at your organization, what were your plans for the year and what sort of volume of dealmaking in Spain did you anticipate? How has the pandemic impacted deal dynamics in your geo?
Baker McKenzie's Global Transaction Forecast, published in October for the year 2020, where M&A and IPOs expectations by regions and countries are analyzed, showed that in Spain:
Although the Spanish economy continues to grow well above the Eurozone average, cooling domestic demand and an adverse external environment mean that we expect a gradual slowing in the pace of expansion. A handful of large transactions supported the M&A market in 2018, but dealmaking is proving sluggish this year and we expect a further moderation of activity in 2020 alongside the slowing economy.
Needless to say, nowadays this data is completely out of date. The pandemic impact, globally speaking, has no precedent (i.e., there is no historical data to serve as a comparison in the last 100 years).
Our M&A and PE departments are organizing webinars with different clients and M&A operators within the legal sector (such as investment banks, corporate finance teams, M&A investment boutiques and PE funds) to analyze and discuss openly the potential issues around COVID-19 impact on M&A and PE transactions. We are already focusing on three different scenarios: (i) any foreign investment restrictions; (ii) current transactions in place (between signing and closing deadlocks); and (iii) new transactions to come and new ways of working.
To that extent, and through the different discussions held, we understand that:
Transactional work has decreased by approximately 80 percent compared with last year.
There is a need to pull together and come up with some creativity to build up solid commitments from M&A and PE operators.
All businesses are trying to tackle this uncertainty and unprecedented time with resilience.
What are some of your clients' biggest concerns right now?
In the private equity (PE) sector, the current objective is now clear: maintaining the value of the portfolio companies. All have maintained a conservative position during these past months on both the transactional and new investments levels, despite their great liquidity and the need to meet their investment obligations and commitments for and with their LPs.
To that extent, and based on discussions with some PE companies in Spain, there are five main concerns:
How the valuations of the companies will now be carried out and on what basis.
How agile the processes (even when we are in front of beauty contests, open for more than two bidders) will be, targeting companies that could have a high element of distress.
How deferred payments will be structured and which deferred payment schemes will be successful (such as earn-outs, which were almost forgotten in Spain. or other similar mechanisms).
How to inorganically grow portfolio companies with relevant add-ons that may have been impacted by COVID-19 measures with a strong decrease in the relevant EBITDA acquisition levels.
How foreign investment and/or public takeover policies will be affected and changed according to the last measures enacted by the government of Spain, which may restrict (in terms of competitiveness) or disadvantage certain geographical areas or type of companies.
Overall, the market traditionally came from a more seller-friendly position, where, for example, locked-box structures and no-deferred-payments schemes were a trend. We will see (of course, depending on which sector we are looking at) how it will return to: (i) new completion accounts structures – complex deferred payments obligations based on earnings and certain EBITDA levels; (iii) non-fattened deal values; and (iv) a buyer's much stronger position in terms of negotiation.
As Spain comes out of the lockdown, what kind of opportunities do you see, given the current environment? Are there any sectors/industries where you expect to see a surge in deals?
It all depends on the sectors and the "neighborhoods" you are looking at. At Baker McKenzie, with clients and industry focus in our DNA, we support continuity (on a perpetual and vocational basis) with our clients and with areas of law as strong as employment or tax, among others. In this sense, our unparalleled international footprint helps us to maintain such an industry focus, combining practice areas and geographies and having a complete 360-view of the needs and issues our clients may be facing nowadays.
In this context, we should say that highly affected sectors that will give rise to transactions where a speedy process and the creativity will be key are: (i) real estate; (ii) consumer, goods and retail; and (iii) hotels & leisure. At the same time, we believe that others, such as technology (IT) or healthcare (life science), will continue with a more traditional process and approach, and we should still see large transactions there, given the high productivity and added-value of companies belonging to these sectors that have somehow been booming due to their positioning during the COVID-19 pandemic.
The impacts of the pandemic are still yet to be felt in a big way in PE. Do you have any sense of what lies ahead for H2 2020?
The feeling is still very uncertain, and perhaps it is something that we will begin to see in H1 of 2021 rather than during the last months of 2020. Nevertheless, we are inclined to think that the following range of transactions will begin to have a great boom:
Distress, with faster processes and closing to meet the possible needs of the investment target.
New transactions driven by the so-called "impacted funds" created to mitigate COVID-19 policies and issues.
PE to begin taking minority positions in larger companies, or even in listed companies.
The creation of platforms by the PE houses where the add-ons will have a predominant position, and which shall serve to bring together SMEs that make sense to join at a synergies level or potential internationalization.
On the institutional investor side: (i) the market of secondary deals is expected to be very active in the upcoming months as some pension funds will be under liquidity pressure; (ii) additional equity needs will generate interesting co-investment deal flow for LPs; and (iii) LPs will require more consistency in valuations after the COVID-19impact.
What would you say are the short- and long-term challenges in your region?
Analysts from the Spanish Elcano Royal Institute are also discussing this. There is a fear of a new recession in the Spanish economy (after finally having rebounded from a long recession, since 2014) and the lack of leadership in our political system (i.e., three general elections in the last three and a half years, which is the same number as between 2004 and 2015) will not help at all. This weakens Spain's capacity to carry out economic reforms.
The focus now needs to be on the following series of challenges (no matter whether they are considered as short- and/or long-term): (i) tax political measures; (ii) a pension system that is unsustainable; (iii) an unemployment rate that is still very high; and (iv) productivity, which is still low. Resolving these issues will determine the shape of the economy in the future and following any COVID-19 impact.
Despite this political context, the creativity and commitment of the investment banks and those other legal and economic operators whose core business consists of structuring transactions will be key at this time; they can collaborate and continue creating the safe and legal security environment that Spain represents for these markets. I always have a very positive mind and approach, and Spain continues to have, in terms of competitiveness and revenues, very high-level companies that will continue to be attractive to the M&A and PE environment in Europe, as well as to other foreign investments.
Any additional thoughts?
When we think about these past two months and how we have changed and adapted our behavior to the new circumstances, we feel that we have expanded our boundaries and themes of conversation amongst ourselves and with our clients in two different ways:
We have become more personal, more human, by sharing experiences and feelings, i.e., we have gone beyond our comfort zone.
Whatever the next weeks and months bring, it seems certain that we will not go back to the previous mode of "business as usual." The role of the state has been increased, global supply chains restructured, digitization accelerated, social distancing will be a must, as will living with the necessary adjustments to be better prepared for future climate change.
In this crisis, there are two fundamental changes with respect to the former 2009 crisis:
On one hand, there is now a lot of liquidity, meaning that banks have not been affected by this crisis and investment funds and PE houses have been raising a vast amount of funds in recent years, with policies on more restrictive or conservative investments.
On the other hand, it is very difficult to foresee the temporal scope of the crisis, because nobody can know with certainty if there will be future confinements. This greatly impedes the preparation and drafting of budgets and business plans within companies.
Overall, the need for recovery of EBITDA-acquisitions levels, and the need for inorganic growth of the portfolio companies of PE houses impacted by COVID-19 as a faster way to face such recovery and pave the way for new incomes and internationalization, make us think that 2021 should be an M&A year for Spain.
And in this environment:  (i) the combination of our international footprint as a real global firm, together with the local knowledge of local markets over the years; (ii) the industry focus combining practice and geographic areas, which provides complete 360-degree customer service; and (iii) the specialization in companies that want to internationalize or foreign investors who want to invest in Spain; position Baker McKenzie as a trusted (and the best) legal partner for this so-called "new normal."
Javier Martinez Rubio
Javier Martinez Rubio is an account executive at SS&C Intralinks based in Madrid. Javier joined Intralinks in 2018 to develop the Iberian Market. In his role, Javier is responsible for managing relationships with the main banking and legal advisory firms in Spain and developing Intralinks' footprint in the Spanish hedge funds and private equity sector.