What's Ahead for Bankruptcy and Restructuring in 2020
Highlights from our conversation with Neil Gupta of SSG Capital Advisors.
SS&C Intralinks recently took a temperature reading of the COVID-19 era restructuring environment in our webinar, How to Prepare for Restructuring-Driven M&A in an Uncertain Market. My colleagues Joe Lauritzen, Justin Nowicki and I were proud to feature a special guest, Neil Gupta, managing director of SSG Capital Advisors.
Neil, with over a decade of experience working with clients on mergers and acquisitions (M&A), restructuring and financing transactions, gave us great insights on navigating sell-side and capital-raising projects during this unique period.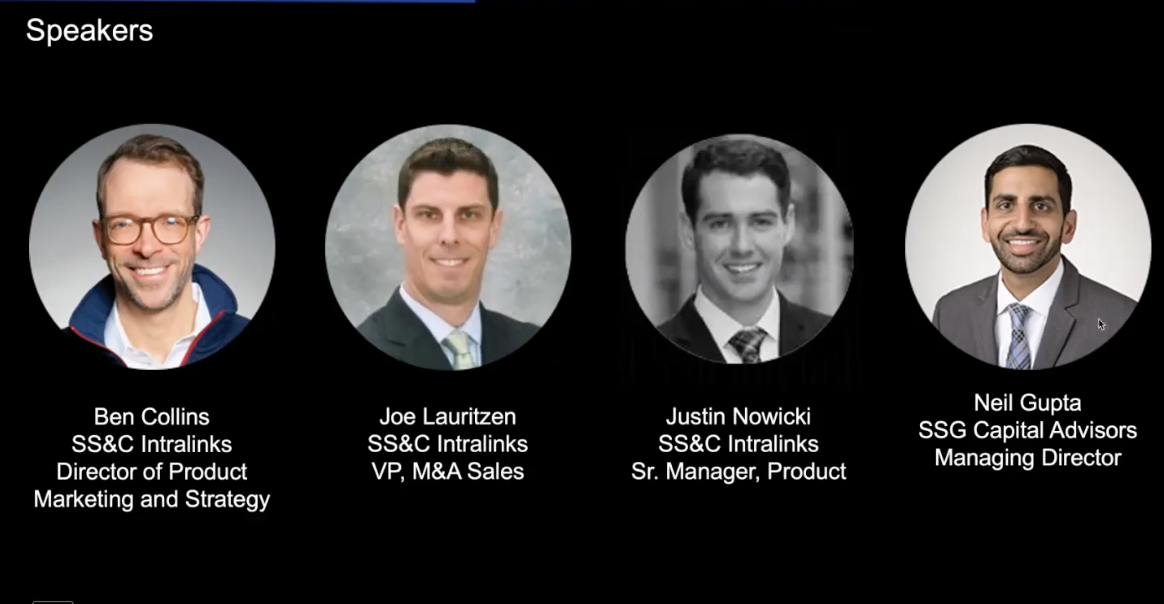 "We've already started to see a pickup in deal activity in bankruptcies – especially in the middle market," Neil explains. "A wealth of credit here has left many companies exposed," he says, leading to a number of re-orgs and sell-side activity.
What lies ahead in the short-term
Neil sees short-term funding starting to wane as the COVID-19 crisis exposes some structural issues that existed prior.
Neil also sees an active buyer universe ahead, with more nimble parties being more active. Opportunistic private equity (PE) firms, he explains, are viewing this as a window to move on targets that previously haven't been available/economical.
Due diligence, however, is difficult right now. Deals started at the outset of the pandemic have hit speedbumps due to liquidity or stakeholder issues. Still, Neil says some teams are still making deals happen. More patient stakeholders have been able to bridge the deal with stimulus money and delay.
For valuations in the time of COVID-19, he points out, companies should first start looking at their asset base for downside protection as a defense. In terms of capital raising, expediency is now affected by lenders being much more judicious in underwriting.
The path ahead
For sellers in this new realm, Neil suggests casting a wider net to find interested buyers. From the buyer perspective, larger players will be winners in tangential industries or new markets.
From a tactical standpoint, however, Gupta says due diligence may be more dependent on video calls during the current crisis. Buyers will rarely have the benefit of visiting companies on multiple occasions. "We need a better way of disseminating information," he adds.

You're a click away from all the details Neil Gupta had to offer. Watch the full webinar for his other insights, as well as our Q&A and a great demo of how the Intralinks Deal Marketing solution can help streamline the restructuring deal process.