4 minutes
Learn All About Hong Kong's New Limited Partnership Fund Ordinance
25 August 2020
The new regime is intended to drive growth in the private equity sector.
Asia-focused funds have always looked to Hong Kong as a regional hub to situate their investment teams. However, these funds typically have established or domiciled their collective investment vehicles in jurisdictions such as the Cayman Islands, which provide a regulatory framework familiar to investors and a tax-neutral investment platform that allows investors to be taxed on returns in their home jurisdictions.
I spoke with funds lawyer Penelope Shen (pictured below), Partner (Investment Funds) at Stephenson Harwood LLP, about Hong Kong's latest Limited Partnership Fund Ordinance (LPFO) taking effect on August 31, 2020, to learn more about how this bill further enhances Hong Kong's position as a regional and international private equity and asset management hub.
You have experience advising investment funds in Asia. Can you tell us a bit about your background and your legal practice?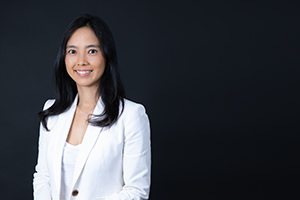 Penelope Shen: I focus on the establishment and structuring of private investment funds, with a particular emphasis on hedge funds and private equity funds.
My years of providing legal leadership advice to such clients extend naturally to advising on fund restructuring, distribution and private placement, compliance and regulatory requirements, side letters and derivatives documentation (including ISDA and prime brokerage agreements). These clients include some of the largest asset managers in Hong Kong, China and Singapore.
What are the key features of the new Limited Partnership Fund Ordinance?
First, aligning with the industry standard in other jurisdictions, the LPF [Limited Partnership Fund] has no separate legal personality. The partners have freedom of contract in respect of the operation of the LPF pursuant to the limited partnership agreement.
Second, there is no minimum capital requirement.

Next, the general partner has unlimited liability for all the debts and obligations of the LPF and has ultimate responsibility for the management and control of the LPF.
And, finally, there are no restrictions on the investment objective and strategy of the LPF.
How will limited partners benefit from the new LPFO?
Primarily, the maintenance costs of the LPF will be substantially lower than, for example, a Cayman Islands exempted limited partnership. We're talking here about a few thousand U.S. dollars compared to a few thousand Hong Kong dollars. This means net distribution to limited partners will be higher.
Are there other local developments that entice fund groups to domicile in Hong Kong? For example, the Open-Ended Fund Regime or the Unified Hong Kong Tax Exemption Regime for funds?
The unified Hong Kong Tax Exemption regime for private funds has undoubtedly simplified the tax structure. With China developing its southern Greater Bay Area, the Open-Ended Fund Company (OFC) and the latest LPF regime are being introduced at the right moment as investors look to raise funds and/or to invest in the region.
How does the new ordinance in Hong Kong compare with other jurisdictions commonly used by Asia-focused funds, such as Singapore or Cayman?
The LPF regime is in line with other industry standards, generally speaking. One difference between the LPF and the Cayman Islands exempted limited partnership (ELP) is that the former requires the appointment of a manager, which may be the GP. However, regardless of the structure, as long as the management of the LPF or ELP is in Hong Kong, we should review regulatory requirements closely to ensure compliance.
Singapore also has a limited partnership regime, but what has caught the news lately over there is their Variable Capital Company (VCC) scheme. The VCC is different from the OFC in that it can be adopted for private equity-type investments. An umbrella VCC can establish different sub-funds, which makes it a flexible vehicle that can benefit from economies of scale and cost efficiencies, as opposed to the traditional limited partnership structure. The law also provides for VCC re-domiciling procedures for corporate entities set up as investment funds.
Do you anticipate growth in private equity, family offices, and the development of the asset management industry in Hong Kong in the next 12 months?
Notwithstanding the impact of political uncertainty and the U.S.-China trade war, I expect Hong Kong to see gradual growth in the private equity, family offices and asset management spaces. There's a lot of synergies to be had: Family offices in Asia, for example, are generally maturing and their assets will flow into private equity. Hong Kong will also continue to benefit from state-led growth in the southern Greater Bay Area.
It's an exciting time, though of course, we could always do without any economic impact arising from macro-political and trade issues.
Adrian Wong
Adrian leads SS&C Intralinks' alternative investments business in North Asia. Leading a team dedicated to addressing the needs of alternative investment managers, Adrian facilitates the fundraising, fund reporting and transactional activities of private equity, venture capital, hedge and real estate funds of all sizes, strategies and vintages across the region.
Sign up for our newsletter for must-read market analysis and thought leadership, delivered right to your inbox.