What's Next for Retail Bankruptcy & Restructuring in Asia-Pacific in the Next 12 Months?
We spoke with restructuring specialist Stewart McCallum about the current state of the retail market in Asia, and what lies ahead for the retailers in the region for the coming year.
No economy in the world has been unscathed from the economic fallout from the COVID-19 pandemic. Retailers worldwide have been severely affected by government-ordered lockdowns and travel bans intended to stop the spread of coronavirus. While some retailers are managing to hold on by a thread thanks to online shopping, many shops in Europe and North America were facing headwinds that instigated bankruptcy and corporate restructurings.
While Asia-Pacific has been affected by the health crisis, all countries find themselves in unique positions. To learn more about the state of the market and what lies ahead, I spoke with Stewart McCallum, an industry specialist who has vast experience working with distressed companies.
You have experience working with retail clients. Can you tell us a bit about your background?
Stewart McCallum: I am a Partner in EY's Turnaround and Restructuring Strategy division. For 20+ years, I have worked with retailers suffering varying degrees of stress and distress, including electronics, clothing, furniture, and food retailers.
What was the state of the retail industry in Australia pre-pandemic?
Prior to the COVID-19 pandemic, retail spending was at historic lows. Issues regarding employee underpayments were widespread and gaining significant media attention, consumer change to digital was creating significant challenges, cash positions were weakening and debt levels rising.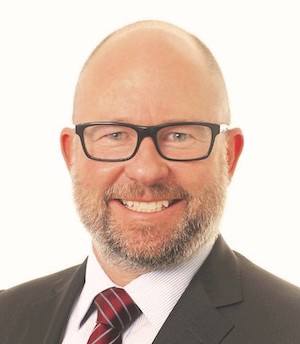 What was COVID-19's impact on retail in Australia?  Where is the industry currently?
There have been winners and losers in retail, because of the impacts of COVID-19. Essential goods (supermarkets), home office and electronics retailers have been in high demand as Australia has witnessed a shift from working in central business district (CBD) offices to working from home. Conversely, fashion retailers relying on a brick and mortar store model have borne the brunt of falling foot traffic in the CBD and shopping malls because of COVID-19 induced lockdowns, as well as decreasing demand for fashion and professional wear, in circumstances where people are not attending offices and have not been readily allowed to attend restaurants, cinemas, nightclubs, and such.
Insolvencies in the retail sector are emerging, especially in North America and Europe. Will underlying pre-pandemic ills continue to exacerbate the industry's woes?
In Australia, there seems to be a trend towards formal restructuring of retail businesses via the voluntary administration regime. The early stages of COVID-19 were characterized by informal internal restructuring, where management teams and boards took responsibility for implementing short-term liquidity measures to ensure short term survival. As the pandemic continues, it seems there has been a shift to formal restructuring techniques (i.e. the voluntary administration regime in Australia), with a number of high-profile retailers having recently gone into administration, including G Star Raw, Seafolly, PAS Group, Pavement and TM Lewin. If lockdowns continue (noting the pandemic continues to worsen in Victoria), this will place added pressure onto retailers' chances of emerging from COVID-19 with match fit businesses.
What sort of actions should directors take if their firms are experiencing difficulties?
In March 2020, the Australian Government implemented a six-month 'safe harbour' from insolvent trading liability for directors of companies, in respect of debts incurred in the ordinary course of the company's business. That safe harbour is due to finish in late-September 2020.
Notwithstanding the removal of insolvent trading risk for directors, which often precipitates the decision to put a company into voluntary administration, directors have ongoing fiduciary obligations to their company's shareholders, creditors and broader stakeholders.  Those obligations need to remain front of mind, with decisions made accordingly to protect their stakeholders' best interests. That may involve implementing measures to take advantage of the opportunities COVID-19 has provided to their business (e.g. retailers of essential goods) or taking informal or formal restructuring steps to ensure the business's best chance of survival.
 
How common is it for governments to offer support for distressed companies?
It has not been common for governments in Australia to offer support for distressed companies or distressed industries more generally. The COVID-19 pandemic, however, has led to significant government support being provided to affected businesses.  That support has been expensive, but also a game-changer to help many retail businesses survive.
In response to COVID-19, the Australian government support includes:
JobKeeper payments to allow employees to retain their jobs
Relief packages for commercial tenants
Small business financial relief packages
Tax assistance and incentives
What types of questions are you fielding most from your clients?
The questions we are fielding most from our Australian clients include:
Assistance with cash flow scenario testing
Assistance with landlord negotiations
Analysis and optimization of store footprints
Future consumer spending trends arising out of EY's Future Consumer Index
Where do you see retail faring in Asia-Pacific over the next 12 months?
We are seeing significant value-based shifts with consumers that are affecting buying decisions.
The loss of control and certainty caused by COVID-19 has seen consumers become more inward focussed and self-protective.  Values are being re-defined and there is deep reflection on what matters most. Five key areas are:
base level of affordability and financial survival
health and safety
the planet and environment
societal good
personal experiences
We also know that Australians are getting much more comfortable with digital buying and this habit is likely to stay around.
Anything else you'd like to add?
Many of the changes which retailers are facing are deep and lasting, but also nuanced: it's important to understand the different needs of different consumer segments. While the consumer is changing fast, many people still love retail: they have missed it during lockdown; shopping is still a source of joy for people; they are excited about getting out shopping again.  But what that needs to look and feel like is changing.
Lauren Phillips
Based in Australia, Lauren looks aftervarious top-end law firms, investment banks, consultancies and boutiques. Coming from a digital background, she brings a deep understanding of UX and technology integration. Heading up the EY ANZ relationship, she supports teams such as M&A, restructuring and bankruptcy, transaction advisory and diligence.