SS&C Intralinks Market Intelligence: The Latest Look into Greater China's Dealmaking and Fundraising Landscape
The Greater China region experienced the earliest onset of – and recovery from – COVID-19. But has the dealmaking and fundraising environment shown the same level of recovery?
Over the last two weeks of August 2020, Intralinks surveyed 260 M&A professionals and fund managers across the Greater China region. Our questions were designed to discover the latest impacts of COVID-19 and how practitioners are coping with the subsequent challenges in dealmaking and capital raising.
Challenges
COVID-19 has inevitably posed new challenges to the M&A and fund due diligence process; to this date, the majority of respondents express than in-person meetings have been moved online, and that traveling and site visits have been restricted. Interesting to note that access to documents and outreach to prospects less impacted with aid of alternative (digitalized) due diligence methods.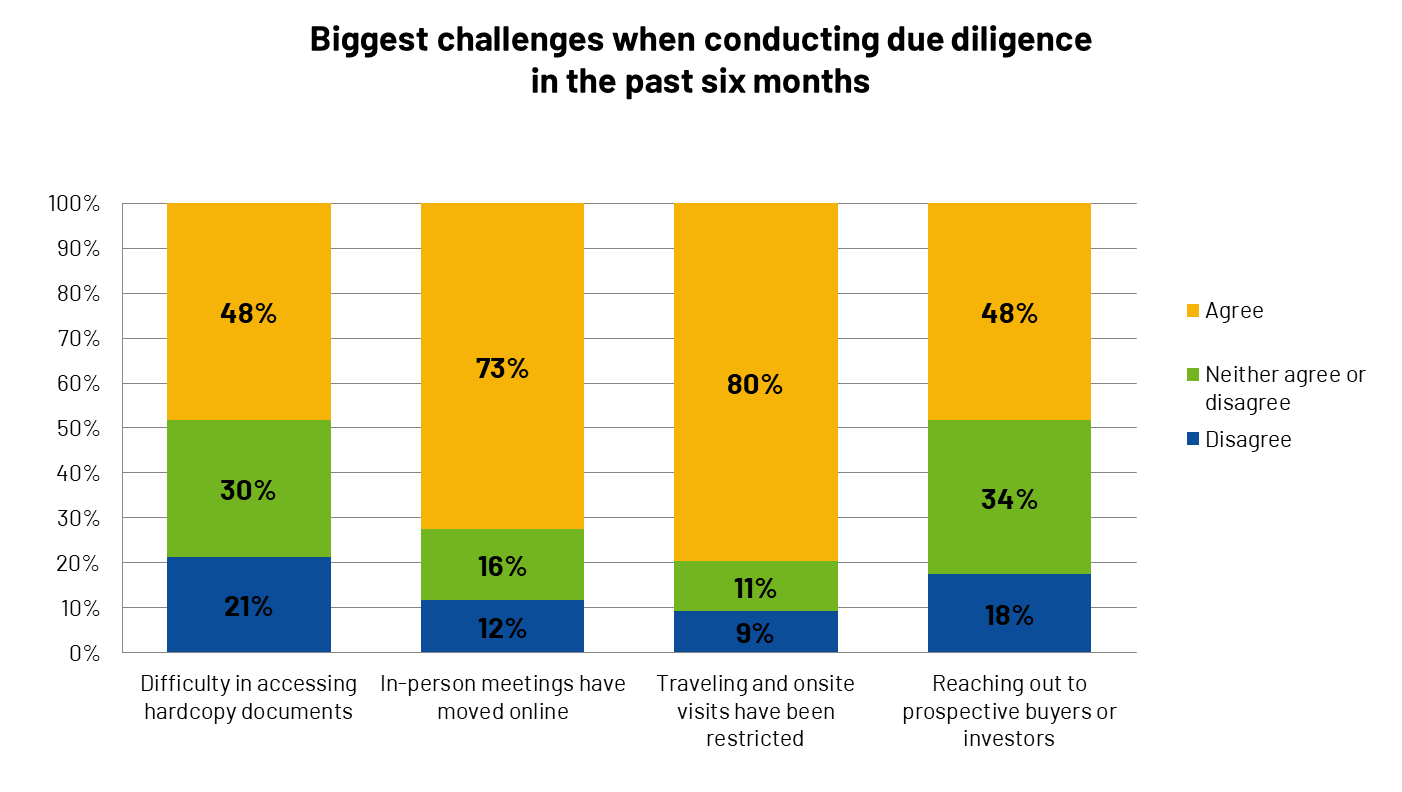 More than half of respondents are postponing deadlines (58 percent) and conducting virtual site visits (55 percent). More than one-third of respondents are setting up or increasing usage of virtual data rooms to collaborate with buyers and investors, and disseminate videos.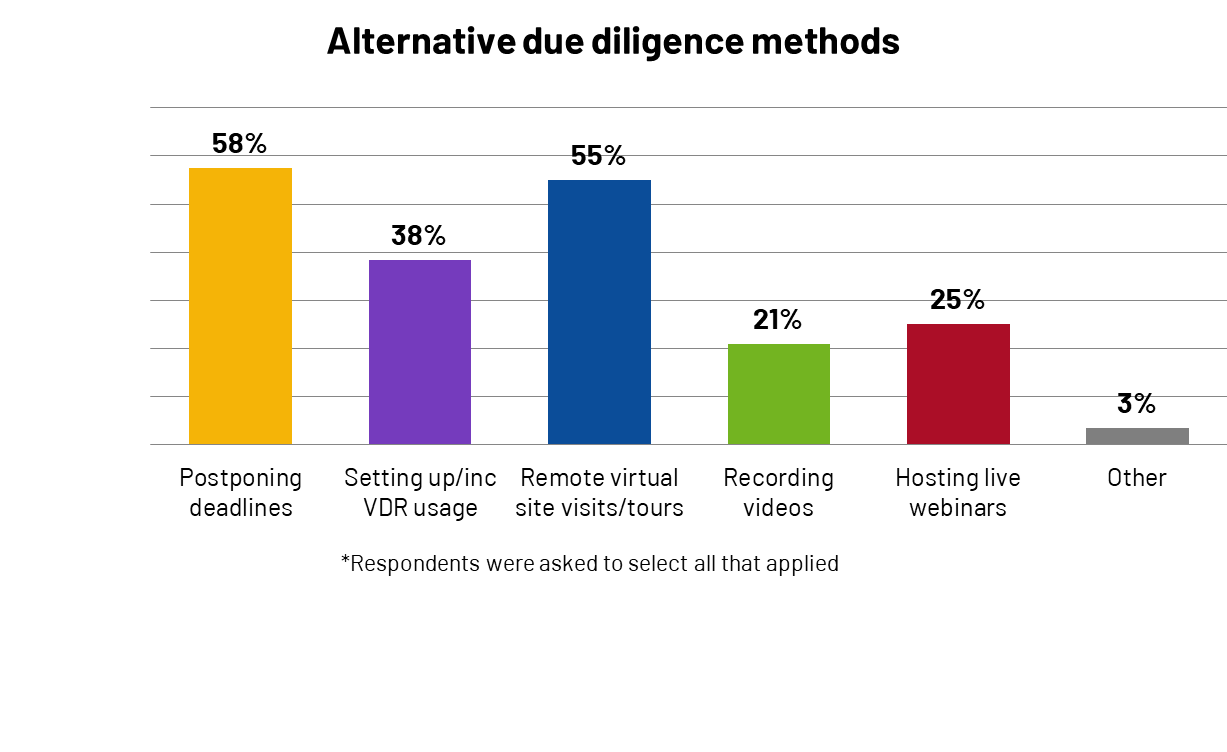 Impact on M&A and Fundraising
Over 40 percent of fund managers expressed that their fundraising activities are, or were, postponed by one to six months. 19 percent of respondents indicated delays of over seven months.
It is encouraging that over 40 percent of fund managers we surveyed expressed that there are no delays and no negative impacts in the past 6 months.
In fact, 17 percent of respondents claim their fundraising has sped up due to the digitalization of their operational due diligence methods.
GPs expressed that this expedited process was led by their ability to maintain regular and even more frequent content with LPs. This was achieved by sending out investor update letters via virtual platforms such as virtual data rooms and retaining LP engagement by holding virtual AGMs and webinars.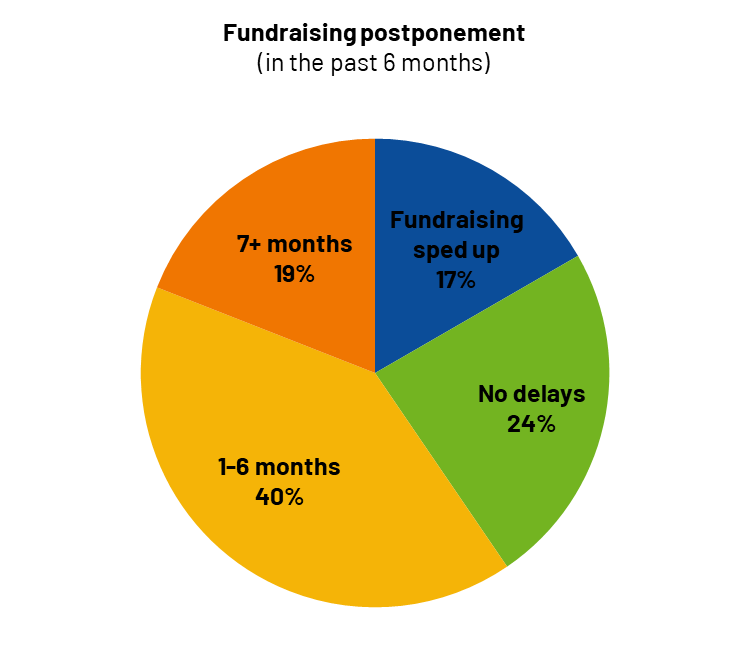 On the dealmaking front, only four percent of M&A practitioners indicated that their deal process has sped up – while more than half (52 percent) of dealmakers have one to three deals on hold or postponed, and 11 percent with more than four deals on hold or postponed. 
Many respondents expressed that their firms are pivoting by setting up local teams to continue in-person conversations and site visits, as domestic travel has largely resumed within China.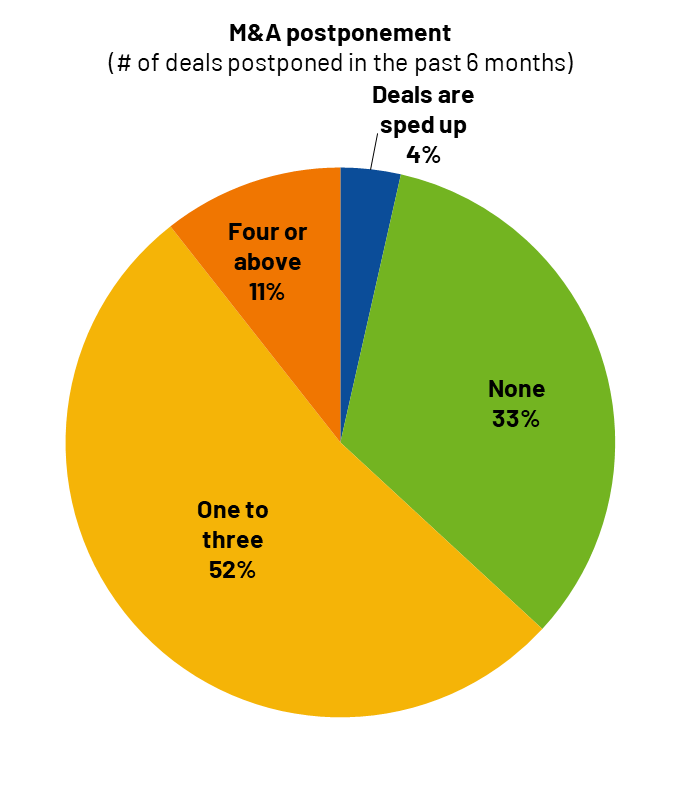 Expectations for the next 12 months
The vast majority of our respondents (90 percent) agree that technology and digitalized/virtual processes will undoubtedly continue to be adopted in performing due diligence.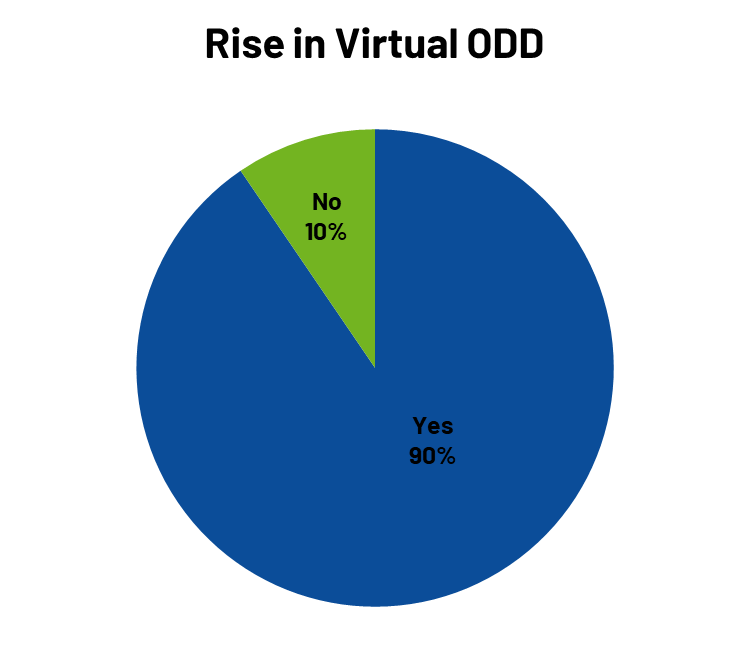 The overall deal flow outlook remains optimistic; 65 percent of dealmakers expect to close the same amount or more deals in the next 12 months; 34% said the number of deals will decrease; and only 1% are more pessimistic, indicating that no deals will be closed in the next 12 months.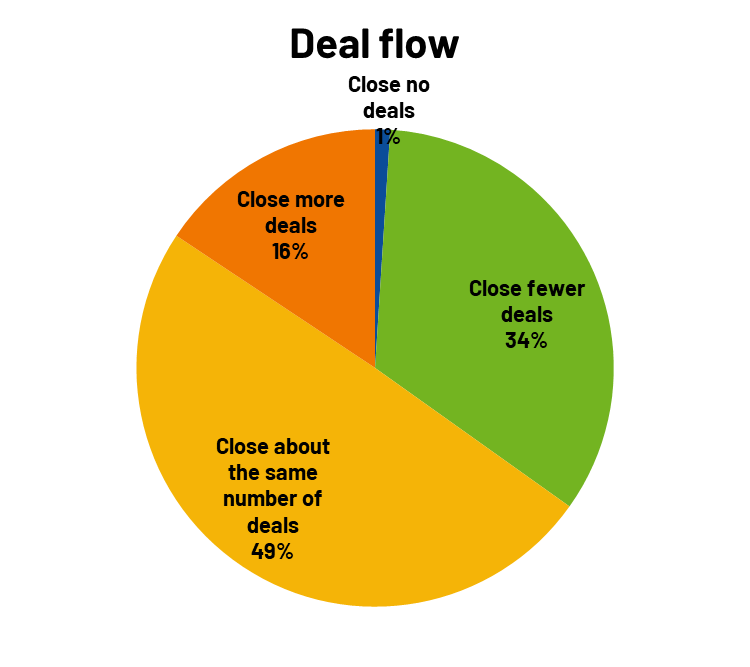 Breakdown of Survey Participants
Our participants are a collection of 260 M&A practitioners and fund managers across a representation of sectors and private equity firms in the Greater China region.