Here's How a Venture Capital Firm Is Virtually Supporting Portfolio Companies During the Pandemic
Leveraging cloud-based tech to communicate effectively is the mantra for agile Paris-based VC firm XAnge.
Since March, venture capital (VC) has shown resilience in the wake of the COVID-19 pandemic. Amid ongoing uncertainty, VC firms have had to respond by revising playbooks and working closely with portfolio companies so they can operate at peak performance in the remote-work environment.
To get a frontline account of how one VC firm has adjusted to the new normal, I spoke with Pauline Paquet, startup success manager at XAnge. In a revealing conversation, Pauline shares how XAnge swung into action at the onset of the pandemic by publishing a COVID-19 guide to help their portfolio companies navigate the situation. The information was so well-received that they decided to share it with the world.
"It was challenging but we knew the playbook would be helpful," says Pauline. "As we received very good feedback from our entrepreneur community, we decided to publish our playbook online to help other companies  get through the crisis."
Romain Lopez: I'd like to begin by asking you about life B.C. (before coronavirus). In your role at XAnge, you support startups the firm has invested in. What were some of your priorities and goals for 2020 in terms of your work? What were XAnge's priorities and goals?
Pauline Paquet: Supporting our portfolio entrepreneurs has always been a priority for XAnge. In the startup ecosystem, we are known to be entrepreneur-friendly. I joined XAnge in September 2019 to capitalize on the support each investor brings to its portfolio and launch the startup success activity at our portfolio scale (over 65 startups). Back then, our priorities for 2019/2020 were to build a set of support products to answer their main needs: 1. Bizdev: How to help our startups do more business; and 2. HR: How to help our startups recruit the best talent for key roles.
In addition to that, my day-to-day responsibilities include:
Leveraging XAnge's team and our startup community knowledge to create value-added content/resources.
Negotiating perks so our startups benefit from discounts and specific support from partners such as AWS, Netsuite, Hubspot and Mailjet.
Conceiving processes and tools based on XAnge's strengths to bring specific support on critical topics.
Every company has had to quickly adapt company playbooks due to the fast-moving pandemic. What are some of the actions your firm took to mitigate the fallout from COVID-19? How has it impacted your role and relationships with the portfolio companies you work closely with?
Our team had to work remotely very quickly. We didn't work remotely before the pandemic, but all the tools and solutions we use were already cloud-based. It was not a total change for us.
Very concretely, our portfolio companies' boards went on Microsoft Teams or Zoom. We used Slack even more to communicate with portfolio companies and our team. We did more team meetings to keep contact and to make sure everyone was okay.
On a personal note, the crisis has positively impacted my relationship with our portfolio companies. As I started a few months earlier, some entrepreneurs in our portfolio didn't know me well. Thanks to the support work our team provided, almost all of our 65 startups got to know me.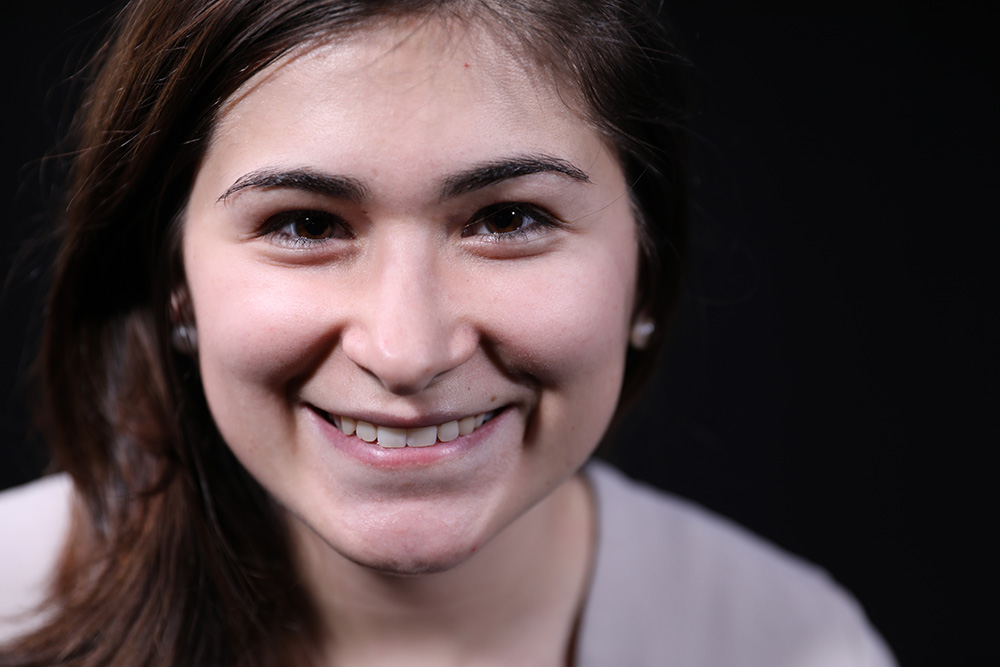 (Above) XAnge's Pauline Paquet: "We succeeded in updating the content in real-time and answering portfolio companies' questions we received daily. It was challenging but we knew the playbook would be helpful."  
From your perspective, how are startups switching their business models to find new business opportunities during the crisis?
Honestly, we were very impressed by how well our entrepreneurs managed the crisis. By design, startups are used to quickly adapting to societal changes. Those who could benefit from the crisis, or those who were dependent on affected sectors and expanded their business targets, did so very quickly.
The strength of a startup is also to have a recurring revenue model. Thus, they are more resistant to this type of event and less impacted than companies that sell once.
I understand you put together a COVID-19 playbook for the firm's portfolio companies. Can you share a few insights?
From the first announcements from the French government, all media, social networks and online group discussions were full of "it seems that …." It was really difficult to get information and the situation was moving fast. To save time for our entrepreneurs, we put in place a COVID-19 playbook with a range of economic and legal measures. Thanks to a dedicated task force, we succeeded in updating the content in real-time and answering portfolio companies' questions we received daily. It was challenging but we knew the playbook would be helpful. As we received very good feedback from our entrepreneur community, we decided to publish our playbook online to help other companies to get through the crisis.
Right now, startups need to have a sense of community. Is that why you're conducting peer-to-peer calls with members of your portfolio companies?
As everyone was trying to manage around COVID-19, it was really helpful for entrepreneurs to share feedback on how other entrepreneurs were dealing with employees, loans, security measures, etc. We conducted peer-to-peer calls every two weeks on specific topics such as temporal unemployment, security measures, loans, etc.
Company culture is important to early-stage companies. In your view, how are the startups you work with maintaining company culture while remote working?
At XAnge, we believe in startups with a strong culture. It's an ingredient to success. In the context of COVID-19, there was a huge advantage in keeping teams engaged. They migrated their culture and rituals online and paid attention to how employees were feeling. I was impressed with how our entrepreneurs put employee care as a priority. This is the best way to keep a strong culture and make sure your business is going to continue successfully.
Now that we're many months into the pandemic, do you have any learnings to share with peers in similar roles in VC?
The best way to assist your portfolio companies in a very uncertain time is to be as responsive as possible. As policies and sanitary measures are constantly evolving, you have to be able to provide them with updated information very quickly. As such, you are saving them time and money.
Romain Lopez
Romain Lopez is the manager of the French advisory team, in charge of the relationship of financial advisors, law firms and private equity investors. He joined Intralinks five years ago as a sales engineer and previously covered key corporate accounts for three years, with a specialization in the pharmaceuticals and energy sector. He holds a master's degree from Grenoble Ecole de Management Business school and a master of science in entrepreneurship from ESSEC.