COVID-19, Securitization and Deal Marketing: 4 Takeaways from 2020
Volatility and uncertainty have reigned in 2020, and segments of the debt capital markets witnessed varying fates throughout the year. Amid a lingering pandemic, some promising geopolitical and medical developments, and continued investor demand for opportunity and yield, how can issuers and banking teams keep moving securitization deals forward?
To explore these issues and more, I recently participated in a panel discussion with professionals from Credit Suisse Securities, Prosper Marketplace and Lendit Fintech. Below are four takeaways from the insightful conversation.
1. 2020 has been a rollercoaster ride, but securitization is back at pre-pandemic levels.
The year began with high levels of issuance — more than USD 100 billion across ABS, MBS, CLOs and other securitization sectors, according to Brian Banschick, director at Credit Suisse Securities. COVID-19 then drove activity down, with the market expecting deteriorating performance across consumer loans. After a big dip in Q2, Brian said that activity has come back and "structures are improving, credit spreads are continuing to tighten…net-net, things look as good as they were pre-COVID." The rest of the panel agreed. David Staley, vice president, Capital Markets at Prosper Marketplace, said "it turned from vicious to a virtuous cycle" citing government stimulus, consumer behavior and other positive forces at work. I shared that early on Intralinks was seeing a lot of fully baked transactions suddenly sidetracked by COVID. Later, we saw an increase in private transactions as activity started to rebound, based on issuers wanting to target smaller groups of investors and have better control over the transaction overall.
Recent data confirms that consumer ABS is back in business. This segment returned 10 percent through the end of October, outperforming most asset classes in 2020. Instead of defaulting on loans, consumers responded to the pandemic by paying down debt and defying market expectations.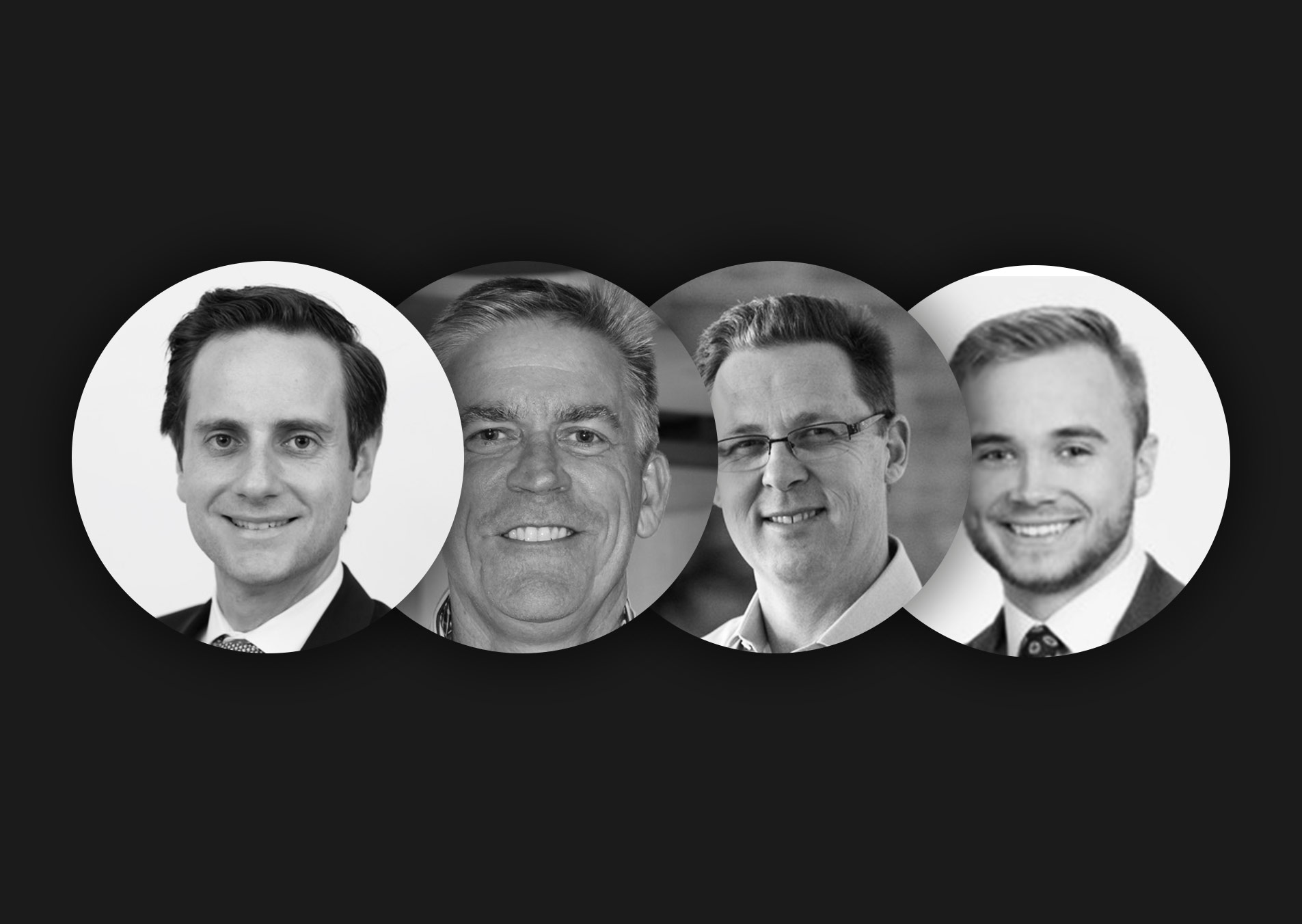 (Above L-R) Brian Banschick, Credit Suisse Securities; Dave Staley, Prosper Marketplace; Peter Renton (moderator) LendIt Fintech; and Sean Stack, SS&C Intralinks
2. It's prime time to take advantage of tech innovations — particularly for the deal marketing process.
A debt securitization transaction typically takes three to four weeks, with much pressure on the deal team to ensure the deal marketing phase occurs fairly quickly. This means getting term sheets, offering memos and other documents to investors, tracking who has received what, determining investor allocations and commitments, and following up — all within a matter of days. As securitization picks up with deal teams and investors continuing to work remotely, the deal marketing process needs to evolve.  A slow, manual process that involves multiple versions of spreadsheets, follow-up via email and hastily updated status reports for the deal management team won't cut it in the long run.
I shared that SS&C Intralinks' approach to this is two-fold: Firstly, to increase the speed and efficiency of the process. Secondly, to collect data on investor behavior to help inform future transactions. Imagine being able to gauge which investors are more likely to participate in the deal based on how soon or often they accessed a particular document; or which investors warrant a personal follow up based on how much time they spent on a specific section of a document, potentially implying they need further guidance on the topic.
These types of innovations in the market deliver massive benefits that manual processes and even in-person meetings cannot provide. Moderator Peter Renton from Lendit summed it up: "You miss the face-to-face … but gain more data to be analyzed."
3. Virtual roadshows are here to stay
An upside of the remote-work environment is the time and money saved from conducting investor roadshows virtually instead of in-person via multiple meetings in multiple cities. Another benefit: Instant data and the ability to see how investors are consuming information — which pieces of the presentation they're spending time on, and whether deal teams need to hone in on those sections for follow-up or subsequent deals.
Roadshows are undoubtedly a key step in the deal marketing phase; Brian pointed out that it's especially critical when discreet pools of assets are involved and being financed for the first time. Investors need to be guided through the offering and capital structure via the roadshow.
Brian added: "[Virtual roadshows] will continue to be the preferred method of early marketing until the market responds with [a reason to] pivot to something else … investor activity, orders, deal marketing success continues to be as strong as it was when we did roadshows in person or on the road, and as long as that continues to be the case, I don't see it changing."
4. Old habits die hard, but market pressures will force change.
Despite easy-to-use tools and valuable investor activity data, spreadsheets and manual follow-up are a sort of security blanket for many borrowers and issuers. Not only are those practices slow, but they are prone to human error. Bids and indications of interest may be misrecorded or, worse yet, confidential investor or deal information could be accessed by unauthorized parties or become victim to a data breach.
I pointed out that Intralinks customers and the broader market know there's a better way to do things, and that various pressures — for example, travel limitations, regulatory mandates and cybersecurity — will force deal teams to evolve. David agreed: "The ability to get out of the spreadsheet world into [the] full transmission of data that's a lot quicker and can be substantially more accurate is something that's not limited to fintech. Any platform bringing a data-rich transaction to market is something we all want to drive toward."
Conclusion
COVID-19 forced businesses to pivot quickly to remote work and prioritize data security. Luckily for issuers and deal teams, solutions exist to transform and enhance the way we need to work now going forward.  
SS&C Intralinks Deal Marketing is designed to streamline the painstaking deal marketing process in debt securitization, help identify the best investors quickly, and fast-track the deal. Watch a replay of the webinar to learn more.
Sean Stack
Sean Stack is an account executive on the banking and securities team at Intralinks in New York.  Sean is responsible for assisting clients in the debt and equity capital markets with the secure exchange of information.  Prior to joining Intralinks, Sean worked with corporates and financial institutions to provide a variety of deal lifecycle solutions in the credit space.