Now Is the Time to Make Tough Decisions About Business Debt
Nicholas Edwards, a partner at Hamilton Locke, says debt-laden firms in Australia need to make important decisions before temporary insolvency measures wind down.
2020 has been a tumultuous year. We've observed entire economies shutting down as a result of measures designed to limit the spread of COVID-19. What we're experiencing is an unparalleled business disruption event driven by an extraordinary danger to public health and wellbeing. This pandemic will, in part, guide the next 12 to 24 months of the business world as we wait for the distribution of vaccines.
In response to sharply contracting local and international markets, federal and state governments across Australia introduced several measures designed to protect and stimulate our economy. Initiatives such as JobKeeper, commercial tenancy relief packages, tax assistance and changes to the Corporations Act (2001) — which introduced a temporary moratorium on insolvent trading and a change to the statutory demand regime — are some of the fiscal schemes created to allow businesses of all sizes to weather the storm.
These measures have staved off a wave of insolvencies that would otherwise have occurred at the early stages of the pandemic. In fact, Securities & Investment Commission (SIC) figures show that the number of formal insolvencies taking place in Australia during the last six months is down 50 percent, on average, when compared to the same time last year.
While these initiatives have provided temporary relief, Nicholas Edwards, a partner at law firm Hamilton Locke's restructuring and insolvency team, warns that, as they're phased out, businesses that haven't addressed outstanding debt burdens will be faced with severe solvency issues. With this in mind, he says it's time for directors and management to start making tough decisions now, and proactively plan for what comes next. We spoke with Nicholas to learn more about actions business leaders faced with debt should be considering right now.
SS&C Intralinks: What are some of the common questions you're fielding from clients at present?
Nicholas Edwards: The sorts of questions we are starting to get from clients relate to:
Understanding the impact of the end of the temporary insolvency relief measures from January 1, 2021
Seeking assistance with how to protect both boards and companies in 2021
Understanding how boards can avail themselves of the broader safe harbour regime in the Corporations Act
Actively engaging with alternate lenders with a view to refinancing existing debt. Often, this involves introductions to interested funds through the Hamilton Locke network
Understanding whether it is appropriate to capital raise now, if possible, to address liquidity concerns
Analyzing the potential sale of non-core assets with a view to deleveraging
Assisting with opportunistic acquisitions of distressed businesses, and
Analyzing options for creditors to take enforcement or recovery action against debtors, especially where debtors are not engaging or in situations where asset values are at risk
 
Can you explain the rationale behind the proposed additions to Australia's insolvency regimes?
In light of large numbers of corporate failures expected next year – some analysts put it as high as one in 10 businesses experiencing failure – the federal government announced significant reforms to Australia's insolvency framework, with the aim of better serving Australian small businesses, their creditors and employees.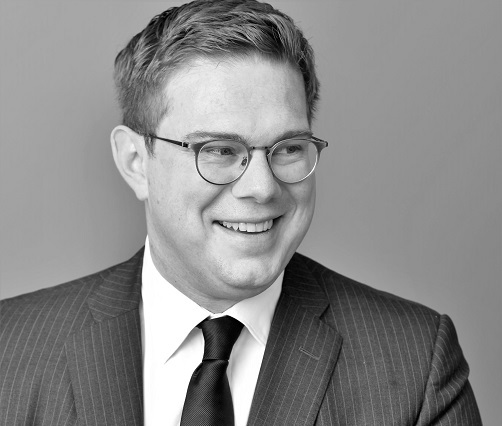 Nicolas Edwards (pictured above), a partner at Hamilton Locke, says businesses experiencing difficulty need to "take action now by preparing contingency plans and contemplating how to mitigate or manage the worst-case scenario."
Where will these reforms target their focus?
The new legislation as it currently stands focuses on businesses with less than AUD 1 million in liabilities, in the hope of reducing the number of micro-insolvencies predicted and, where necessary, streamlining the liquidation process.
The proposed reforms introduce a "debtor in possession" model that is designed to enable more small businesses to restructure to survive the financial hardship resulting from the COVID-19 pandemic. Where a restructuring is not possible, a simplified winding-up process is also being introduced to enable a more expedient process that will maximize the returns to creditors.
When do the reforms come into effect?
The measures will commence on January 1, 2021, subject to the passing of legislation.
The future will be very challenging for businesses. What do you believe are some trends that will continue, or will emerge, over the next six months?
We should see an increased amount of planning work, be it under safe harbour or otherwise, between now and the end of the year, as businesses consider how to deal with the build-up of unsustainable debt.
I think there is likely to be increased activity on the secondary debt market as lenders look to deal with an increasingly distressed portfolio. It's likely that M&A activity will continue strongly, in the short-term at least, as good businesses look to take advantage of the market conditions.
Importantly, the temporary insolvency relief measures have lulled many businesses and directors into a false sense of security. The temporary measures do not in any way impact a director's statutory duties and fiduciary obligations to the company, creditors and shareholders, save for temporary relief on insolvent trading claims. Nor do such measures alter the definition of solvency under the law (i.e. the ability to pay debts when due and payable). The reality is that the clock is ticking for many businesses, unfortunately, and the liabilities simply continue to accrue.
From January 1, 2021, absent a further extension, directors of insolvent companies are back on risk for debts incurred by the company from that date. So, looking ahead to next year when the temporary insolvency relief measures no longer exist, and if there is no further government intervention, I think there will likely be a spike in pure insolvency and restructuring work. In this context, directors should be actively looking for solutions now.
The level of pressure applied by creditors who remain unpaid will play a large role in the insolvency numbers next year, especially as statutory demands can once again be issued with shorter timeframes. Additionally, I think there will be a shifting focus from governments, as well as financial institutions, as next year progresses to businesses that are unable to adapt to a post-lockdown environment and who simply cannot address their debt levels. Such businesses may be encouraged to take active restructuring action – be that through the SME restructuring regime, voluntary administration or liquidation.
What sort of actions can businesses take if they're experiencing difficulty?
Right now, it's incumbent on businesses and directors to start considering ways to address unsustainable debt burdens during the period leading up to the end of 2020. The most important piece of advice I can give a business experiencing difficulty is to take action now by preparing contingency plans and contemplating how to mitigate or manage the worst-case scenario.
Companies who take advice and begin to engage with stakeholders now will be better placed to restructure and survive. It is important to engage with advisors and key stakeholders in a proactive fashion to find a solution to the extent that one is possible. Arm yourself with the facts, understand the financials, take a constructive approach with lenders or creditors and, if it's possible, present a solution to them.   
Engaging with creditors will be key but it's important to realize that informal arrangements are only as good as the stakeholders they bind. Even if a company can come to an arrangement with 95 percent of its creditors, it still needs to be on guard about the recalcitrant minority who can potentially take action.
Companies should also be considering whether it is appropriate to take advantage of the broader safe harbour regime provided for in section 588G of the Corporations Act. From a high level, this involves engaging a safe harbour adviser and developing and implementing a plan of action to achieve a "better outcome" as opposed to immediately appointing a liquidator or administrator. In circumstances where directors form the view that the company cannot trade out of their woes nor implement a plan that provides a better outcome, and is, or is likely to become insolvent, then the board must consider the appointment of a voluntary administrator.
There are less than two months before the temporary measures are slated to end, and directors should be conscious of both their personal liability positions and what is best for the respective companies they manage. That's not to say people should rush to appoint a voluntary administrator tomorrow — rather, boards should be arming themselves with knowledge and information about the many options available to them by law.
"On a positive note, I think Australia will, however, fare well through the economic distress that next year and beyond brings."
For companies that are surviving solely on government support, and whose underlying business has been decimated with little chance of recovery, then liquidation should be considered. Albeit a confronting decision, biting the bullet, so to speak, may be a way to take the ongoing pressure and risk off directors and management, especially at the SME level, and may allow for a greater return to creditors.
How do you see Australia faring in comparison to other regions?
Irrespective of politics, the different levels of the Australian government have done a relatively good job in managing the COVID-19 health crisis while balancing the maintenance of the economy in a prudent manner. We only need to look to Europe, the U.S. or other countries like India or Brazil to see, in comparison, how badly other populations have been impacted by the pandemic.
In saying that, I don't think Australia has experienced the full extent of the economic crisis yet, and next year with temporary measures like JobKeeper ending, many analysts expect sharp rises in unemployment and a hit to consumer confidence. Alongside that, it's likely that banks and alternate lenders will start thinking about recovering some of their investments, so the landscape is likely to be very different.
On a positive note, I think Australia will, however, fare well through the economic distress that next year and beyond brings. We have a solid framework of insolvency laws, strong prudential regulation and an accessible court system which, combined, means that, where there is formal insolvency or a restructuring, there is certainty of outcome. It also means there are protections in place for stakeholders and, in many instances, those stakeholders have a say in the future of the business.
Australia is, and will likely continue to be seen as, a safe place for investors to deploy their capital.
Lauren Phillips
Based in Australia, Lauren looks aftervarious top-end law firms, investment banks, consultancies and boutiques. Coming from a digital background, she brings a deep understanding of UX and technology integration. Heading up the EY ANZ relationship, she supports teams such as M&A, restructuring and bankruptcy, transaction advisory and diligence.