7 minutes
Where Is Switzerland's M&A Market Headed in 2021?
29 June 2021
Swiss dealmakers discuss what lies ahead in the second half of the year.
Like many countries around the world, Switzerland's mergers and acquisitions (M&A) market briefly hit the pause button when the COVID-19 pandemic took hold in early Q1 2020. After necessary lockdowns were enacted to stop the spread of the disease, deal flow returned the following quarter.
While there is still uncertainty globally concerning variants and distribution of vaccines, deal flow is once again in full swing and competition for assets is strong. All of this is happening against the backdrop of what will go down in the books as a record-setting year for global M&A.
To get some perspectives on the state of play in Switzerland's M&A market, we spoke with seasoned dealmakers based in the country:
We're grateful to everyone for generously sharing their insights and views with us.
Why is Switzerland an attractive investment opportunity for foreign investors? What is unique about the Swiss M&A market?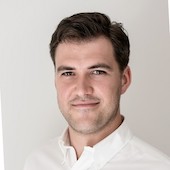 Wolfgang Sachsenhofer: Firstly, the country itself, because of the physical and political infrastructure that we have allows for a strong and stable economic and investor environment. Secondly, the excellent university system. For example, École Polytechnique Fédérale de Lausanne (EPFL) and ETH Zürich both play significant roles in technology and technology development, attracting a lot of talent from all over the world. There are very few technical universities elsewhere that do this on this scale. 
Switzerland is distinguished from a lot of other European countries because there are a large number of large corporates that can serve as exiting or scaling partners, especially in Financial Services, Insurance, Consumer Goods, Pharma and even niche markets like Perfumery in Geneva.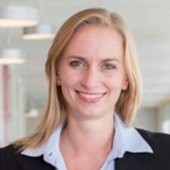 Andrea Bischof: I agree with Wolfgang. I would also add that Switzerland is a very stable and high-quality financial market, and there is a lot of trust in the Swiss market which helps to attract investment. There are a lot of skilled and experienced people and Switzerland has its own ecosystem in that sense. It's a close community whereby people talk to and know each other which fosters an environment for investing.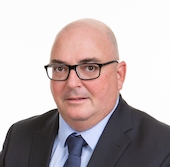 Shai Sorek: Switzerland continues to benefit from a strong economy with a very stable government and political environment. The country also recently confirmed significant corporate tax rate cuts across the country, reinforcing the attractiveness of the country for foreign investors. The Swiss M&A market itself is driven by transactions involving SMEs active in niche segments with a unique know-how and established international customer base and continues to provide interesting opportunities for investors. The limited number of local PEs makes it particularly attractive for mid-sized European private equity (PE) funds looking to diversify their geographical focus.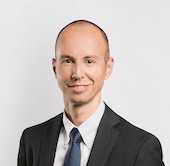 Christoph Vonlanthen: There are secular trends in Switzerland that combine to make it a very attractive market with great resilience to downturns. The economic fabric is varied, with large blue chips alongside highly innovative companies active in Engineering, Tech, Life Sciences and a large cohort of market-leading private companies. Given the size of the domestic market, these companies are adept at expanding their geographical footprint and honing their competitive edges. It is not surprising that a lot of the M&A activity is "inbound" with many foreign investors interested in scooping up Swiss companies.
On top of this, it's a country where investors can come in without FDI screening — for now as this may change — except in very specific regulated industries or Real Estate, with the added benefit of a stable environment.  Switzerland has been astute to co-opt key concepts and trends. For example, on financial reporting with a solid accounting environment, a prerequisite for dealmaking. It is also a market where banks have shown a healthy appetite in accompanying and supporting entrepreneurs, facilitating the transmission of enterprises and management buy-outs.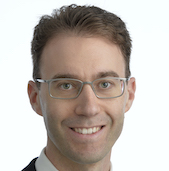 Brice Bolinger: Switzerland is home to many companies that are active globally and at the forefront of innovation. They have a tradition of investing a higher share of revenues in R&D and establishing themselves as technology leaders in niches as well as global markets. Therefore, Swiss companies are attractive targets, but also very active consolidators themselves. Unlike certain other countries, the restrictions for foreign investors to invest in Switzerland are very limited and the deal certainty for both buyers and sellers is high.
What is the outlook for 2021 from your perspective?
Wolfgang Sachsenhofer: There is a strategic imperative to invest in non-insurance fields for the ecosystem strategy to not lose customer touchpoints or interfaces because as an insurer you're a vertical player across different areas. This allows for stable and consistent revenue through portfolio diversification, but also means that there is an increased risk of losing focus in comparison to just focusing on one area. This is a challenge for all insurers and is where a lot of the startup collaborations have been very important to help focus more on the different verticals. We are likely to see investing in Mobility, SME services, Health and Health Prevention. From a small-cap perspective, with interest rates being zero or negative and so much money in the market looking for investments, we will see higher valuations, bigger deals and a lot of willingness to invest fast. 
Andrea Bischof: This reflects the stability of the Swiss market. The pandemic changed some things but not significantly, especially in the Pharmaceutical and Financial Services industries. Companies have a strategic guideline, and this is what drives the development of our market. The last 12 months have remained very stable from an insurance perspective, which is typical of the Swiss insurance market, despite the pandemic. This will continue [long as] as the activity is in line with the company strategy. AXA Switzerland as a venturing investor will continue to look for those partnering collaborations, including technology to further develop our ecosystem and enhance our services. The COVID-19 situation hasn't had a huge impact, and we will continue what we have been doing with the strategic journey. Everyone is active, and the investments we are making are complementary to serve our clients with a digitalized angle, making processes more efficient. 
Shai Sorek: Overall, the 2021 M&A outlook remains very positive as the Swiss economy is likely to come back to pre-COVID-19 levels. The strong M&A momentum is driven by Healthcare/Med Tech, IT and online Consumer Goods sectors. We also see strong interest in the Industrial sectors. This positive outlook is also sustained by low interest rates, decent valuations in many sectors and PE's massive amount of dry powder. However, acquirers remain defensive in some COVID-affected sectors given continuing uncertainty and a potential wave of bankruptcies following the halt of COVID-related financial support. Sectors such as the Tourism industry and Hospitality/Catering will be particularly impacted.
Christoph Vonlanthen: In terms of dynamism, the M&A playbook has become increasingly diversified. A seller now has an expansive opportunity to exit an investment, whether to the traditional strategic and financial buyers, hedge funds turning to private equity, VC-led portfolio companies engaging in M&A or the vast population of SPACs that are racing against the clock to source an acquisition. In light of an overcrowded field, the U.S. SPACs have had to look outside the United States. On top of this, there is now the emerging competition from European-listed SPACs, which are coming thick and fast. These trends further boost the historic excess in demand vs. supply in the M&A market.
Acceleration is being felt by many market participants. Obviously, M&A works better if capital allocation can be made with a level of confidence and certainty. A lot of stabilizing trends have crystallized since the beginning of the year, with vaccination rollouts, increased clarity around Brexit and the adoption of vast fiscal programs both in the U.S. and Europe. These macro trends, if they do not derail, should shift the market from tactical acquisitions in 2020 to even healthier volumes in 2021, which we already see in the levels of exits. Valuations are very high. Therefore, the timing is right to start exiting. On top of these macro trends, companies face a huge challenge with digitalization. Tech is no longer a vertical; it goes across all industries and climate change. Survival of the fittest in a fast-paced environment tends to spur deal activity.
Brice Bolinger: With the recovery of the global economy and the shift from a more operational focus during the pandemic to more strategic actions, we expect the uptick in M&A to accelerate further and expanding from healthcare and technology sectors to broader segments including industrials and services.
George Howard
George Howard is an account executive at SS&C Intralinks, where he is responsible for the financial and legal advisory markets in Switzerland. He recently moved to the Zurich office after five years in London with Intralinks. George holds a bachelor's degree in business and economics.
Lorna Sheldon
Lorna Sheldon is an account executive on the Swiss Corporate Development team in charge of relationships within the Financial, Pharma and Energy markets. She joined SS&C Intralinks five years ago, and until January was working in the London office covering key transactions through the Legal Advisory market. Previously, she worked for a financial technology company in Frankfurt.
Sign up for our newsletter for must-read market analysis and thought leadership, delivered right to your inbox.